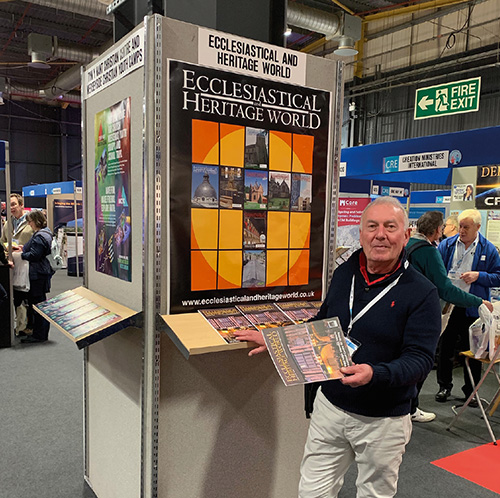 Despite the gradual easing of lockdown, it is still unlikely that large-scale indoor events will be permitted in the autumn. CRE National at Sandown Park, Esher, has therefore been postponed for 12 months – until 12-14 October 2021.
Announcing the postponement back in June, event director Brett Pitchfork said: "Though October is still four months away, we thought it best to make this difficult decision sooner than later. Even if government restrictions are lifted, we doubt enough people will feel confident about attending an event of this kind in the autumn. We have taken the decision with a heavy heart but feel it is the responsible thing to do and appreciate the thoughts and prayers of our visitors and exhibitors as we plot our way through these difficult times."
In its place there will be a 'virtual CRE' – taking the form of online seminars, interviews and features, accompanied by a specially-printed handbook – CRE at Home 2020 – listing all the exhibitors booked in at either CRE National next year or the next scheduled event, CRE South West – or both. The handbook will be mailed out free to thousands of past and prospective CRE visitors, backed up by an extensive online campaign through email and social media. It can also be ordered from the CRE website, at creonline.co.uk.
It is still planned for CRE South West to take place as scheduled, on 17-18 March. The venue will be Westpoint in Exeter. "By March next year we are confident strict new guidelines will be in place to ensure sufficient protection for all our visitors and exhibitors," said Brett.
Before lockdown in March, 42% of exhibition space at CRE South West had already been taken and organisations considering exhibiting in Exeter are invited to make contact with the CRE sales team. The first in the region for six years, CRE South West has been welcomed by the Right Revd Robert Atwell, Bishop of Exeter.
"Since CRE was last in the South West lots has happened at local church level," he commented. "There are new worshipping communities, new leaders, new volunteers taking up important roles – and lots of exciting projects in our local communities. I want to help people to be inspired in their faith and get the support they need to make a difference where they are. CRE is a great opportunity to access new resources, ideas and practical tools to meet the many challenges of local ministry."
Richard Shepherd, business development manager at Ecclesiastical and Heritage World (pictured at the magazine's stand at CRE North), is a regular visitor at CRE exhibitions throughout the country. He said: "These events are always worth a visit, even if only for the pleasant and friendly people there. The usual variety of stands all have one thing in common: the Christian spirit and goodwill. My experience is always of very professional and trustworthy experts in their respective fields."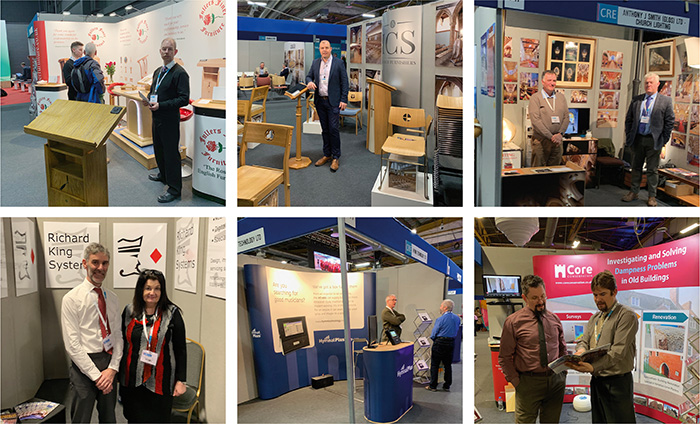 Over the years the CRE has provided church organisations with a focal point to source goods and products ranging from building solutions and furniture to lighting and sound systems, vestments and plate. Many exhibitors became regular fixtures, acting as a network of service providers. Its many quirky features included a series of 'Clergy on the Catwalk' fashion shows of vestments and the unforgettable My Church Needs One of Those competitions – the McNoot Awards.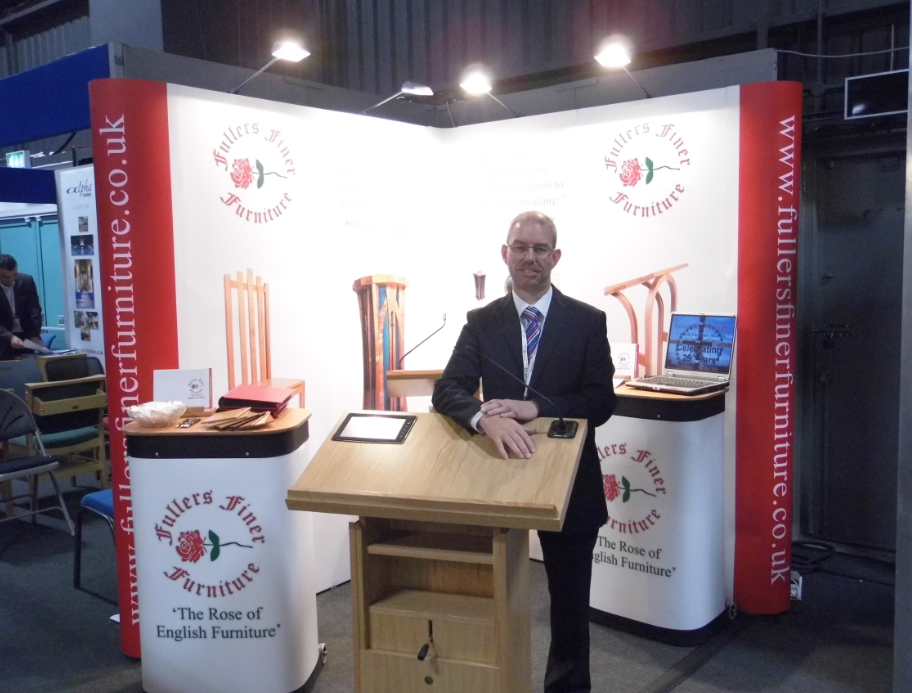 Among CRE exhibitors offering solutions to practical questions is Fuller's Finer Furniture, who travel from Weston-super-Mare to demonstrate a range of specialist church furnishing.
The company's managing director Paul Fuller (pictured right) told Ecclesiastical and Heritage World the shows are a success and an "opportunity to have good conversations with existing and new customers".
Fullers have been making their renowned height adjustable Canterbury and York Lecterns since 2001. Demand for these popular lecterns continues and Paul puts this down to a number of factors - click here for the full story.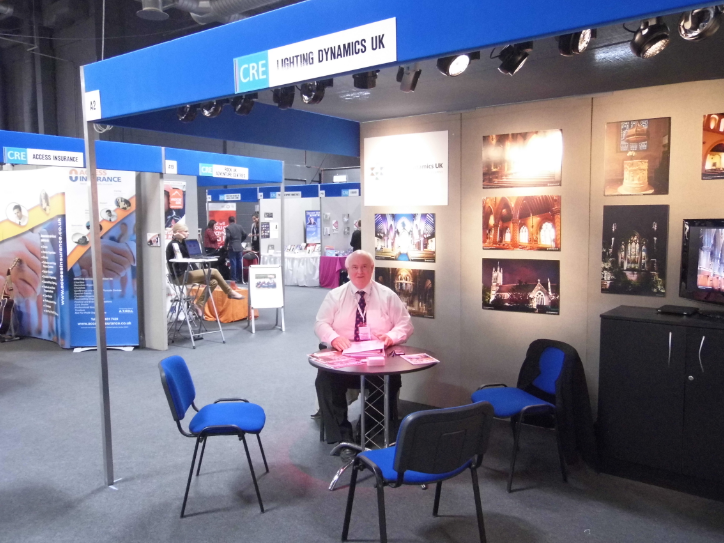 Pictured (right) is Gerry Browne of church lighting specialists, Lighting Dynamics - unusually alone at his stand as every time we tried to get to speak to him he was busy talking to interested visitors and showing them examples of his spectacular church lighting projects.
Indeed, Lighting Dynamics are regularly featured on the front cover of Ecclesiastical and Heritage World including a lighting project at the beautiful St Giles RC Church in Staffordshire. Gerry commented: "I believe that as one of Augustus Pugin's top UK building projects, there has been a considerable amount of architectural interest in the feature".
In its 35 plus years of existence, Christian Resources Exhibitions has grown to become one of the most important ecumenical events in the Christian calendar. There is no other exhibition in Europe that features so many organisations from such a broad church.
For more information on either upcoming CRE events, and to book stands, contact Carol on 0161 250 2467 or James on 0161 250 2306.