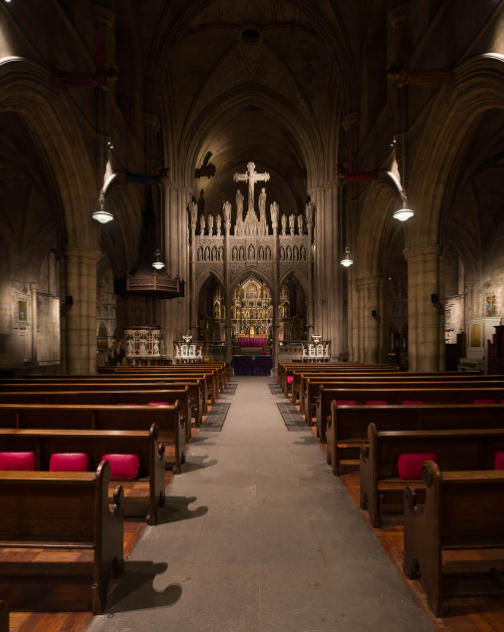 St John the Baptist Church, Holland Road in London is Grade I listed, embedded between the urban landscapes of Shepherd's Bush and Holland Park. The church is an impressive example of Victorian Gothic Revival built from 1870 by architect James Brooks.
Surrey-based CES Lighting & Electrical Specialists were approached to address the lighting within the church which was no longer suitable for the running of the services and other church activities. Due to the architecture and location of fittings maintenance was an ever-present issue.
CES worked closely with the client and architect to design a new lighting scheme utilising much of the existing wiring (thus minimising labour costs and impact on the fabric) to enhance the church. To create a dynamic flexible lighting system wireless technology was introduced to allow for simple single button control of all the lighting that also offers lighting which can cater for all manner of services and events.
Great care had to be undertaken during the design process to provide a versatile space that could be changed by on-site personnel to suit any rearrangement of rooms. It was also of upmost importance to provide a well-lit environment that adequality illuminated furniture but maintained a high quality low glare space.
The work was completed in December 2020 and Associate Vicar Neil Traynor commented: "Many thanks; the lighting is looking stunning; it really does bring out the important elements of the building. We used the lighting for the first time last night in our All Souls service. We began with the congregation entering with just the pendants (at a low level) when the new lighting was turned on there was an audible gasp and round of applause – the congregation were impressed."

For further information visit ces-lighting.co.uk