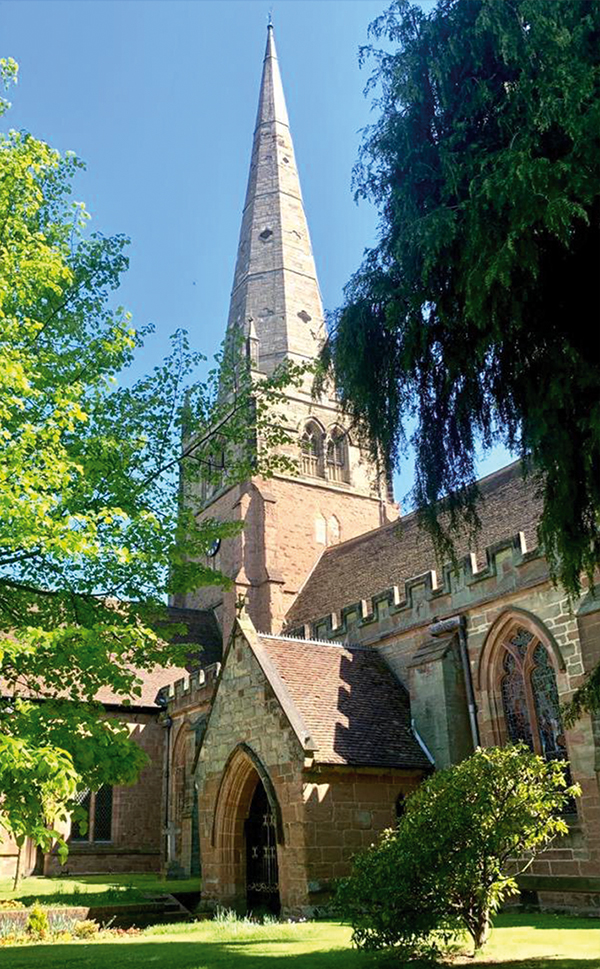 It is turning out to be a busy New Year for specialist church heating contractor Mellor and Mottram and its managing director Stuart Mottram.
Fortunately, in these strange times, it doesn't involve a great deal of travel as the three projects they are due to start imminently are within striking distance of the firm's Stoke-on-Trent base.
Two of those projects are in churches that are centuries apart in their ages. St Alphege in Solihull, West Midlands (pictured), is a Grade One-listed building, parts of which have stood on the High Street site for over 800 years. It is a flourishing parish church, one of three in the C of E Parish of Solihull.
St Alphege is a lesser-known saint, a Saxon cleric who was appointed Archbishop of Canterbury in 1006. He was captured by the Danes and martyred when he refused to allow the populace to raise the funds for his ransom.
The church is now looking forward to more comfortable surroundings when it reopens after the national lockdown – hopefully in March.
The new system to be installed by Mellor and Mottram will feature a Hamworthy Purewell condensing gas boiler (left) with pump and controls by Remeha.
Over in Nottinghamshire, a Roman Catholic church which dates from only 1954 will be soon be feeling the warmth of Mellor and Mottram's new boiler installation.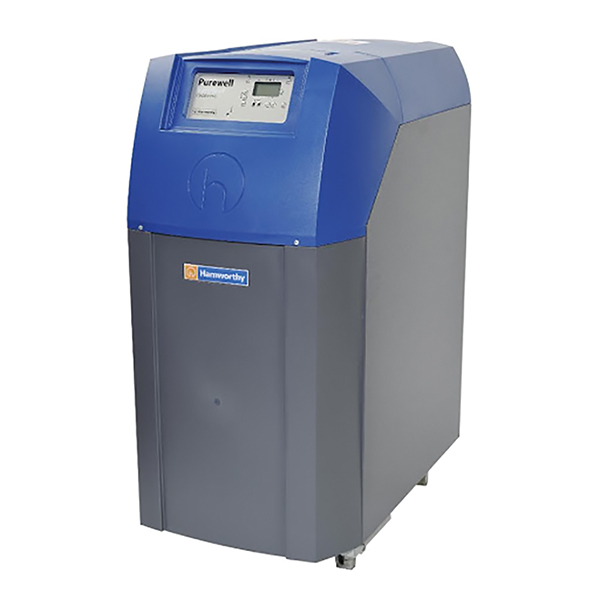 The Church of the Assumption of the Virgin Mary is the second Roman Catholic church to be built in the suburb of Beeston after Catholic emancipation – the first, St Mary's, having been outgrown before World War Two. It is built in the Romanesque style of Ibstock brick with a marble floor.
Mellor and Mottram will be installing two Remeha boilers with associated pipework and controls.
A Roman Catholic youth charity is the organisation that runs Alton Castle in Staffordshire as a retreat. Mellor and Mottram installed a new heating system there just over a year ago and have returned on site to carry out upgrades to the sanitaryware and heating in the rooms, together with the hot and cold water systems.
Mellor and Mottram's specialism in installing heating systems in churches and historic buildings is accompanied by a similar expertise in heating schools. It is with some anticipation, therefore, that Stuart Mottram is looking forward to moving on site at Denstone College in Uttoxeter.
Denstone College is a flagship independent school that dates back to 1873. Its main building, hall and chapel are all Grade Two-listed, meaning the installation of a new heating system has to be carried out with the care and attention lavished on the most cherished of historic buildings – something Stuart and his team are well versed in.
• For further information visit the website at www.mellorandmottram.com.