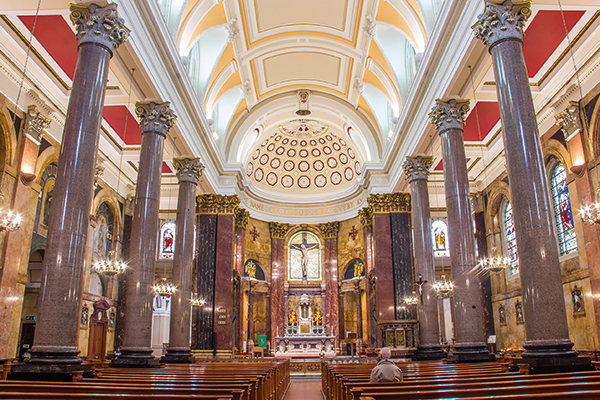 One of the companies that had reason to be glad they exhibited at the last CRE in Manchester five years ago is Anthony J Smith (Glos) Ltd. They have a long history of designing and installing bespoke lighting systems within churches and since that last show they have been fortunate to have been involved in a number of church projects in the North West – including at Standish, Ecclestone, Preston and Oldham. They also have a small number of other projects in the region at the planning stage.
That being the case, the company felt that, when CRE decided to return to the North West in March, they should do the same, and they are looking forward to discussing potential new projects with visitors to the show who may be looking either for lighting improvements or for a full design, rewire and installation service.
Anthony J Smith (Glos) Ltd is a relatively small business and around 90% of their workload consists of designing and installing lighting and wiring systems within churches and other ecclesiastical and architecturally interesting buildings. That has allowed them to build up considerable experience in what could be described as 'normal' expectations and requirements for most projects.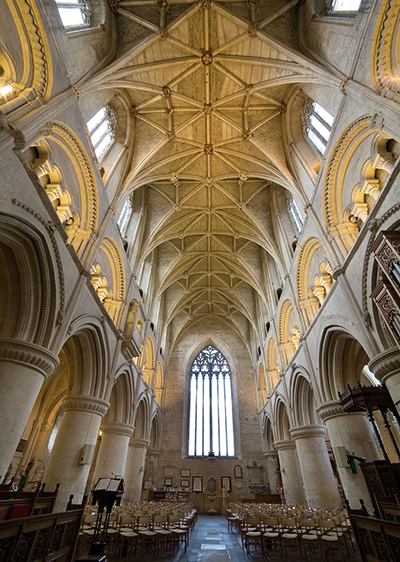 Having said that, they realise that every solution needs to be tailored to meet the precise requirements of the building, the congregation and, in many instances, the wider community – especially as many church buildings have now diversified in the uses to which they are put.
With the acceleration in the use of LED lighting outlets over the past few years, it is even more important for churches to ensure that the designed solution meets the requirements of the building and the congregation. Many churches have found that installing inferior LED lighting outlets is never a good option and very rarely provides value for money over the longer term.
The LED marketplace is a minefield, awash with many lesser-known manufacturers and suppliers providing unproven statistics and inferior quality of light – and, worst of all, warranties which are not worth the paper they are written on: all of which can be a costly mistake when considering their suitability for use.
Of course, the appropriate design is not the only concern – many church interiors are spoilt by an untidy and unsuitable installation of cabling. While being only a relatively small company, Anthony J Smith (Glos) Ltd are lucky to have a directly-employed workforce who are experienced enough to tackle almost any problem these complex and difficult buildings may offer. That is an excellent starting point when dealing with DACs, PCCs, architects and other regulatory bodies who have control over the work to be carried out on some of the country's finest buildings.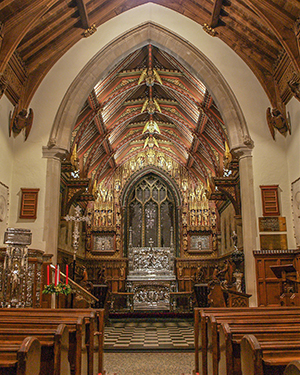 The control of a new lighting system is even more important to the end user and advances in LED solutions have made that even more achievable, although most churches still desire a solution which is easily understandable and – more importantly – capable of being fully utilised and adapted by general church officers.
Simplicity in use is of major importance to Anthony J Smith (Glos) Ltd, who believe in specifying control systems which provide all the features that are needed, with no additional ones which may never be required. Many over-specified control systems are usually more expensive and may require revisits by a third party to carry out even the simplest of alterations or additions.
During the many years that the company have been designing and installing lighting systems they have built up excellent relationships with churches of all denominations and sizes. That has resulted in on-going maintenance being carried out on an 'as-and-when-required' basis – and in many instances the replacement and upgrade of fittings as the original outlets have been phased out of production, or better options have become available.
They have found quite a number of previous clients returning to them and asking for an overall appraisal of what may have been installed more than 20 years previously. In many instances the ability to upgrade to an LED system – coupled with an easy-to-operate and alter scene-setting system while using the original wiring – has been quite popular, as most churches cannot afford to replace the wiring when it may have been installed not many years previously.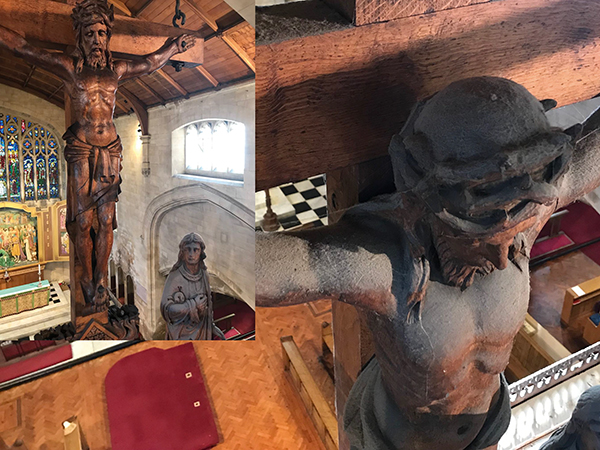 One such church with which Anthony J Smith (Glos) Ltd have maintained a good working relationship for over 20 years is St Mary Magdalene on the Royal Estate at Sandringham. They were invited back late in 2017 to specify and implement some proposals for suitable LED upgrades, as many of the original low-voltage and high-frequency fluorescent lighting outlets were failing and becoming harder to maintain.
The company have also found that, increasingly, they are receiving enquiries from churches to investigate and give quotations for the high-level cleaning of many years of accumulated dust and cobwebs and the like. They have consequently provided high-level cleaning services to a number of churches even when they are not installing new lighting, and are happy to assist. They believe that the experience of their staff in working safely at height, with the care and attention needed for these special buildings, is an advantage that has been gained over very many years. That was demonstrated recently during a cleaning project at Malmesbury Abbey: a building they have been involved with for nearly 25 years.
For further information visit the website at www.anthonyjsmith.co.uk or call 01453 825 130. You can also visit them at CRE North Stand P47.