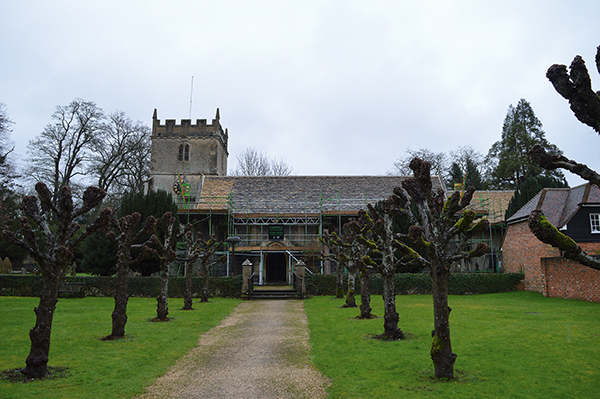 Leigh Ide, business development executive at Trinitas Church Insurance Services, shares some useful guidance on insurance and contract works for heritage buildings.
Providing advice and guidance on the insurance aspects of building works to existing Trinitas clients is a regular part of my role. Those works can be very wide ranging. Most of the buildings we insure are listed as they are Church of England parish churches, and there is often an extra dimension to the advice and guidance required.
Ensuring that the right insurances are in place can be a critical element of a building project. When that is delayed, overlooked or set up incorrectly it can lead to significant uninsured exposures being carried and also breaches in the contracts that underpin the works in question.
It is imperative that the owners of heritage buildings engage with their insurance providers early on in the planning of any significant building work. In the current hardening insurance market it can be difficult and expensive to obtain more complex cover at short notice.
At the planning stage of building works most heritage buildings will require listed building consent – or faculty permission in the case of Church of England churches, due to their ecclesiastical exemption. Dependent on the outcome of the works local authority planning permission may also be required. Details of the works and how they will be undertaken are often fairly limited at this stage as it is unlikely any detailed scope of works – and certainly any building contracts – will have been drafted and agreed. The insurer can therefore only provide an acknowledgement plus some general guidance; however, it does enable the insurance provider to highlight potential insurance issues in advance and the various insurance options that may be available.
The next stage, once a more detailed scope of works has been drawn up, is to refer to the premises' insurer to see if they will impose any additional terms, conditions or exclusions due to the works. As anything other than very minor works could be considered as a material fact, it is something a policyholder is duty bound to disclose. Many insurers require their own building or contract forms to be completed for that purpose, in order to capture the relevant information.
The types of additional terms, conditions or exclusions can vary from insurer to insurer, with some automatically imposing cover restrictions within their policy wordings. An example of that is the exclusion on some policies of theft of external metal while external scaffolding is erected. Other common conditions are to operate a hot works permit system whenever there is the application of heat on site, or additionally protecting items such as pipe organs from dust or water ingress.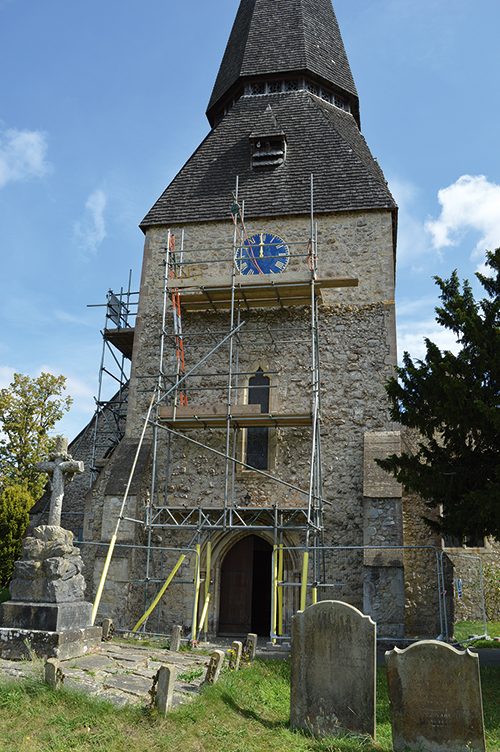 The final stage, once the building contract is agreed, is to establish whether there is a need for additional contract works insurance, and which party is responsible for arranging it. Most building contracts will utilise pre-worded contracts such as those provided by the Joint Contracts Tribunal (JCT), which contain various interchangeable clauses relating to insurance. It is the insuring clause – as it is generally known – that sets out which party to the contract is responsible for arranging the property damage cover for the contract works, and in some cases also the existing structure.
One particular issue that can arise is whether terrorism insurance has been included or excluded within the insuring clause. If it is included, but the underlying property damage insurance does not already include terrorism insurance, that will need to be added for at least the duration of the contract. As many heritage buildings such as churches have significant property damage sums insured that can be an expensive undertaking.
If the existing structure is insured it can make sense for the party who insures it to be made responsible under the contract to insure the contract works. Many property owners' package policies have free built-in contract works extensions for modest contract values, or are willing to offer cover for higher contract values at preferential terms. There also remains the option of taking out a stand-alone contract works policy: for high contract values that is usually the only option available.
Some larger contractors have annual contract works insurance policies – again usually with a contract value limit – and if that is the case it may be a cost-effective option for the contractor to be responsible for arranging the contract works insurance. It should not be overlooked that if the contractor has to bear an additional cost then that is likely to be passed on within the contract price. If it is anticipated that the cost of contract works insurance is going to be significant it would be advisable to check out the various options for the insuring clause with your insurance broker in advance of agreeing the contract, in order to consider all the available options.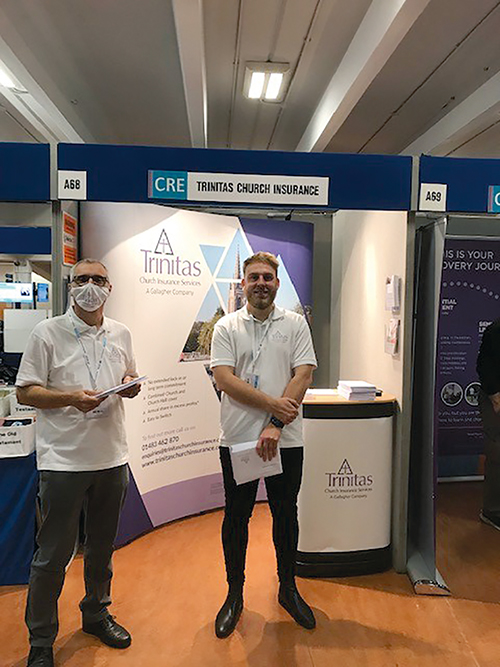 Finally, it can also be vitally important to establish who will be the 'Employer' in any works contract, as that can dictate how any contract works insurance can be provided. I recently dealt with a case where the property owner had set up a separate development company to fund and be the 'Employer' in the building contract. That scenario, in conjunction with the insuring clause that was initially selected, made it extremely difficult to arrange the contract works insurance without incurring a huge premium. With only four days' notice it took a great deal of work and negotiation with insurers and the parties to the contract to agree an amendment to the insuring clause and arrange the insurance needed in a correct and cost-effective way, in time for the commencement of the works.
• Leigh Ide Dip CII has worked in various roles within general insurance for 37 years, with the last 21 years in the church and charity sector – which has involved responsibility for a significant number of heritage buildings. For the past six years Leigh has provided technical guidance in his role as a business development executive at Trinitas Church Insurance Services, a Gallagher company. Prior to that he was a specialist church insurance consultant and surveyor with Ecclesiastical Insurance.

For more information call Leigh Ide on 01483 462862, email This email address is being protected from spambots. You need JavaScript enabled to view it. or visit the website at www.trinitaschurchinsurance.co.uk. You can also visit them on Stand D11 at CRE South West