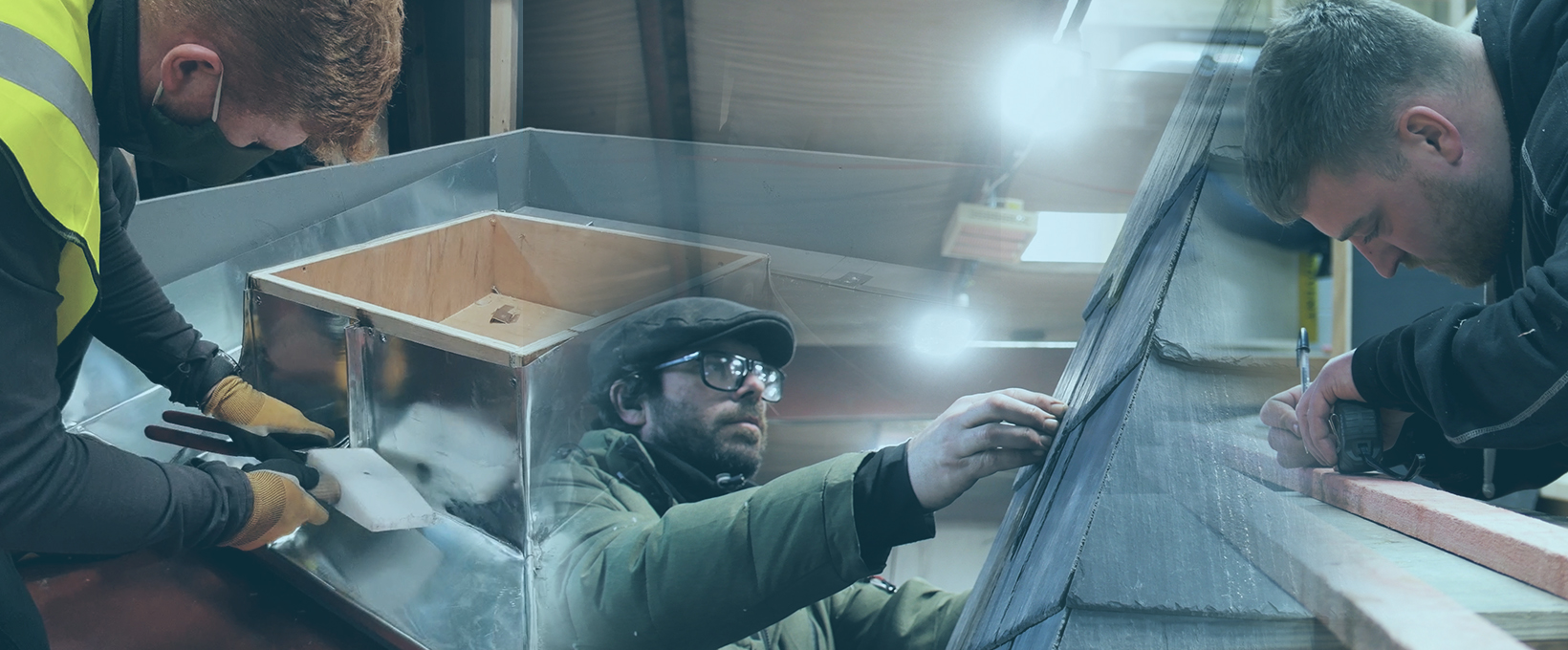 National Construction Training Services (NCTS) have announced the return of their popular 5-day leadwork course 'Essential Lead Welding and Bossing' which will be held at TRAIN4ALL Taunton on 28 March 2022.
Read more: NCTS announce return of popular 5-day leadwork course at TRAIN4ALL Taunton

Specialist heritage insurer Ecclesiastical Insurance has pledged a further £72,500 to University College London (UCL) to support the development of heritage leaders.
Since 2004 Ecclesiastical Insurance has donated over £350,000 to UCL to offer scholarships that support students studying the Sustainable Heritage MSc.
The Sustainable Heritage MSc teaches heritage management and conservation best practice. The course introduces students to conservation policies, projects, methodologies and practices in the context of historic buildings, sites, landscapes and collections.
Read more: Ecclesiastical Insurance and University College London extend partnership to support next...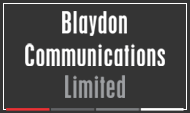 Company: Blaydon Communications Limited
Job Title: Audio Visual Engineer
Location: Blaydon, Tyne & Wear
Position Type: Full-time
Blaydon Communications is looking to employ an Audio-Visual Engineer to join their team in the North East. Our core business is commercial audio systems and voice alarm, but we also offer solutions in video, induction loop, conference, and intercom with a small amount of CCTV and access control.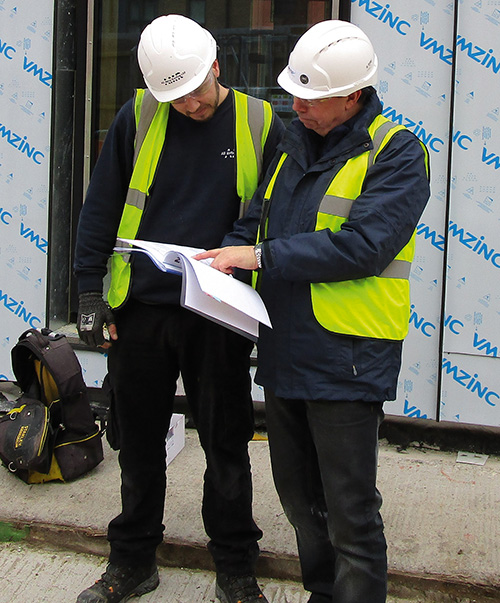 At the end of a challenging year for many of us, there is at last some great news for the roofing industry. A state-of-the-art training facility in the North West of England is opening its doors to the first of many trainees keen to further their knowledge and skills in the roofing sector.
National Construction Training Services (NCTS) have partnered with Master Roofers to set up a unique training academy in Salford, Greater Manchester. Although other roofing training facilities exist in the North West, none can offer lead and hard metals training in that area, and for some time contractors have been expressing a need for training in the sector without having to travel hundreds of miles.
NCTS's managing director Nigel Johnston explained: "As part of our expansion plans we decided to join up with Master Roofers, which has over 14,000 members – all contractors ranging from sole traders to much larger companies.
Read more: Training centre of excellence for roofers opens in Salford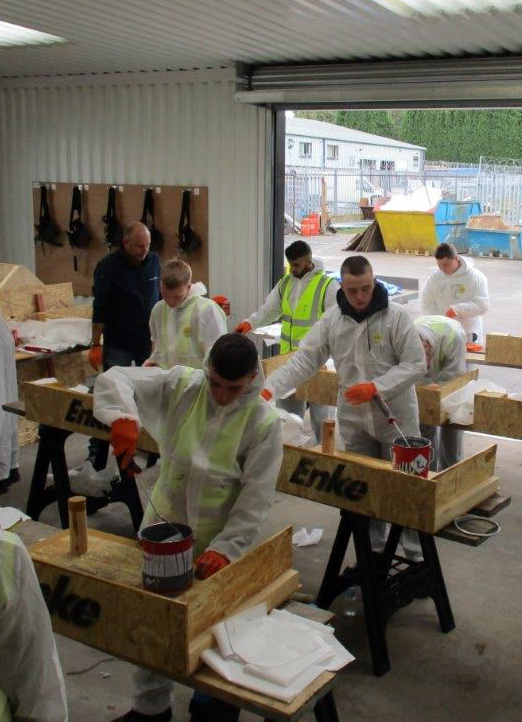 As roofing contractors, SPV are well aware of the current skills shortage in the difficulties in attracting new entrants to our industry. SPV have recently created a new Training Hub to look to assist with this and encourage more young people to consider a career in construction
Everyone in the industry knows that roofing offers a fantastic long-term career. It's well paid, it offers excellent career progression opportunities for those who are keen and competent, allows for the ability to move between other trades, it offers an opportunity to travel the country as well as many other perks.
The CIOB has quoted that the construction Industry needs 157,000 new recruits by 2021 to keep up with demand but currently the rate of recruitment into the sector is far lower than the retirement rate within the sector. With the industry now experiencing rates of growth, particularly in house-building, this is putting further strain on an industry which has already been facing skills shortages.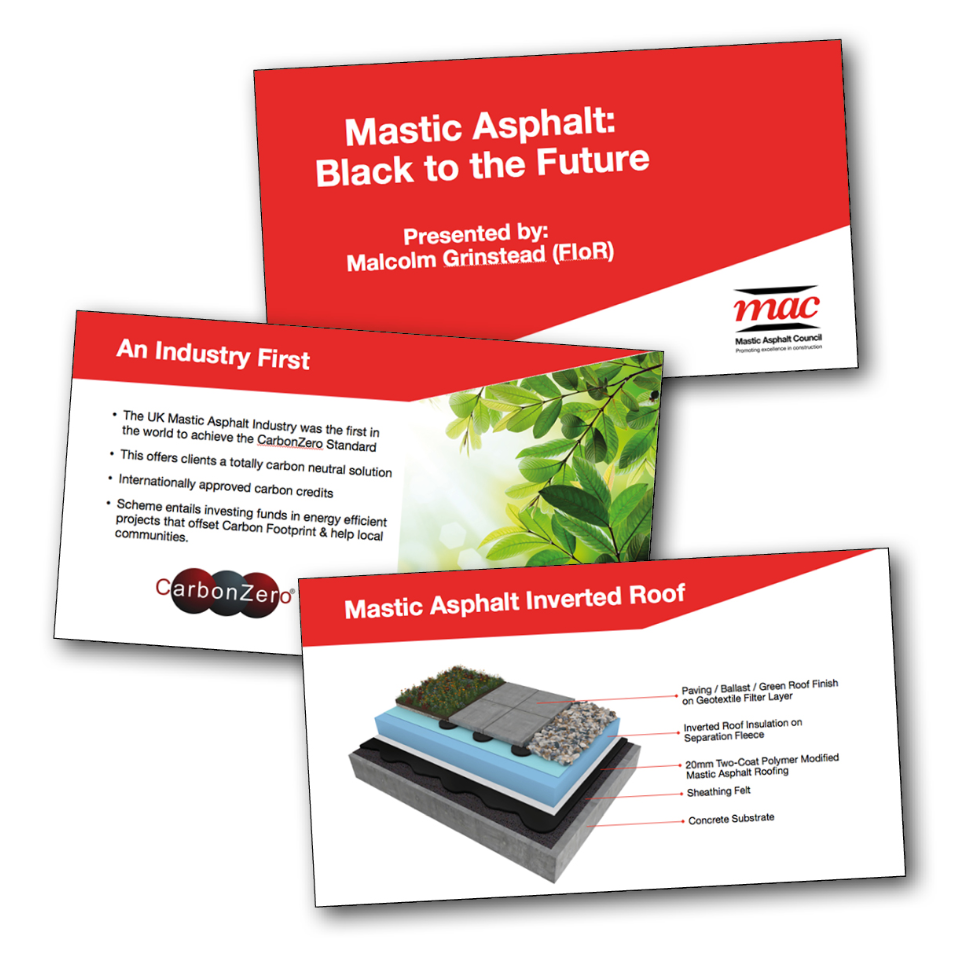 The Mastic Asphalt Council (MAC) has launched its first ever RIBA-approved CPD presentation entitled 'Black to the Future'.
The presentation covers:
What mastic asphalt is, its history and its relevance in today's market
Performance benefits such as durability, waterproofing and fire safety
Specification of mastic asphalt to achieve sustainability targets
Design considerations when specifying mastic asphalt versus alternative materials
Diversity of mastic asphalt applications
The new RIBA-approved presentation lasts approximately one hour and counts towards CPD points. To arrange a CPD presentation, please email This email address is being protected from spambots. You need JavaScript enabled to view it., call 01273 242 778 or visit RIBA online here.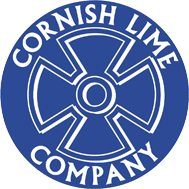 As experts in the field of lime-based and associated products Cornish Lime believes it is our responsibility to pass on that knowledge to both trade professionals wishing to know more about traditional building materials and members of the public wanting to have a wider knowledge of what is the best renovation solution for their historic or traditional property.

Come and learn the ancient craft of stained glass in my purpose built studio, set in the beautiful and quiet Sussex countryside.
There are courses to suit all abilities, come and have fun with a group of friends and make a stunning piece of stained glass.
Read more: Courses in Stained Glass by Labrynth Stained Glass Studios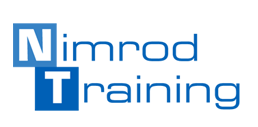 The PASMA Towers for Users Course delivers instruction and training aimed at giving competence in assembling, altering, inspecting, moving and dismantling mobile access towers. This nationally recognised course is designed for a maximum of 12 candidates. This course consists of training room instruction with written assessment and practical training and assessment on both of the current approved tower assembly methods, 3T (Through the Trap) and AGR (Advanced Guard Rail).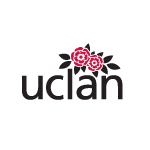 MSc Building Conservation and Regeneration is designed for people who are interested in historic buildings and towns and in the remarkable changes that have taken place in towns and cities up and down the country.
Our major urban centres have been going through a period of regeneration, the scale of which has not been seen since the post war period of the mid-20th century. This can all have a major impact on historic buildings and towns and on people's lives.
Read more: MSC/PGDIP/PGCERT Building Conservation and Regeneration

Burial authorities have a duty of care to all those using the site and in particular the qualification and competence of those working there.
For that reason, and for the peace of mind of the family, it is essential that the company chosen to supply and erect the memorial are suitably accredited.

Many burial authorities now insist that masons working on their premises are members of a recognised certification scheme, such as the Register of Qualified Memorial Fixers (RQMF) which was set up by NAMM in 2009, although it is independent of the association and open to any suitably qualified business or individual.
Read more: Safety Inspections and Assessments of Memorials in Burial Grounds

About Access provides training in different ways, from an informal meeting with members of a trade association or professional body, to specific issues around disability or the built environment. It might be delivered to a range of businesses off-site, generating valuable interaction and enabling them to learn from each other's experience, or it might be in-house, direct to clients at their own premises.
We offer access audit training, disability awareness training, user needs, disability provisions within the Equality Act. It can be prompted by fresh guidance on disability issues, new premises, changed layout of premises, new staff. It is relevant to staff at all levels from senior management to shop-floor and customer-facing staff.