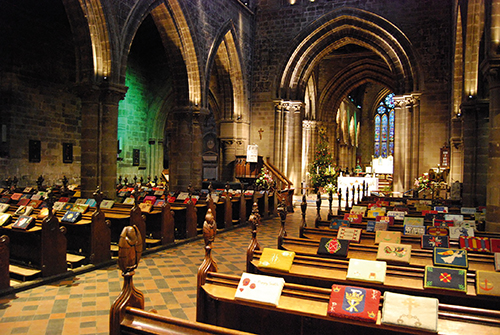 Over recent years, West Midlands-based Lighting Dynamics UK has continued to develop as one of the UK's premier companies specialising in the interior and exterior lighting of cathedrals, churches and other places of worship, across all Christian denominations.
Based in Sutton Coldfield, Lighting Dynamics UK is dedicated to offering a totally independent, creative and unbiased lighting design consultancy service – and where required the supply of all associated or specified lighting equipment. The company has a long-established reputation for creating practical and architecturally sympathetic lighting schemes. Wherever possible, discreet lighting equipment is specified and installed, to produce suitable levels of illumination and also to highlight both ecclesiastical details and any special architectural features.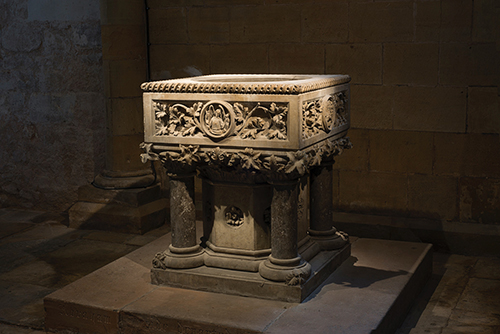 Company founder Gerry Browne explained: "Our comprehensive range of modern, energy-saving, long-life lighting equipment is manufactured from the highest quality materials and takes into consideration many important factors – such as reliability, durability, optical performance, overall efficiency, size, style and ease of maintenance, to mention but a few."
In more recent times the company has also launched and continues to develop a brand new family of the very latest bespoke 'commercial grade' LED fittings, specially designed for all types of ecclesiastical lighting tasks. This range of products has been under development for some considerable time and takes the firm's overall lighting portfolio to the next level of technical innovation. Lighting Dynamics UK also has unrivalled knowledge and expertise in all modern intelligent dimming and lighting control systems.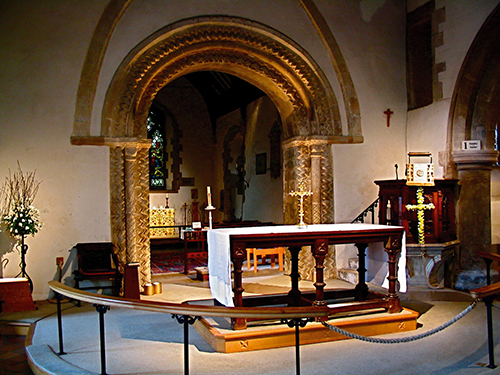 The company has a significant number of very prestigious church lighting projects currently in progress, with a large number at advanced stages of planning and design. Recently completed church lighting projects include:
St Helen's, Ashby-de-la-Zouch
St George's, Kidderminster
All Saints, Laxfield
Holy Trinity, Matlock Bath
St Mary's College Chapel, Oscott, Birmingham
St James the Great, Thorley
St Mary's Priory Church, Tutbury
St Philip's, Werrington
Christ Church, Yardley Wood, Birmingham
St Peter's, Yoxall… to name but a few!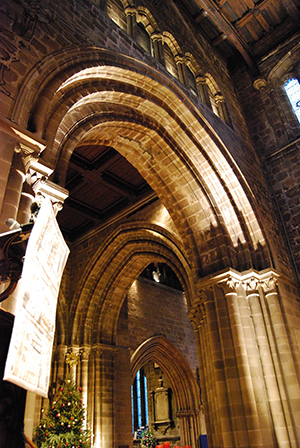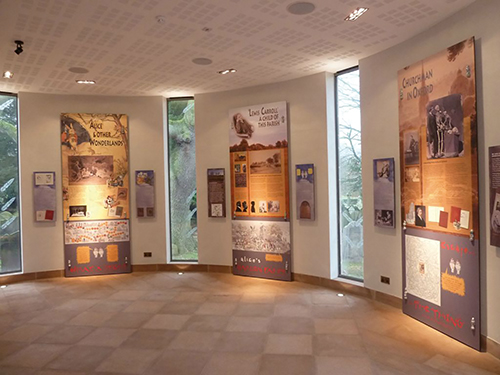 Gerry Browne believes that this is a very exciting time in the development of church lighting, especially with such a great and diverse range of modern light sources now becoming available. He has found that customers are increasingly looking for someone with the flair and experience to provide a quality lighting design, while also specifying top-grade, high-quality commercial grade lighting equipment and controls that will provide longevity, reliability and overall flexibility for their specific ecclesiastical project.
Said Gerry: "In the main, clients no longer wish to see their completed church lighting project looking like an extension of somebody else's lighting showroom, or lit with floodlights to resemble an industrial-style installation; but it is a long-term process which involves educating, informing and demonstrating what can be achieved.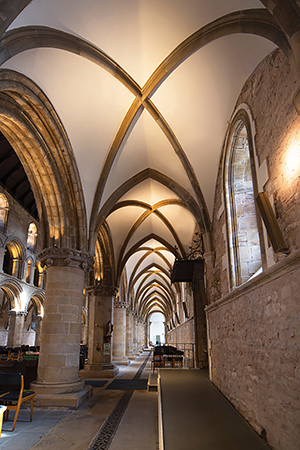 "With the advent of easy internet access and the more recent LED lighting technologies, many clients have tremendous difficulty in differentiating between the various price points available online, and in particular understanding the prime differences between high-quality commercial grade LED luminaires and their counterpart low-cost alternatives, which in many situations would not even be deemed suitable for a domestic-type lighting application. The issue is further compounded when modern LED light sources need to be dimmed.
"If required Lighting Dynamics UK has a fully-qualified team of NIC EIC registered electricians to carry out the installation of our interior and exterior lighting systems to current electrical standards and regulations. The team is extremely experienced at working within all types of ecclesiastical buildings, including and especially those with listed building status."
Lighting Dynamics UK provides a very bespoke service for each individual church lighting project – from initial meeting and informal discussions, right through to final focusing and commissioning – and currently cover all areas of the UK and Ireland.
For further information call 0121 323 2926 or visit the website at www.lighting-dynamics.co.uk