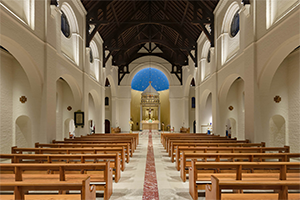 The Catholic Parish of the Most Precious Blood was founded in 1891 by Bishop Butt and designed by architect Frederick Arthur Walters (1849–1931) who designed over 50 churches in his career.
The clients provided a clear brief to CES Lighting and Electrical Specialists: "The overall effect we are aiming for in the church is one of 'Cistercian' simplicity and calmness punctuated by highlighted areas of religious/spiritual significance. The architecture of the building is already strong in both scale and form and does not of itself require any particular highlighting or enhancement."
CES worked carefully with the Cistercian ethos in mind minimising the impact of any physical luminaires to develop a discreet lighting system with a great deal of flexibility. Along with the lighting, the project included an overhaul of the electrical system which involved careful planning of cable routes at high level within the aisles and beneath new floors in the sanctuary.
The church also underwent a redecoration during the project which was completed in 2019 and has completely transformed the church.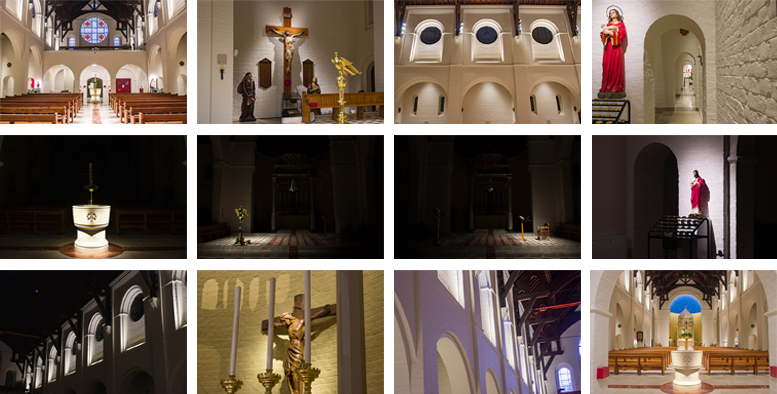 For further information visit ces-lighting.co.uk