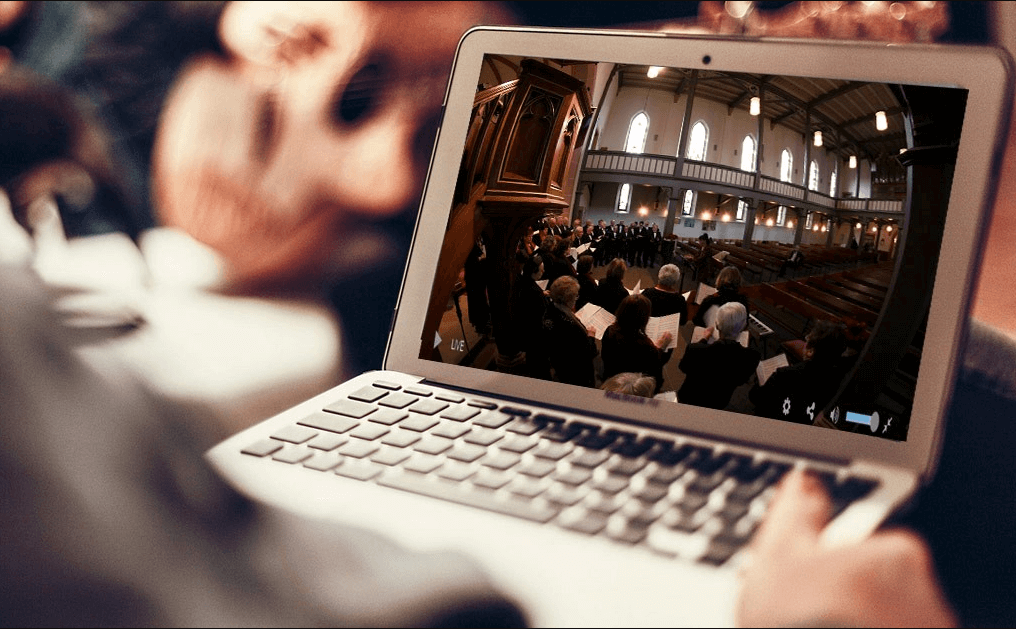 The restrictions around the COVID-19 pandemic have led to many churches venturing into the online world in a much more comprehensive way than before. While most churches have had some kind of online presence and the Church of England has it's a Church Near You site, the live streaming of services has become much more common. And modern AV equipment is perfectly suited to communicating via the internet.
An irony is that many churches have found that they can now reach people who had been excluded by physical illness or disability from attending church services, and have acquired a whole new congregation. So live streaming is likely to remain the norm as the lockdown eases and churches open their doors again. It is a topic we shall be hearing much more about.
Make sure you're legal
A key consideration for anyone venturing into livestreaming for the first time is copyright. For most churches the CCLI licence is the appropriate one. CCLI – Christian Copyright Licensing International – has introduced a streaming licence. It is available to any church which holds a CCLI Church Copyright Licence, which the majority of churches, particularly in the Church of England, do.
And the Church of England includes a guide to the various copyright issues involved for churches streaming services on the various platforms within its A beginner's guide to going live with your service or event for free. For example, the guide points out that, for churches streaming their services via YouTube or Facebook, the CCLI Streaming Licence will cover them for live worship music performed as part of that stream.
However, for those using hosting the stream or webcast on their own website, they will need the Limited Online Music Licence (LOML) from the Performing Rights Society (PRS) in addition to the CCLI Streaming Licence.
For particular songs, the guide recommends consulting CCLI for clarification.
The guide also lists particular issues regarding the use of Zoom.
The guide is available to view at https://www.churchofengland.org/more/church-resources/digital-labs/labs-learning-blog/beginners-guide-going-live-your-service-or
Information particularly pertaining to music can be found on the website of the Royal College of Church Music, at https://www.rscm.org.uk/live-streaming-of-church-services/
Other issues to consider when putting together online services, which all the denominations offer guidance on, are the General Data Protection Regulations (GDPR) and photo permissions. GDPR comes into effect when contacting individuals electronically for a stream. All contact details must be secure and only held for a specific purpose.
Information on photo permissions can be found on the Church of England website's Safer Environment and Activities section. In short, photographs are considered to be sensitive personal data under GDPR and permission should be sought to use an image of an individual, particularly a child, unless it is a wide viewpoint shot of a public event.
A selection of companies offering live streaming can be found in our online directory HERE.
Do you want to conference, stream…or both?
For many years Exeter-based APi Sound and Visual have been installing sound and visual systems in churches in the West Country and beyond. Camera systems have often been installed to allow those in the same building to see on a big screen what is happening at the front, for example projecting close-up images of a baptism or other event to give everyone a 'front-row' view.
Click here to read the full story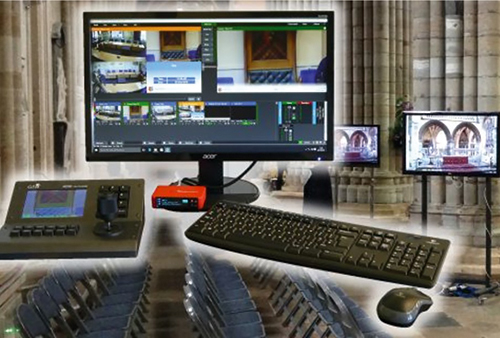 Live Streaming now available from Creative Audio Visual Solutions
Live Streaming, especially during the Covid-19 Coronavirus pandemic, is a vital means for churches to keep communicating to their congregation and the wider world.
Even when the lockdown is eased and churches open their doors again, many church regulars may still not be able to attend services. This is where a simple-to-use, reliable and high-quality online streaming system will allow your church to be ever present in these times when fellowship and togetherness are perhaps more important than ever. Creative Audio Visual Solutions (CAVS) offer a complete IT and networking solution for the modern office. Utilising the latest wired and wireless technologies, their systems are designed to increase your organisation's growth and productivity when storing information, printing and communicating with the outside world.
Click here to read the full story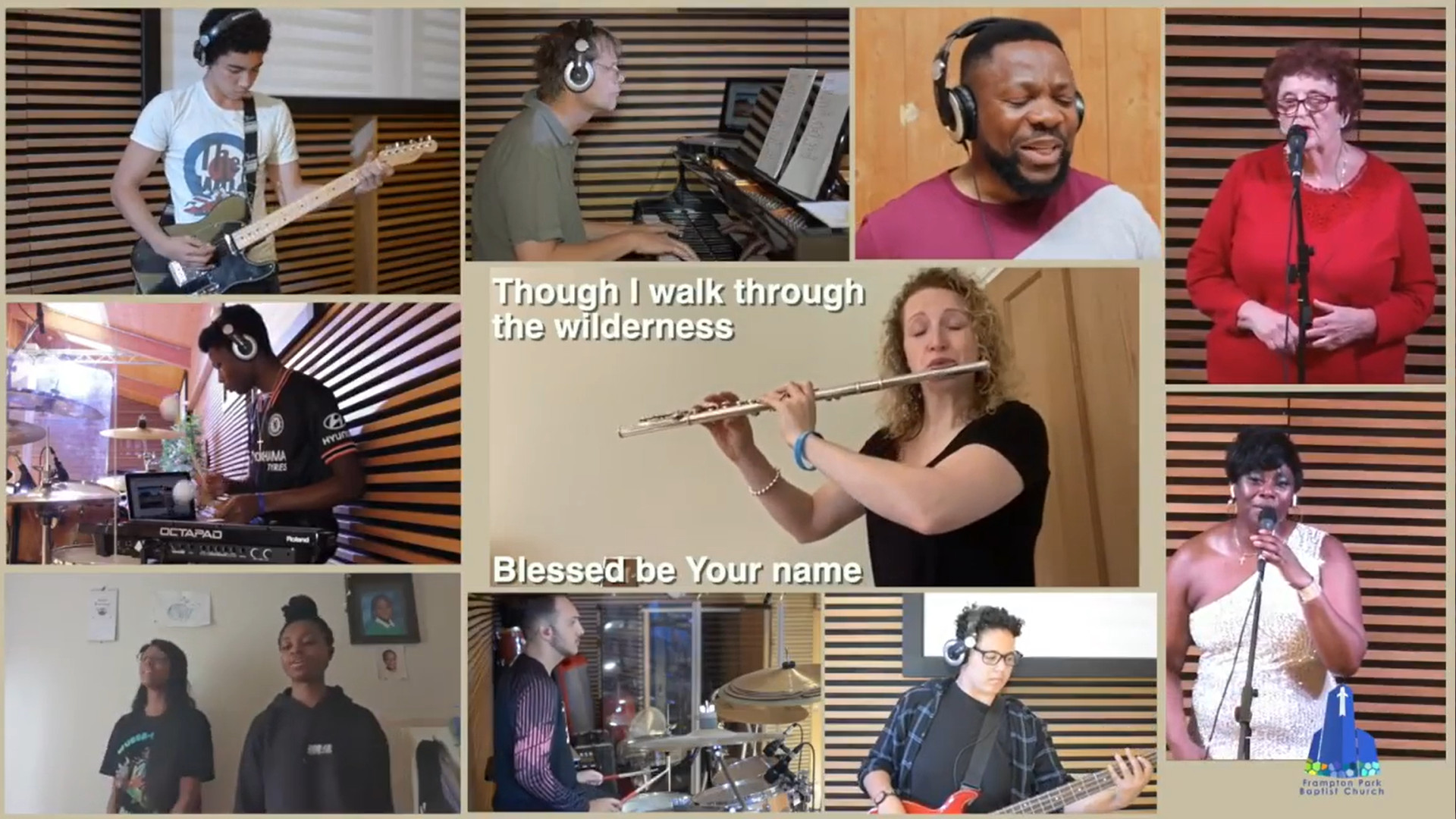 New tool for live broadcasting Mass
Belltron Ireland & UK Ltd are pleased to introduce you to the new Belltron BST-3000, a useful, NO SUBSCRIPTION, tool for broadcasting live Mass. Belltron has developed its own ISAC (Internet Speech Audio Codec) system offering parishioners who are unable to attend the celebrations the opportunity to listen to all liturgies live or deferred. This device is a useful tool for the priest to stay in touch with their community and for parishioners to continue to feel part of the community, if they can't attend church.
Click here to read the full story