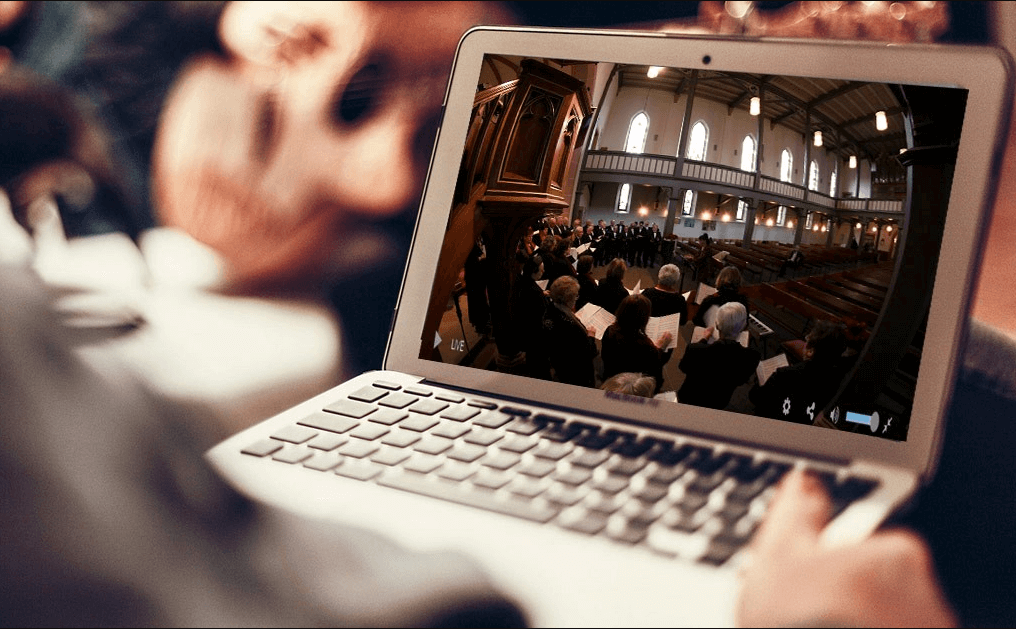 The restrictions around the COVID-19 pandemic have led to many churches venturing into the online world in a much more comprehensive way than before. While most churches have had some kind of online presence and the Church of England has it's a Church Near You site, the live streaming of services has become much more common. And modern AV equipment is perfectly suited to communicating via the internet.
An irony is that many churches have found that they can now reach people who had been excluded by physical illness or disability from attending church services, and have acquired a whole new congregation. So live streaming is likely to remain the norm as the lockdown eases and churches open their doors again. It is a topic we shall be hearing much more about.
Make sure you're legal
A key consideration for anyone venturing into livestreaming for the first time is copyright. For most churches the CCLI licence is the appropriate one. CCLI – Christian Copyright Licensing International – has introduced a streaming licence. It is available to any church which holds a CCLI Church Copyright Licence, which the majority of churches, particularly in the Church of England, do.
And the Church of England includes a guide to the various copyright issues involved for churches streaming services on the various platforms within its A beginner's guide to going live with your service or event for free. For example, the guide points out that, for churches streaming their services via YouTube or Facebook, the CCLI Streaming Licence will cover them for live worship music performed as part of that stream.
However, for those using hosting the stream or webcast on their own website, they will need the Limited Online Music Licence (LOML) from the Performing Rights Society (PRS) in addition to the CCLI Streaming Licence.
For particular songs, the guide recommends consulting CCLI for clarification.
The guide also lists particular issues regarding the use of Zoom.
The guide is available to view at https://www.churchofengland.org/more/church-resources/digital-labs/labs-learning-blog/beginners-guide-going-live-your-service-or
Information particularly pertaining to music can be found on the website of the Royal College of Church Music, at https://www.rscm.org.uk/live-streaming-of-church-services/
Other issues to consider when putting together online services, which all the denominations offer guidance on, are the General Data Protection Regulations (GDPR) and photo permissions. GDPR comes into effect when contacting individuals electronically for a stream. All contact details must be secure and only held for a specific purpose.
Information on photo permissions can be found on the Church of England website's Safer Environment and Activities section. In short, photographs are considered to be sensitive personal data under GDPR and permission should be sought to use an image of an individual, particularly a child, unless it is a wide viewpoint shot of a public event.
A selection of companies offering live streaming can be found in our online directory HERE.