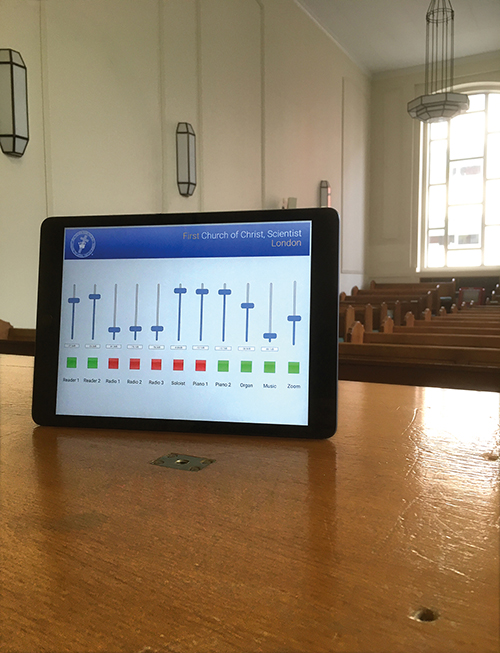 An upgrade to the sound reinforcement system at First Church Christ Scientist, London, has recently been completed by Redhill-based Scanaudio. The upgrade provides a fully-interactive Zoom meeting experience for those members unable to attend church.
The church took the opportunity to change the old audio mixer for a flexible QSC Core 110f processor to provide comprehensive control of the audio system, with echo cancellation for far-end Zoom participants and audio relayed over the local church loudspeakers.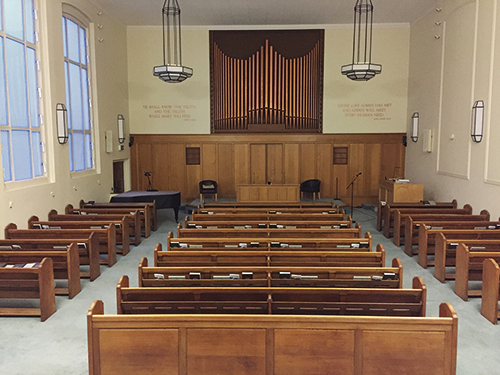 In addition, audio feeds were provided for the induction loop and ground floor foyer. The system is controlled via a dedicated iPad, using simple-to-operate touch screen controls. New microphones were installed for relaying the piano, soloist and organ to the Zoom participants alongside the existing reader's microphones.
All the control equipment was housed in an oak equipment case installed discreetly underneath the reader's table. The system is future-proofed with the installation of HDMI video cabling to allow for future camera upgrades to the Zoom system.
For further information visit www.scanaudio.co.uk