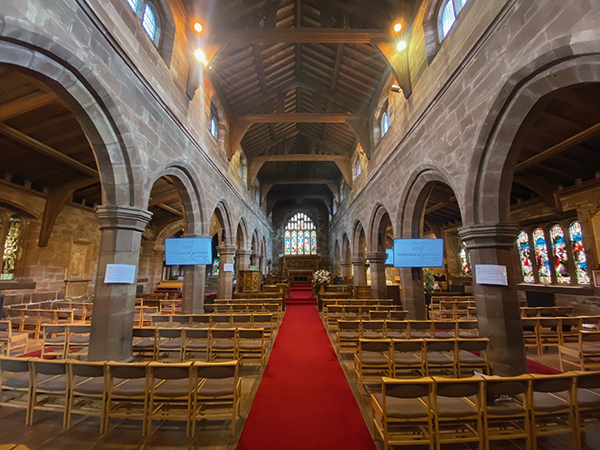 St Wilfrid's Church in Grappenhall – a village near to Warrington, Cheshire – is designated as a Grade One-listed building. Built in red sandstone, the church dates from the earlier part of the 12th century.
In August 2020 building work was started on an annexe on the hidden side of the church, with a flexible welcome/discovery room, refreshment area, service and storage area with toilets. As part of the scheme the church required the incorporation of audio-visual facilities in the annexe and major AV improvements within the church building. Following a selection process Richard King Systems were selected as the AV specialists for the scheme.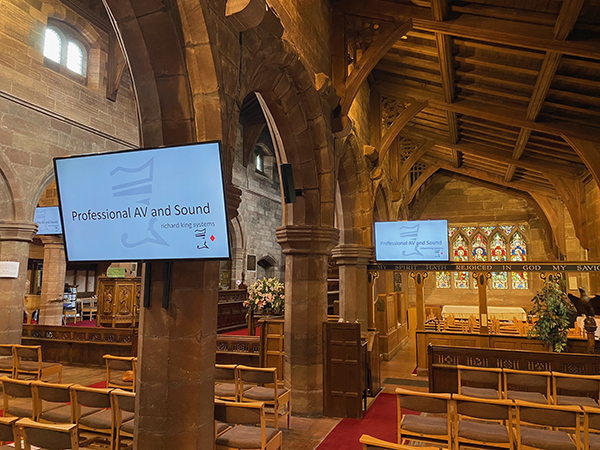 The facilities in the church now include four large screen TVs for use both during services and for providing historical information to visitors. The sound reproduction has been vastly improved by the inclusion of best-in-class column speakers in the nave, choir stalls loudspeaker coverage, new amplification and mixer control. To blend in with the interior and provide an AV/sound control desk position a bespoke cabinet has been included.
For live streaming of services, a high-performance camera and control system has also been incorporated into the scheme. All the installation work has been sympathetically carried out in accordance with the approved faculty, with no new holes being drilled in the masonry.
The church AV and sound system links with the new, corresponding systems in the annexe, to duplicate both the images and sounds of church services. In addition, the annexe systems can be used independently for presentations, classes and information purposes.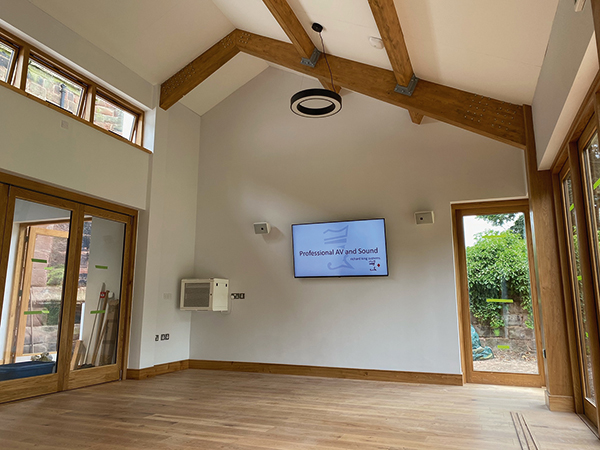 For further information visit www.richardkingsystems.co.uk