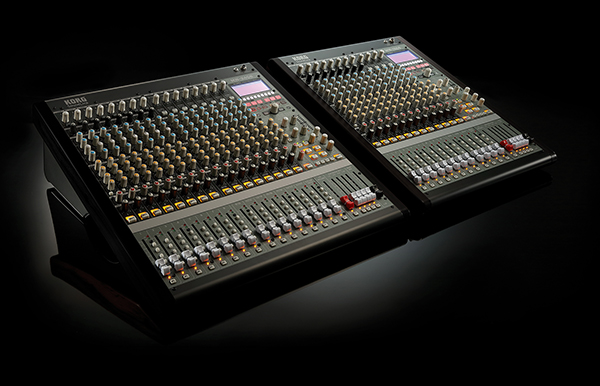 Last year saw great changes in the way people communicate and interact. The speed at which the changes emerged is unprecedented and has transformed everyday life for many. Before April 2020, the meaning of the onomatopoeic word 'Zoom' meant nothing more than getting a move on; but since then, when anyone mentions 'Zooming' it's most often associated with online video communication.
With churches and other places of worship facing unpredictable times, online options are increasingly being incorporated to help maintain contact and provide essential support to local parishioners. With many platforms available, setting up your own digital platform can be a technological minefield and a costly undertaking – but that needn't be the case. Many of the free online solutions available work very well and have helped launch the successful careers of numerous internet personalities and influencers. Those online services will inevitably grow in popularity over time as people become more familiar with their convenience and general ease of use.
A basic setup for hosting an online meeting requires a reasonable laptop, an internet connection greater than 4MBs, and free software such as Zoom or Google Meet – both are perfect for face-to-face meetings. Either of those software packages can be installed on a tablet, iPhone or Android device, should your audience want to participate more passively.
As with all free services, there are some limitations; for example, with the Zoom non-paid option sessions are limited to 40 minutes but can be increased with a corporate paid account.
For higher-quality and more formal broadcasts such as church services, attaching a digital camera with HDMI and connecting into your audio system will deliver a far richer experience to participants. And although slightly more complex, the task can be simplified by adding a few pieces of hardware to your existing meeting equipment setup.
The key to success is ensuring your system is easy to operate, simple to troubleshoot and not reliant on owning the latest supercomputer. Minimising the number of devices connected to your host computer is important, as fewer ins and outs mean less load. A single, well-positioned static camera will provide an excellent view; effectively it'll be the best seat in the house!
The audio element is a little more complex as it's common for several presenters to be speaking during an event via additional microphones. And should music feature significantly as part of your message, further audio connections will also be necessary. Additional audio enhancements can greatly enrich the experience, with extra room microphones being strategically placed to pick up the ambience of large and grander spaces. A good-quality audio mixer can bring all of those sources together and offer fine control over each, to deliver a really professional end result. A mixer with a USB 'out' makes things simple by connecting to your host computer via a single, easily available cable.
Facebook and YouTube live can also be used as a broader online, real-time delivery service. A chat feed is available within them for live interaction should people want to contribute and generally get more involved with fellow participants.
A great advantage of both platforms is that the content remains online and can be viewed anytime, shared or embedded into email links. An additional piece of software is required to encode both video and audio, too; but again it's free and relatively easy to set up.
For audio duty, the KORG MW series mixers are a great choice. They have been designed with live use in mind, but are perfect for online services. While they provide many useful and powerful functions, they offer simple, intuitive and trouble-free operation. The MW Series is the shared creation of two leading figures from the world of pro-audio: Gregg Mackie and Peter Watts. The results are compact, superb-sounding mixers with features usually found only on high-end studio consoles.

Here are some of the features:
Mute memory allows you to switch off any number of channels at the push of a button – particularly useful, say if you need to silence an entire band when they're not performing.
An integrated feedback canceller (top right) removes the annoying high-pitched howl sometimes encountered with PA systems. Feedback occurs when signals from the audio speakers are picked up by an open microphone in the same system, and can be difficult to eliminate quickly. It's usually resolved by repositioning speakers, reducing volume or changing EQ settings dramatically – the latter requiring a degree of expertise.
For larger buildings, the sub-groups (middle right) feature allows you to deliver a finely-tuned audio signal to different areas of the building without changing the main program of audio.
Two musicians headphones outputs provide a dedicated mix for performers that can be balanced to suit individual needs.
A break button (bottom right) silences all audio except a separate feed of background music from a CD player or other audio source.
Whether you are looking to update or replace your existing AV system, KORG MW mixers will integrate seamlessly with almost all modern systems. Their superlative audio performance is matched by a beautiful aesthetic, with solid, real wood side panels conveying an organic quality that will sit particularly well within places of worship.
• To find out more visit korg.co.uk/mixers or call KORG UK Sales directly on 01908 304601.