Latest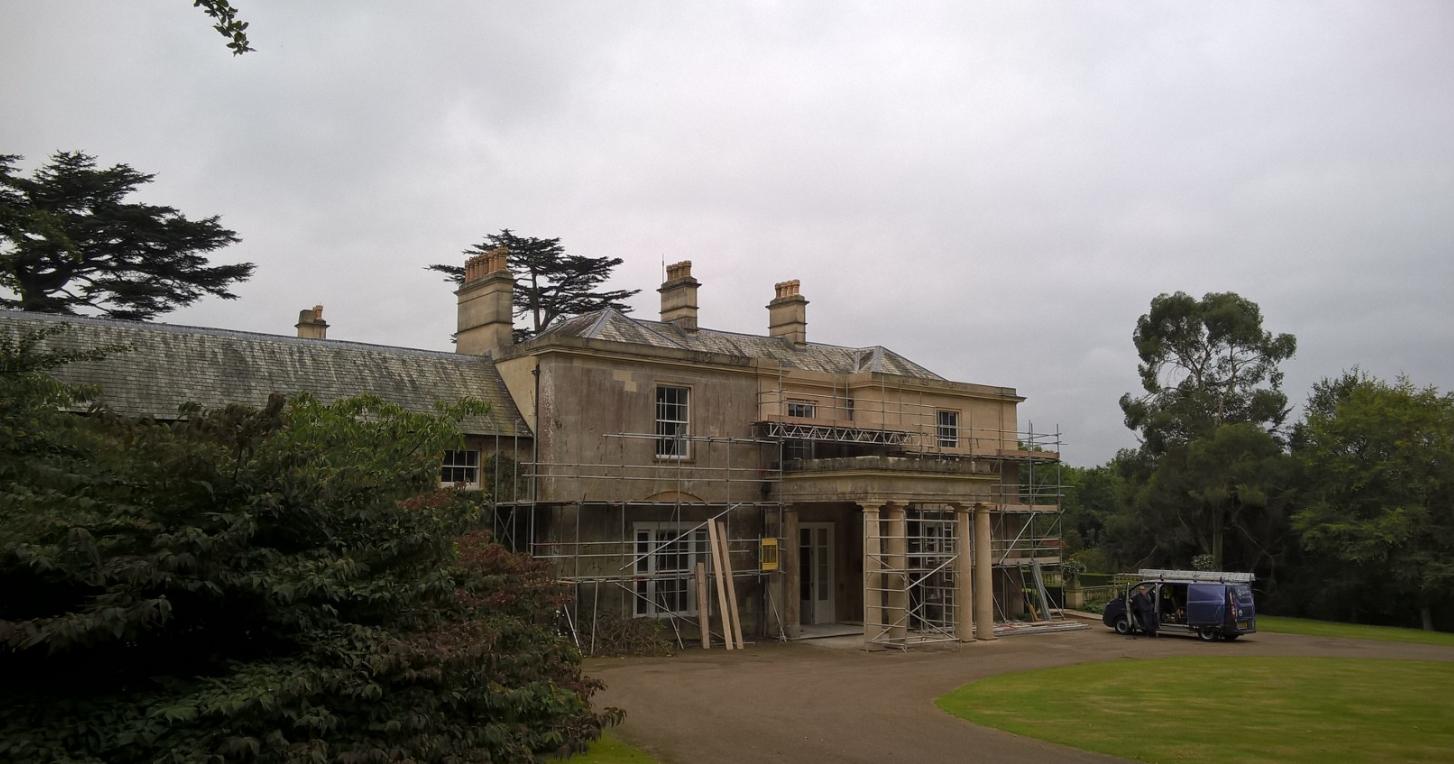 Lightning protection for historical buildings is particularly important in order to protect and preserve the heritage of the building. However, as Adrian Brown of Nottingham-based Lightning Strike Ltd explains, historic buildings weren't constructed with lightning protection as a consideration, so it's important that the appearance of the system doesn't appear out of character and intrusive.
"The material must do an effective job, while not impacting on the historical appearance of the building. With this in mind, an 8mm circular copper conductor is popularly used on historic buildings. This can be sheathed with coloured PVC so that it blends in with its surroundings. The aim is to make the conductor appear to be part of the building, instead of contrasting with it.
Read more...
The award-winning York Handmade Brick Company has played a pivotal role in the creation of a new Porters' Lodge at Jesus College, Cambridge.

York Handmade, based at Alne, near Easingwold, supplied more than 20,000 bricks for the state-of-the-art building at the historic college.

The contract is worth £33,200 for York Handmade, one of the leading independent brickmakers in the UK.

Read more...

After 18 months of working on this project, Ryedale Plasterers have now completed their part of the renovation and have restored the decorative plasterwork. After years of neglect, this building's interior was decaying and in a truly terrible state. The repairs required were throughout the entire building - to walls, a glazed dome over a stairwell, cornice, ceilings and archways. The main area of work was to the decorative plasterwork in the Civic Suite.

All repairs were completed using time-honoured plaster and lime techniques that create a durable, ecological finish. All the repairs the company have made will maintain the authenticity of this grade II listed building that dates back to 1890 and was designed by local architect James Garry.

Read more...

The people at Channel 4 television love a good oast house construction with its familiar cowl – and the team at Dude and Arnette are just the people to make it happen for them.

Back in 2017 the company was featured in the Village of the Year series, showcasing the history of oast cowls and Kent peg tiles. This spring a crew has been filming the construction of an oast house from start to finish. It will form part of a series showcasing different types of traditional buildings, each one being different and unique – such as a church or a windmill.

Read more...

A Stroud builder who believes Actis Hybrid products should be a legal requirement in all reroofing and new build projects will be making life more comfortable for his local scout troop thanks to a donation from the insulation specialist.

Mike Nicholls, who runs a construction firm specialising in period property refurbishments including listed buildings, mill and barn conversions, is a huge fan of the range. And when his local scout group could cope no longer with the damp, dingy, cold back room in their converted farriers' Cotswold stone building, he offered to step in and help them out.

Read more...

St Oswald's Church stands on the banks of the River Rothay in the centre of Grasmere and is a Grade I listed building that dates from 1250AD. Up until the 1890s the church was rendered in lime. At that time the lime render was removed, and the pointing raked out. This was replaced with a cementitious strap pointing which caused severe damp, so further action was required. To try and solve the damp, in 1921 the church was encased in a cementitious pebble dash render.

Read more...

High quality timber window and door specialist Gowercroft Joinery has received one of the woodworking industry's highest national accolades for its part in the restoration of Templeton House, Sir Winston Churchill's former home in Roehampton.

Gowercroft saw off stiff competition from other joinery companies, to win the British Woodworking Federation's 'Woodworking Project of the Year' award, which recognises the very best in design, innovation, application and ability in joinery manufacture along with craftsmanship and technical excellence.

Read more...

Opened in 1862, Bridgnorth is the working terminus of the Severn Valley Railway (SVR) – a popular heritage steam railway.

Lying within the Bridgnorth Conservation Area and overlooked by Pan Pudding Hill – a scheduled ancient monument – the site is a highly significant heritage asset and all key original buildings still remain. The main station building is Grade Two-listed, and since 1979 had been served by a 'temporary' Portakabin refreshment room, which has detracted from the setting of the listed station.

Read more...

One of the universal building materials prior to the end of the 19th century was lime. Lime was present in various forms in almost every building, from limewash on the walls of cattle byres and cottages to the mortar used on cathedral and castle walls.

According to the British Lime Association (BLA), lime was burnt as early as the 4th century BC, when it was first used as a building material. Today, the universal term 'lime' includes quicklime, hydrated lime, milk of lime and dolomitic lime.

Read more...

Specialist insurer Ecclesiastical is working with English Heritage to pilot cutting edge technology to monitor and manage building services at 18th century Kenwood House.

In the first scheme of its kind, Ecclesiastical and English Heritage, in partnership with technology firm Shepherd, are piloting sensors to monitor Kenwood, the former home of William Murray, 1st Earl of Mansfield, located on the edge of Hampstead Heath in London. The sensors - which are battery-operated and do not require Wi-Fi - discreetly monitor environmental changes within the building.

Read more...

Over recent years, West Midlands-based Lighting Dynamics UK has continued to develop as one of the UK's premier companies specialising in the interior and exterior lighting of cathedrals, churches and other places of worship, across all Christian denominations.

Read more...

The award-winning York Handmade Brick Company has played a significant role in a stunning new North Yorkshire residential development.

The Easingwold-based firm, one of the leading independent brick-makers in the country, supplied specially-manufactured bricks for a state-of-the art barn development at Manor Ridge Barns, Slingsby, near Helmsley.

Read more...

In response to a growth in orders for this 115x75mm (4.5x3") deeper profile, Rainclear, the UK's leading stockist and online retailer of metal rainwater, roofline and drainage systems are adding it to stock, for next day delivery, in the popular textured black colour.

An ideal solution for properties that require a rainwater system with extra volume/rainwater flow capacity. This traditional cast aluminium beaded half round profile gutter is made deeper - for a greater flow capacity and is already available in 7 standard RAL textured colours or 25 standard Matt RAL colours in 15 days.

Read more...
<< Start < Prev 1 2

3

4 5 6 7 8 9 10 Next > End >>


Page 3 of 88