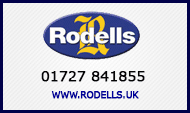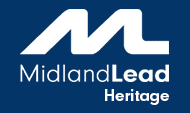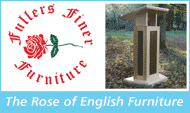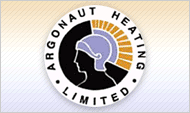 Promotional Videos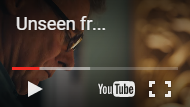 Watch the latest videos from the church & heritage sector here
Heritage Crime

The development of the Heritage Crime Programme in England
Mark Harrison, Head of Heritage Crime Strategy at Historic England, outlines the development of their Heritage Crime Programme.
Historic England defines heritage crime as: "Any offence which harms the value of England's heritage assets and their settings to this and future generations."
Heritage Roofing

Heritage Roofing Register - a helping hand for architects
A unique register of heritage roofing specialists is providing much needed help and assurance for architects and specifiers when working on heritage projects. The Register is the brainchild of the UK's largest roofing trade association, the National Federation of Roofing Contractors (NFRC).
Drone Surveys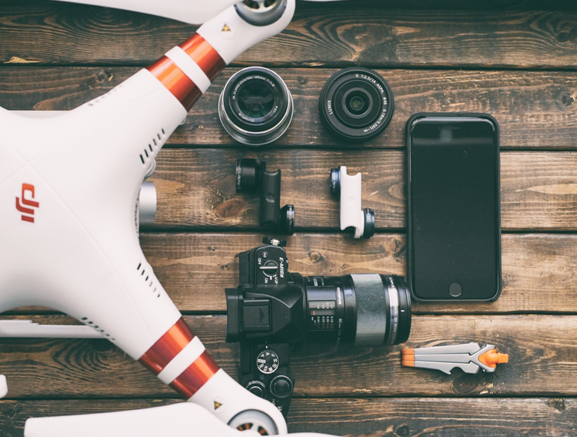 Your surveys no longer need to be done on a wing and a prayer
The use of unmanned aerial systems (UAS) is rapidly expanding as the carers and keepers of old buildings and churches learn how much easier and more cost-effective completing surveying and maintenance projects can be with the professional use of drones.
Lightning Protection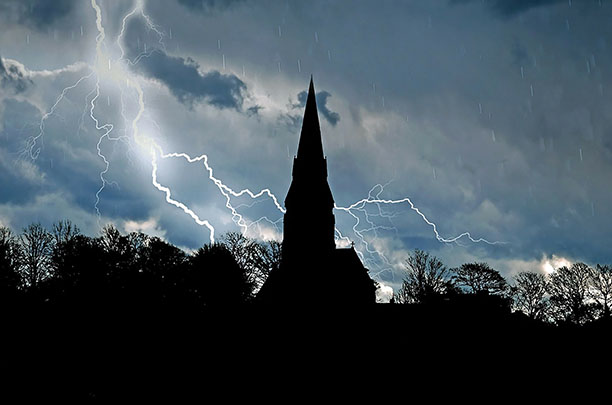 When lightning strikes are you protected against this act of God?
The issue of lightning protection in churches is one that has exercised this publication for many years. In this four-part series of spotlights on the issue we will be revisiting various aspects of the subject, beginning with an overview of current thinking.
CRE Events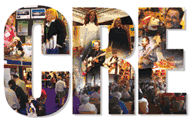 Manchester proves to be the magnet as CRE returns to the North
Sold out! signs are up at Event City in Manchester, ahead of the much-anticipated return of CRE North – with more than 130 organisations taking all the space earmarked for the show, which runs from 13-14 March.
Pest Control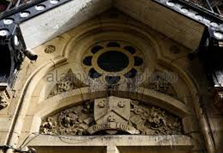 Bird damage to church and heritage buildings
Church and listed building owners - and managers for large property owners in the sector such as Historic England, the Public Monuments and Sculpture Association, and the National Trust - understand property wear-and-tear very well. In fact, those who manage such facilities must budget for repairs and maintenance of their grounds and buildings each year.

Read More...
Fire Guidance
Fire guidance for churches and heritage buildings
Fires in churches and heritage buildings have a number of causes and can have devastating consequences – not only in terms of damage to property, but also as the cause of serious injury and even loss of life.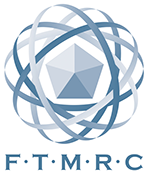 Working in partnership is key to success
This was the key theme in the chairman's introduction to the recent FTMRC statement. Chairman, Trevor Corser, also managing director of JTC Roofing Contractors Ltd, said:
Leadworker Register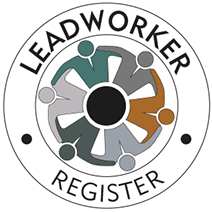 The Leadworker Register - putting skills at the heart of the industry
The Lead Sheet Association has been developing and running successful training and qualification initiatives for many years to help ensure that standards of leadwork are high across the construction industry.
Lead Contractors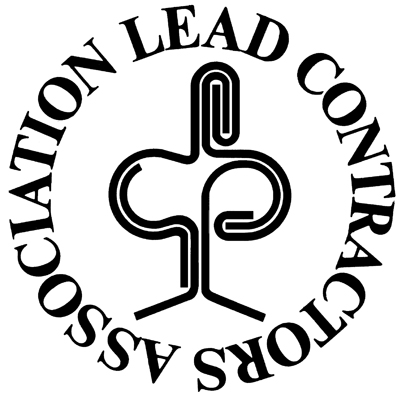 Members offer 25 years peace of mind
The trade body that represents the leadworking industry – and guarantees quality in that industry – is the Lead Contractors' Association (LCA). The LCA was formed in 1984 to promote quality standards in leadwork and now comprises over 70 specialist contractors committed, supported by 15 associate members who supply materials and ancillary services.

Read More...
Finalists Shane White of SW Leadworks and Ashley Saxton of Saxton Specialist Leadwork will be vying for the prestigious Leadworker of the Year 2019 title at this year's Award Ceremony. The competition, now in its eighth year, is sponsored by the Lead Sheet Training Academy, which specialises in training those using lead or hard metals in the construction industry. It was open to both self-employed leadworkers and those working for contractors.
Read more...
Durham Cathedral, the 1,000-year-old World Heritage Site and one of Britain's most visited buildings, is now protected by market-leading intelligent fire panels from Advanced.

Founded in 1093 and the final resting place of St Cuthbert, Durham Cathedral remains the seat of the Bishop of Durham, the fourth most senior cleric in the Church of England. As well as being the North-East home of the Magna Carta, which was taken to London during the Reformation and now makes occasional trip back to the north, the Cathedral and its environs have also featured in numerous Hollywood films including the Harry Potter franchise.

Read more...

Rainclear Systems, the UK's leading specialist metal rainwater system stockist and online retailer are adding a NEW colour to their durable, affordable and sustainable Infinity Galvanised Steel rainwater system.

Infinity is innovatively designed to be as easy to install as the usual materials used in the UK without the need to solder or rivet. Lengths are just as easy to handle and to cut to size without any specialist tools or equipment.

Read more...

Looking for some useful tips on Natural stone?

There are obviously a wide variety depending on what its end use is.

Peter Dunn of Weldon Stone gives some examples with technical specifications and images of the products they have available.

You can choose from everything from paving stone to stone for fine carving. From window sills to copings. From Lime stone to Headstones.

Read more...

Dreadnought Roof Tiles, one of the UK's oldest and well-established manufacturers of traditional clay roof tiles, has won the heritage category in the first ever 'Pitched Roofing Awards'.

Organised by RCI magazine, these national awards showcase excellence in the roofing sector, highlighting successful partnerships between manufacturers and contractors and recognising commitment to quality.

Read more...

Recent work carried out by the Ipswich branch of Bishop & Son Organ Builders has included a historic restoration of the 1876 Bishop organ in the Church of the Holy Angels, Hoar Cross, Staffordshire.

The organ was returned to as near as possible the original specification dispensing with later additions and alterations by the firm of Conacher Sheffield in 1934. The organ contains pipes from the Samuel Green organ made for Bangor Cathedral in 1799.

Read more...

The Steeplejack and Lightning Protection Training Group (SLPTG) recently celebrated National Apprenticeship Week (4 - 8 March 2019) by hosting its annual Apprentice Awards ceremony.

Members of SLPTG gathered on 7 March 2019 at the Park Plaza Nottingham to celebrate the success and outstanding achievements of apprentices within both the steeplejack and lightning protection industries. SLPTG are proud to announce the winners of the Apprentice Awards 2019.

Read more...

Scanaudio have carried out a major upgrade to the sound reinforcement and induction systems in the Memorial Chapel at Charterhouse during the Easter Holiday. The chapel was designed by Sir Giles Gilbert Scott and consecrated in June 1927. It is the largest war memorial in England and dedicated to the Carthusians who gave their lives in the First and Second World Wars.

Read more...

An order has been placed by the PCC of St Wilfrid's Parish Church in Grappenhall, Cheshire for their ring of eight bells (tenor 11 cwts) to be removed from the tower, together with its bell frame and all fittings. A new ring of ten bells, with a similar weight tenor bell, will be cast, tuned and hung in a newly constructed bell frame with all new fittings by Loughborough-based James Taylor & Co - some of the existing Taylor 'H' side frames will be re-used.

Four of their existing bells (3, 4, 6 & 7) were cast by Henry II Bagley in 1700 and are listed for preservation. These bells will be conserved, and rehung for chiming above the new ring of ten.

Read more...

Belmont Abbey, just outside Hereford, is a Roman Catholic Benedictine monastery which also serves as a parish church for the local community. The abbey church is a Grade Two*-listed building dating from 1860. It was designed by Edward Welby Pugin, son of the celebrated architect Augustus Welby Pugin, and is noted for the quality of its sculpture and stained glass.

As with many buildings of it age, the abbey had various dampness problems that required constant attention – rising, or structural, damp being just one of them. Specialist damp treatment company Core Conservation were engaged to survey the building and proposed the Aquapol non-invasive system.

Read more...

Nestling in the heart of the historic Norfolk market town of Swaffham, the beautiful Grade Two-listed Methodist Church has recently been renovated to offer state-of-the-art resources to people of all ages and interests in a bright and welcoming building.

The transformation has been accomplished in no small part through the collaboration of two specialist church suppliers – Cunnings Recording Associates and Fullers Finer Furniture – in conjunction with the building contractor H Smith and Sons of Honingham.

Walk into Swaffham Methodist Church today and you enter a contemporary and flexible space, exquisitely modernised to blend the best of old and new, through bespoke furniture and restoration work provided by Fullers and a quality audio-visual system installed by Cunnings.

Read more...

Global fire systems leader, Advanced, has launched a new guide to fire protection for historic and heritage sites.

Historic and heritage sites present unique challenges to end users, specifiers and installers. The new brochure is designed to help key stakeholders understand some of the solutions available for the challenges they face. It addresses many common problems in ensuring adequate active fire protection, tackling the challenges of minimising aesthetic impact, quick, safe evacuation and eliminating unwanted alarms, among many more.

Read more...

2018 ended with a flurry of activity behind the scenes on the project to save Cobham Dairy in Kent, and work began on site in mid-October. The Landmark Trust take up the story: "Although the building itself is very small, the journey has been a complicated one, so it is thrilling to be up and running with the physical repair and restoration of the Dairy.

"Built in around 1795 by James Wyatt, one of the leading architects of the day, the Dairy is a Gothic-revival eye-catcher in the grounds of Elizabethan Cobham Hall. It is listed Grade II* and on the Buildings at Risk register, having long lain empty and derelict.

Read more...

Moss on roofs is a common problem for older and cherished buildings. Such roofs are likely to be well into their predicted life span and aggressively cleaning ageing roof surfaces is not advisable. One treatment, developed and adapted to suit the weather conditions prevailing in the British Isles and Ireland, is AlgoClear Pro Softwash. Formerly known as MossGo, it is non-aggressive in nature.

According to suppliers Thames Valley Specialist Products Ltd, AlgoClear Pro Softwash gently cleans and restores old roofs to their former beauty without causing the physical damage that results from pressure washing. Its active ingredient is a quaternary ammonium, which has a rapid breakdown rate after use, leaving residues absorbed by bacteria.

Read more...

Over one weekend in August last year it was reported that a staggering 90,000 lightning strikes hit the UK. The Old Hunstanton Lighthouse in Norfolk was a victim of one those strikes and the photograph shows the severity of structural damage that can occur as a result of direct lightning strike.

The structural damage caused to the lighthouse, and the subsequent risk the falling brickwork and masonry posed to the residents and members of the public, emphasises the importance of having an up to date and certified lightning protection system fitted to your building to prevent costly structural damage, or worse, loss of human life.

Read more...

Tudor Roof Tiles Co Ltd, Britain's foremost independent handmade clay roof tile manufacturer, has scooped a win in the first ever national Pitched Roofing Awards.

King's College Music School, Wimbledon, was proclaimed outright winner in the best 'Commercial Property Application using Roof Tiles' category using Tudor Roof Tiles working with Avonside Roofing Group.

Read more...

What it lacks in height, the spire at St Augustine's Church in the Endcliffe area of Sheffield certainly makes up for in distinction.

Clad in an unusual red tile, the octagonal 35 metre spire – or spirelette as it is officially called – makes a curious landmark on the city skyline, drawing the eye to what lies beneath and announcing its presence among the plethora of grey roofs and chimney pots nearby.

Read more...

Apprentices at Smith of Derby have been busy restoring Derby's historic Harrison clock for installation in the new Museum of Making when it re-opens to the public in 2020.

First installed at Derby Guildhall in 1842, the Harrison turret clock dates back to the same period. Its movement was designed by clockmaker, James Harrison of Hull (1792-1875), the great-grand nephew of John (Longitude) Harrison (1693-1776) who famously invented the marine chronometer to calculate longitude at sea.

Read more...

An estimated 18.7% of all listed buildings were physically affected by crime in 2017 - that is over 70,000 listed buildings. The biggest single threat is metal theft and the most threatened type of building is a church. Around 3 in 8 churches or other religious buildings were damaged by crime last year. Panthera Security is the UK's first ever NACOSS Gold Accredited installer of NCP115 Compliant scaffold alarms and they are specialists in the installation of alarm and CCTV systems to listed and religious buildings whilst repair works are being carried out.

Part of Panthera Group, the company has been a leader and innovator of the scaffold alarm industry since 2003, when managing director Neal James recognised that there was a need for regulations and standards within this niche sector of the security market. In 2012 Panthera collaborated with the National Security Inspectorate (NSI) to develop the industry's first ever code of practice.

Read more...

Having designed and made stained glass for many different situations including private houses, churches, public houses, exhibitions and galleries, Ann Sotheran derives the most pleasure from working in close consultation with the client or donor in the initial stages of the design.

She explains:

I like to explore, with them, their reasons for commissioning a piece of work in order that I can develop images which will most closely reflect their feelings and aspirations and evoke a positive response to the finished piece.

Read more...

One of the companies that had reason to be glad they exhibited at the last CRE in Manchester five years ago is Anthony J Smith (Glos) Ltd. They have a long history of designing and installing bespoke lighting systems within churches and since that last show they have been fortunate to have been involved in a number of church projects in the North West – including at Standish, Ecclestone, Preston and Oldham. They also have a small number of other projects in the region at the planning stage.

That being the case, the company felt that, when CRE decided to return to the North West in March, they should do the same, and they are looking forward to discussing potential new projects with visitors to the show who may be looking either for lighting improvements or for a full design, rewire and installation service.

Read more...
<<

Start

<

Prev

1

2 3 4 5 6 7 8 9 10 Next > End >>


Page 1 of 56