Latest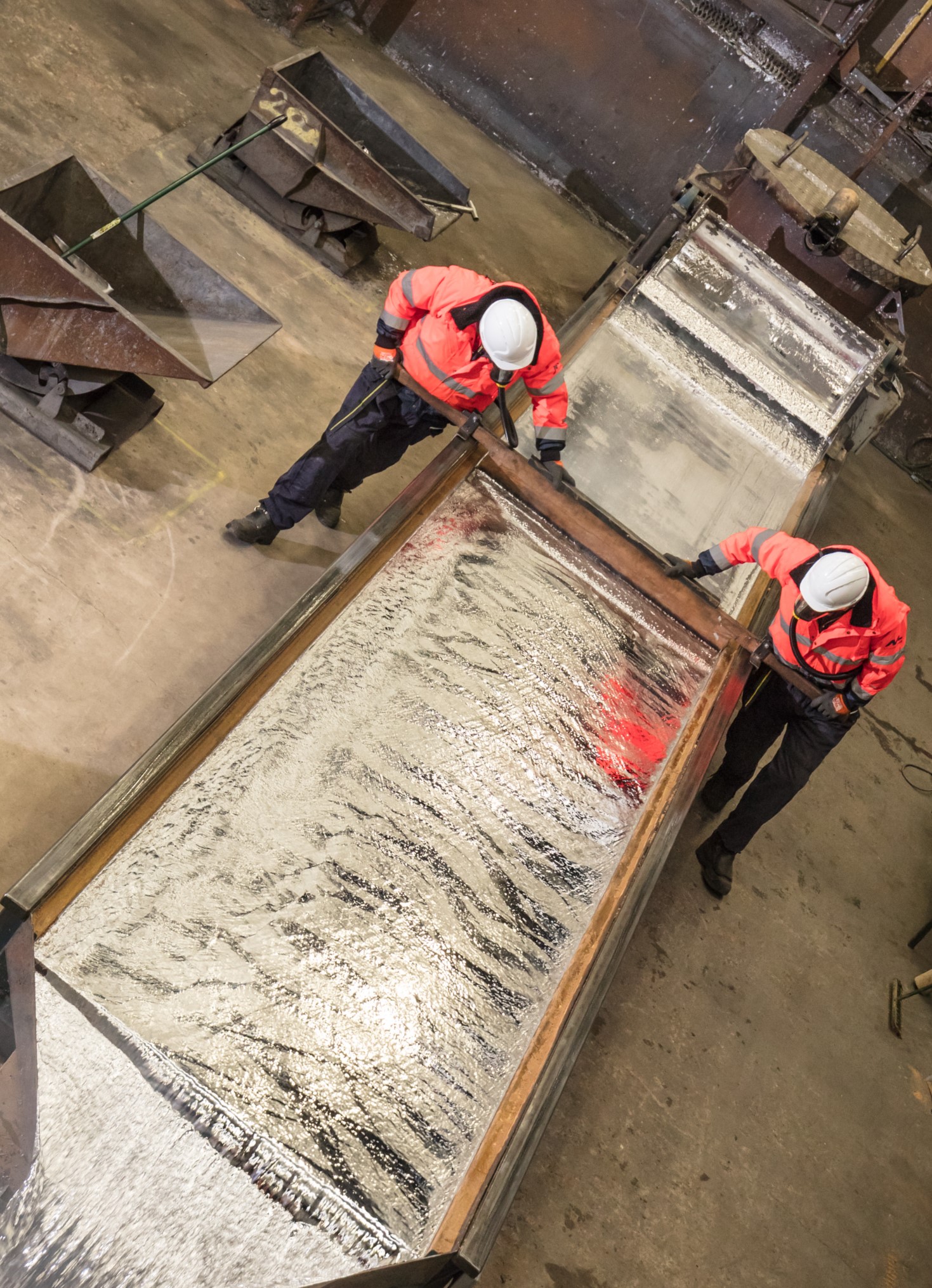 Leading British lead sheet manufacturer Midland Lead is set to announce a newly awarded 25-year guarantee on its sandcast lead from the Lead Contractors Association (LCA), at this year's Ecobuild.
The company will be on stand C129 to discuss the new guarantee throughout the event, running from 7-9 March at Excel London.
Thanks to the new guarantee, Midland Lead – the UK's only lead manufacturer to offer a complete range of lead sheet options, including sandcast, machine cast and rolled lead – is now able to offer a guarantee across all three of its lead sheet types.
Read more...
Sash windows can really make a home stand out from the exterior but if you don't take the proper steps to maintain them they can cause big problems. Over time, just like everything else, they can degrade and start to suffer in terms of functionality, performance, and style. If left for long enough, restoration shall no longer be possible and a replacement will be necessary.

As soon as you notice any problems developing, it's recommended you call someone to rectify the issue. David Humble excel at sash window restoration in Northumberland and understand exactly what is needed to preserve the windows and retain the property.

Read more...

The next closing date for ChurchCare Grants for the conservation of books and manuscripts is Monday 22 May 2017 and applications will be considered from anglican churches in England.

Historical books and manuscripts, when in the care of the parish, are eligible for grant aid. Modern printed books cannot be considered.

Read more...

Every year and sometimes bi-annually, grants are made available for churches and listed buildings. The funding is available for restoration and repair.

Your church may require funding for repair and restoration of such things as:

Read more...

A remarkable online experiment is offering a valuable insight into damp in old buildings – and an effective treatment for the problem.

Rising damp specialists Aquapol are in the process of monitoring the effectiveness of their system in a real building, in real time. With the co-operation of the owners of the building – a 200-year-old stone house in the British countryside – Aquapol have installed four sets of micro-sensors into the walls at a depth of 200mm. The sensors detect relative humidity, temperature and magnetic field.

Read more...

Rainclear pride themselves on offering the very best customer service and a wider choice of sizes, profiles and colours with Next Day delivery - so they have not only increased their stock ranges considerably over the past 12 months but have also, in response to requests, added a few useful accessories to the stylish and affordable Galvanised Steel Rainwater range, for example: -

Read more...

Newtech Southern was asked to submit a proposal for replacing the church video and audio system at the Church of the Good Shepherd in Surrey. After several meetings to ensure that the new system design was adequate to meet the needs of the church Newtech was awarded the contract to design, install and commission a new audio visual system.

Read more...

Blenheim Palace is a large iconic country house near Woodstock in Oxfordshire. It is home to the Duke of Marlborough and birthplace of Winston Churchill. As part of a large restoration project on the East Courtyard Tower, Mansfield based Time Assured was chosen to restore four large stone clock dials and a decorative gold coronet above the west dial.

Read more...

Yorkshire-based Bygone Times, who specialise in antique clock restoration and repairs, recently undertook a repair project at the Grade II listed St Wilfrid's Church in Scrooby, Northamptonshire.

Read more...

The problem of lead theft can be a huge source of distress and damage but there are alternatives. Over the long-term, metal roofing is the most cost effective - a typical metal roof can last over 100 years whereas other roofing materials need to be replaced, sometimes more than once, during that time.

Minimum maintenance

A properly installed copper, stainless steel or zinc roof is a once-and-once-only job, with little or no maintenance required. Copper and zinc gradually develop a durable patina, which reforms if damaged, while stainless steel is inherently resistant to corrosion. No chemicals are needed – the roof is resistant to decay and naturally fire proof.

Read more...

After the modernism that followed the war, no one expected we'd see hand-carved ornamentation in our architecture again, writes Master Carver Ian Agrell. Yet here it is. We're enjoying a resurgence in classical decoration, whether it's a restoration of a 400-year-old church, a brand-new chapel with a Gothic organ case, or a Louis XIV-style library for a billionaire's London penthouse.

Large architectural firms are increasingly winning projects requiring hand-carved woodwork. However, many of these companies—especially those more experienced in modern styles—know little about classical decoration or the ornamentation industry as a whole. They might not know that woodcarving workshops still exist.

Read more...

The Crompton & Shaw Memorial was commissioned by the Crompton War Memorial Committee in 1919 and the bronze statue was made to a design by Richard Reginald Goulden. It sits on a granite plinth and depicts a male figure protecting children from marauding creatures. Today the Memorial is Grade II Listed.

Heritage Project Contracts was appointed by Oldham Metropolitan Borough Council to undertake conservation work to the Memorial. It had been previously restored in the 1970's when the original dark patina had been removed by abrasive means during treatment. The previous work was beginning to fail with corrosion occurring to the bronze beneath.

Read more...

The Lead Sheet Association has been developing and running successful training and qualification initiatives for many years to help ensure that standards of leadwork are high across the construction industry.

As well as delivering courses at its Training Centre in East Peckham, Kent, the LSA has also been working in collaboration with the Lead Contractors' Association to set up the Leadworker Register.

Why create a Register?

One of the reasons the LSA felt the creation of the Leadworker Register was important was for many years it has been asked by a range of people to provide details of competent leadworkers. It felt the fairest way to do this was through a Register which is transparent and allows contractors, specifiers, architects and others in the construction industry to find the level of skills needed for the job in hand.

Read more...
<< Start < Prev 1 2 3 4 5 6 7 8 9

10

Next > End >>


Page 10 of 73