Latest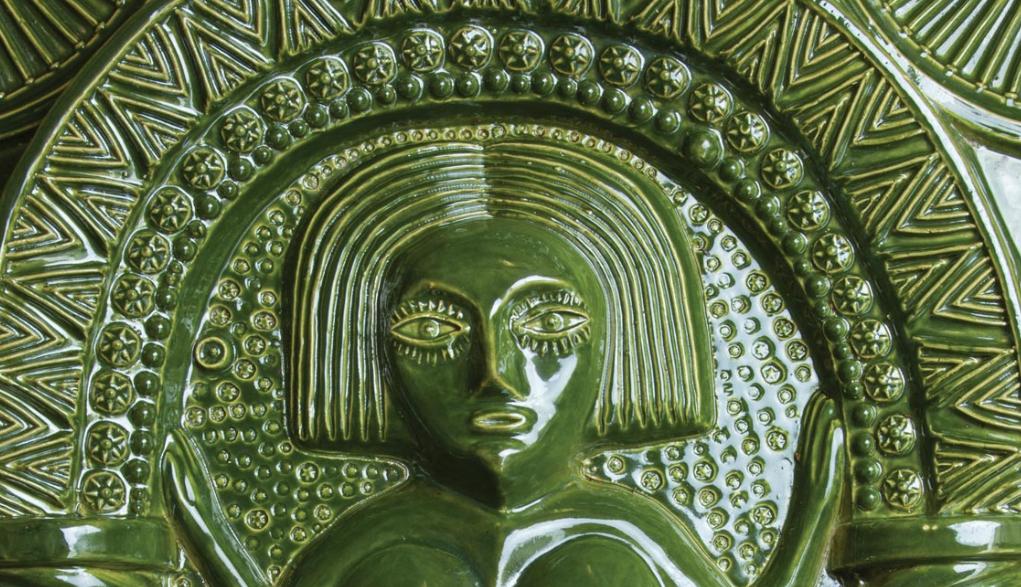 Darwen Terracotta offer a fascinating insight into their process - from site survey, to terracotta and faience production, through to delivery and logistics. The company has the specialist skills required to design, match and produce terracotta to the highest quality.
"Generations of dedicated artisans have passed on their knowledge and experience which enables us to continue providing the best quality and service to our customers. The manufacturing process has changed little over time, though we combine our skills and experience with the latest modelling, casting, drying and kiln firing technology.
Read more...
The restoration works at Eshton Hall which were carried out throughout 2017 have been short-listed for the RICS Awards 2018 – Yorkshire & Humber in the Building Conservation Category.

Grade II* Listed Eshton Hall has existed on these grounds in North Yorkshire for hundreds of years, possibly as far back as 1200's. Situated on the outskirts of Gargrave in North Yorkshire, the main hall was burnt to the ground in late 1500's with the new main building and its impressive tower built in early 1600's.

Read more...

Rainclear, the UK's leading stockist and online retailer of metal rainwater systems, are offering to help customers find a quality gutter installer for their build or renovation project.

They are already known for the offering customers extra by working out the 'flow calculation' based on the house design and location, recommending the required size of the guttering/downpipes for efficient management of the rainwater, creating a complete list of the rainwater system components illustrated on the architect's drawings - A 'take off' and providing a competitive quote.

Read more...

As part of the regeneration of Bristol's Wapping Wharf, Dorothea Restoration has now completed the conservation of the new gaol gates which stand at the southern end of the site. The Grade II listed Gatehouse is to form a new pedestrian path to lead into this interesting and vibrant site of new homes and businesses.

Read more...

Restoring the historic ceramic mosaic floor in the game larder at one of the UK's leading historic houses has been undertaken by National Federation of Terrazzo, Marble and Mosaic Specialists (NFTMMS) member JW Restoration.

According to Federation spokesperson Brian James, this exemplifies the quality of the skills and craftsmanship of NFTMMS members which can produce the most spectacular results.

Read more...

Details have been released of the programme for this year's ISCEx – the annual exhibition and networking event hosted by the Institute of Sound and Communication Engineers.

ISCEx 2018 will be held on 6-7 March at Coombe Abbey in Warwickshire and will provide excellent opportunities to learn, engage and discuss commercial audio solutions in an intimate, non-imposing environment.

Read more...

A leading Yorkshire brickmaker is currently helping to rebuild an historic two-mile estate wall near York.

The award-winning York Handmade Brick Company, based at Alne, near Easingwold, is restoring the iconic Allerton Park estate wall - 50 years after chairman David Armitage helped to repair the very same wall.

York Handmade is working with Keighley-based building contractor R N Wooler to deliver the project.

Read more...

After the modernism that followed the war, no one expected we'd see hand-carved ornamentation in our architecture again, writes Master Carver Ian Agrell. Yet here it is. We're enjoying a resurgence in classical decoration, whether it's a restoration of a 400-year-old church, a brand-new chapel with a Gothic organ case, or a Louis XIV-style library for a billionaire's London penthouse.

Large architectural firms are increasingly winning projects requiring hand-carved woodwork. However, many of these companies—especially those more experienced in modern styles—know little about classical decoration or the ornamentation industry as a whole. They might not know that woodcarving workshops still exist.

Read more...

The Church of the Sacred Heart, Caterham, Surrey contains a significant scheme of wall paintings by Joseph Aloyisius Pippet (1840-1903) executed for the Hardman Company between 1890 and 1892. Over the years they had become damaged by water ingress, movement of soluble salts, abrasive cleaning, modern varnish application and over-painting with impermeable paints.

Read more...

Newtech Southern was asked to submit a proposal for replacing the church video and audio system at the Church of the Good Shepherd in Surrey. After several meetings to ensure that the new system design was adequate to meet the needs of the church Newtech was awarded the contract to design, install and commission a new audio visual system.

Read more...

Based in Harrogate, Everingham Conservation provides a high-quality service for the conservation and restoration of fine art and decorative surfaces. David Everingham trained at the University of Northumbria, where he gained an MA in the conservation of fine art.

Read more...

Churchgoers at Littleover Methodist Church near Derby are hoping their new £1.9m base will become a hub of the community. The renovated church boasts a new sports hall, cafe, two function rooms, a prayer room and dedicated pre-school area - as well as a tank for rain water harvesting.

On top of all this it also has a linked sound and AV system so that services can be heard in rooms throughout the building.

Read more...

Turret clock and Harrison specialist, Chris McKay, last month worked alongside apprentices from clockmakers Smith of Derby to restore the James Harrison of Hull's clock which arrived at the company's Derby workshop on 22nd December.

The preliminary analysis of the clock marks the first step towards a restoration which will see the piece reinstalled at the Derby Silk Mill as part of their renovation to become the Museum of Making 2020.

Read more...
<< Start < Prev 1 2 3 4 5 6

7

8 9 10 Next > End >>


Page 7 of 79