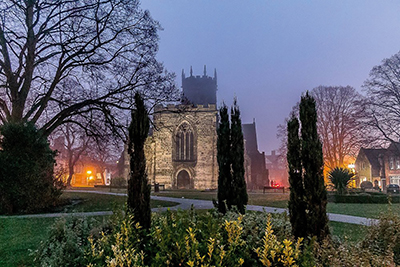 The average Anglican church is a tricky place to heat. This guidance from insurers Ecclesiastical provides advice on the safe and efficient use of various church heating systems.
Churches usually have large internal spaces, high ceilings and, putting the more modern churches to one side for the moment, the construction of its doors and leaded windows will make it difficult to insulate. A well-maintained heating system is important – which means conducting a number of checks throughout the year. Furthermore, from an insurance perspective, heating systems create several risks of their own, of which trustees need to be aware.
Annual inspections
Most churches will have a system powered by either mains gas or fuel oil, stored in an external tank. Both require an annual service by a suitably qualified engineer, which means they are registered with Gas Safe or, for oil systems, OFTEC. You will need to keep records of these inspections, They also provide an opportune moment to tidy up the boiler room and remove anything that might fuel a fire.

Frozen pipes
At Ecclesiastical, the most common problem we see with heating systems is water leaks. Pipes burst in cold weather as the water inside them freezes; when the ice thaws, water pours into the church damaging the fabric of the building as well as furnishings, books, carpets and electrical equipment. In order to prevent this, we recommend an annual inspection of the church's plumbing system by an engineer registered with the Institute of Plumbing and Heating Engineers.
All pipes should be lagged to protect against the cold and it's a sensible idea to find the building's stopcock and make sure other volunteers and trustees know its location, too. A frost stat is another good investment: this device will turn on the heating should the temperate drop too low, thus preventing pipes from freezing.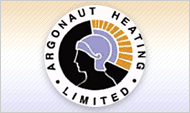 Carbon monoxide
During recent years, we've all become more aware of the potential for ill-maintained heating systems to produce fumes. Carbon monoxide is particularly dangerous as it is odourless. Installing a carbon monoxide detector is a simple way of managing this risk – they're quite common in homes and are relatively inexpensive. One is probably sufficient for most churches.
Portable gas heaters
Some churches supplement their heating with portable heaters powered by cylinders of liquid petroleum gas (LPG). These are not recommended as they pose a fire risk and, should a fire break out in the church, the emergency services will be wary of entering if they know there are LPG cylinders inside which could explode. There is also the risk of children or vandals entering the church and interfering with the cylinders. If your church does need to use them, think carefully about where you site them.
Oil heating
Finally, a word on external oil tanks. Under current legislation, anyone with an oil tank is required to have a drip tray or a bund – a protective wall or embankment – beneath the tank to capture any oil that leaks. The law also specifies how large these should be; if in doubt, speak to an engineer or contact our customers services team on 0345 7773322.
Apart from leaks, problems with church heating systems are few and far between. By ensuring annual checks are carried out and just being vigilant, you can ensure your church is not one of the unlucky few.
For further information visit www.ecclesiastical.com