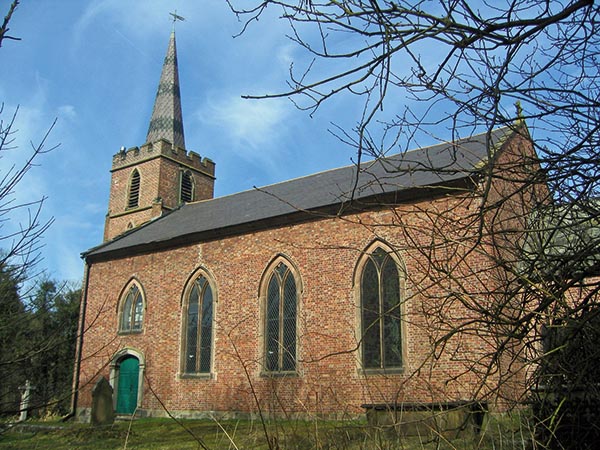 With news of the lifting of COVID restrictions in England and Scotland at least, churches are looking forward to returning to some kind of normality. It is still winter, however, and the church heating system will be shouldering its normal load – possibly after being on a frost-free setting for some time. It's time for some maintenance.
In some cases maintenance is a legal obligation, such as in the case of oil tanks. The regulations governing the storage of oil are the control of Pollution (Oil Storage) Regulations for England, Scotland and Wales respectively.
Stuart Mottram of church heating specialists Mellor and Mottram told us of one such maintenance visit to a church in Cheshire, St John the Baptist's in Chelford (pictured). The company carries out regular surveys and inspection visits even though the oil boiler, tank and flue liner were only recently replaced.
Oil is still a common fuel for church heating, even in these environmentally-conscious times. Stuart believes there is a possible renaissance coming in the use of oil thanks to modern, non-fossil fuels such as the HVO fuel being marketed by North West-based Crown Oil, which is already a greener alternative to diesel. Watch this space!
Among the green heating projects that Mellor and Mottram have already carried out are a number of ground and air source systems – in particular a ground source system at Denbigh Castle in Wales and an air source system in nearby Llanrhos.
• For further information call 0800 644 6240 or visit the website at www.mellorandmottram.com