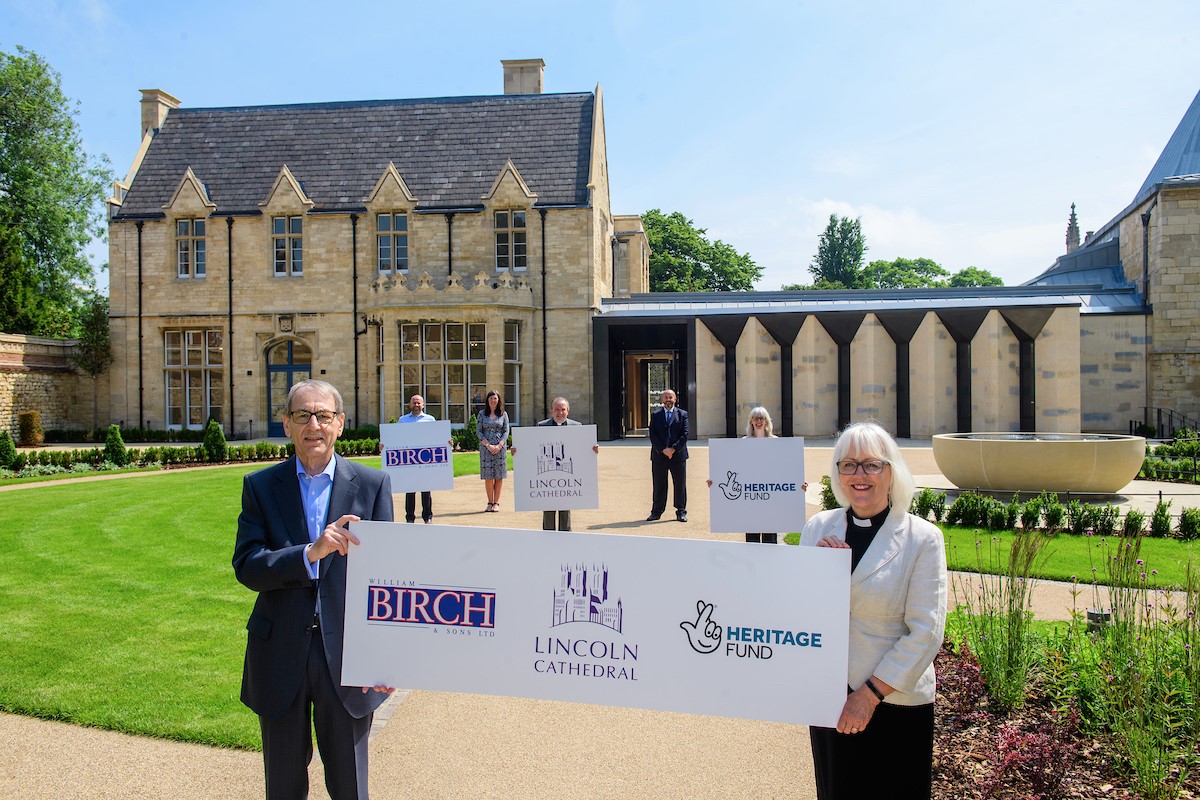 Another major phase of works to Lincoln Cathedral as part of the £16.5m Connected project, of which £12.4m is funded by The National Lottery, is now complete.
Since ground was broken back in October 2018 by building contractor William Birch & Sons, the Cathedral and the surrounding close have seen considerable conservation and renovation works taking place.
Read more: New state of the art visitor centre is a step closer for Lincoln Cathedral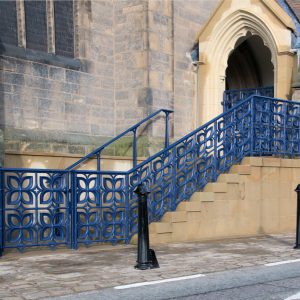 The YCCC is running a free series of 'Second Tuesday Talks'. These informal talks will be held via Zoom at 19:00 on the second Tuesday of each month, from July to September.
The talks will vary slightly in format, but each event will be around one hour long and provide ample time for audience questions. We hope that you will take the opportunity to hear these fascinating talks, and we welcome suggestions for future topics.
Read more: York Consortium for Conservation and Craftsmanship to hold 'Second Tuesday Talks'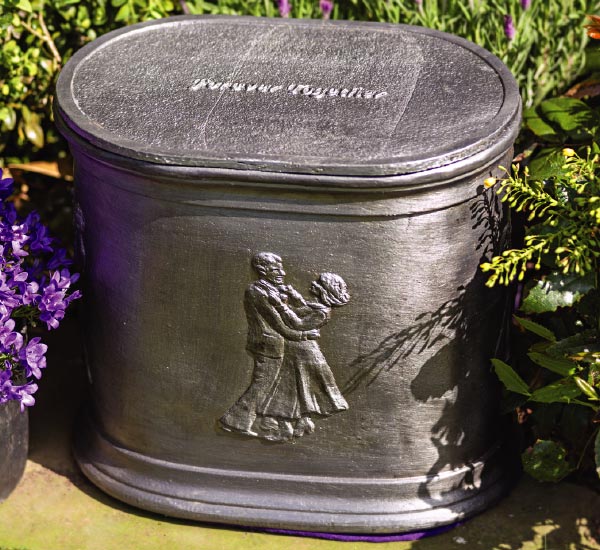 Forever together lead urns by Turners Memorial Leadwork are designed to capture lasting memories of your loved one's, displayed in attractive centre pieces fit for any home or garden that will last for a thousand years.
The lead urns have double compartments, so you and your partner can stay together and be cared for by your family and future generations as a lasting legacy of your life, with the peace of mind that you will be forever looked after and not forgotten.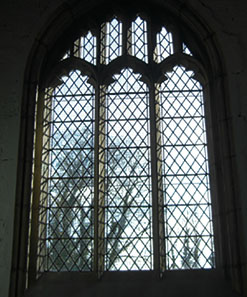 J Goodwin Stained Glass recently had the privilege of playing a small role in the restoration of the historically significant pipe organ of All Saints Church in Roos, Yorkshire.
The organ was built by Karl Christian Reiter of Hull in 1881, and is one of only two known to survive in an unmodified condition. The masonary repairs and timber work were carried out by F Kemp & Son of Skirlaugh, the organ was expertly restored and rebuilt by Harrogate-based Peter Wood & Son, and the front pipes were beautifully reinstated to their original design using colour matched paint by John McWilliams, the church warden.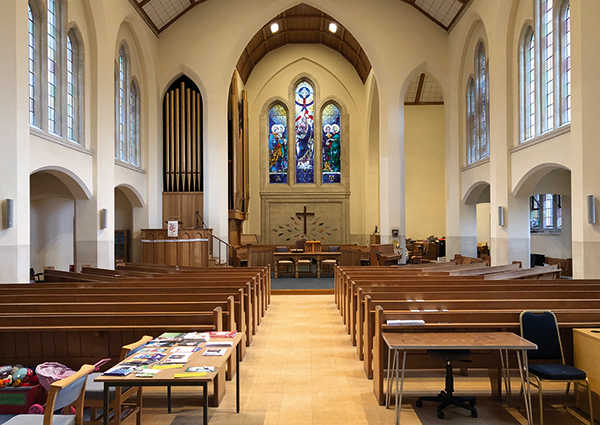 Modern audio solutions often mean function over form – where cutting edge audio quality and distribution may not sit happily in the aesthetic surroundings of a traditional church. This is precisely the challenge mounted and overcome by Creative Audio-Visual Solutions (CAVS) in their equipment selection and overall system design – providing the latest technology whilst respecting the décor of, in most cases, grade-listed buildings.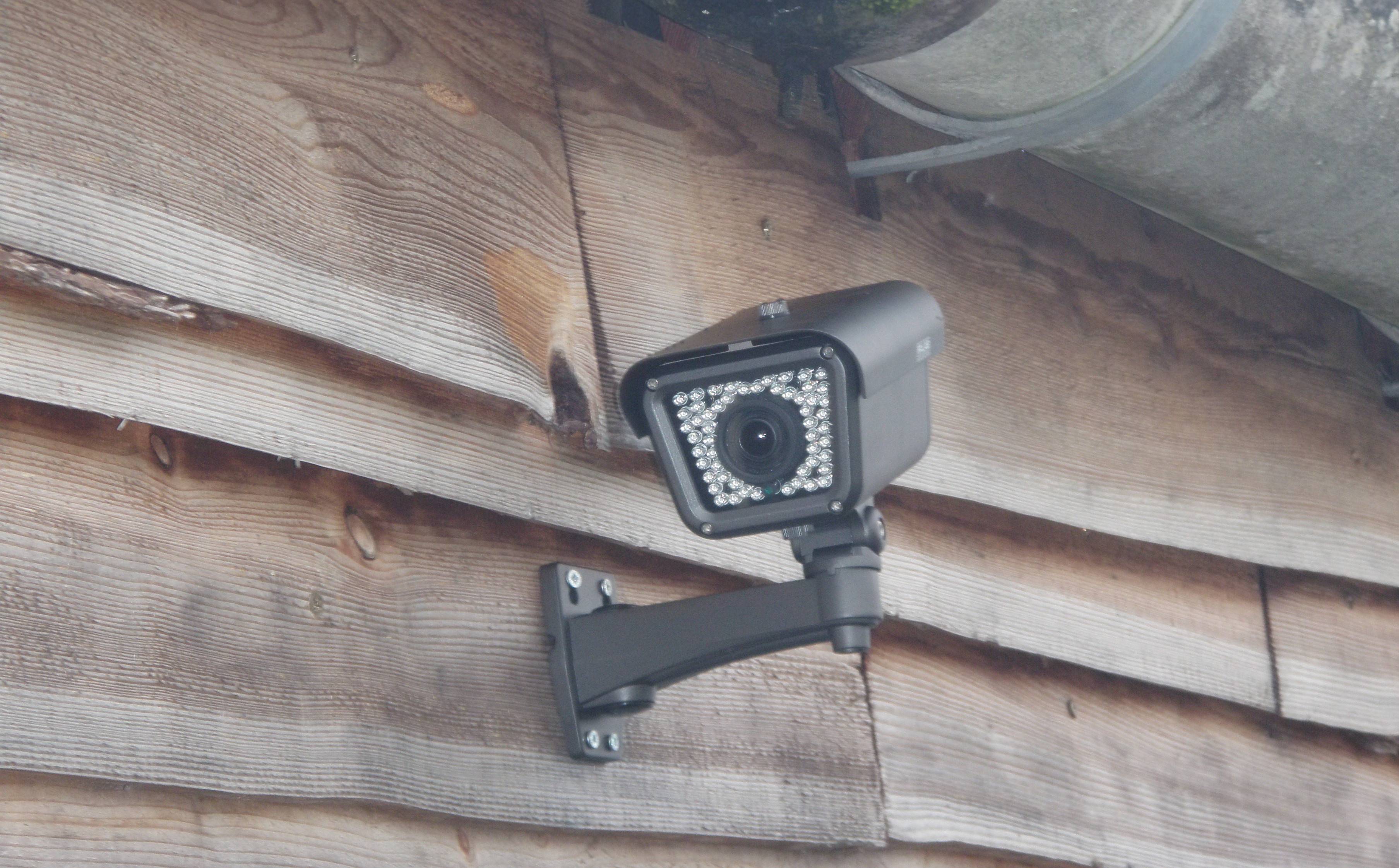 Towards the end of 2016, following several years of steady decline, the price of metal, and in particular lead and copper, showed an upturn. This meant that protected heritage sites and buildings were placed at an increased risk of metal theft.
In response the Home Office announced it would be reviewing the Scrap Metal Dealers Act 2013, which it duly carried out, with contributions from UK Policing, The Heritage Alliance, and British Metals Recycling Association among others.
The Califat boiler in Swannington, Leicestershire, gets its name from its association with the Califat Colliery, also known as Coleorton No 2 colliery. It sits in the Califat Spinney to the north of the village and is of national significance. The boiler is a rare survivor of the first type of commercially successful steam engine, the Newcomen atmospheric engine. Only six are currently known to survive.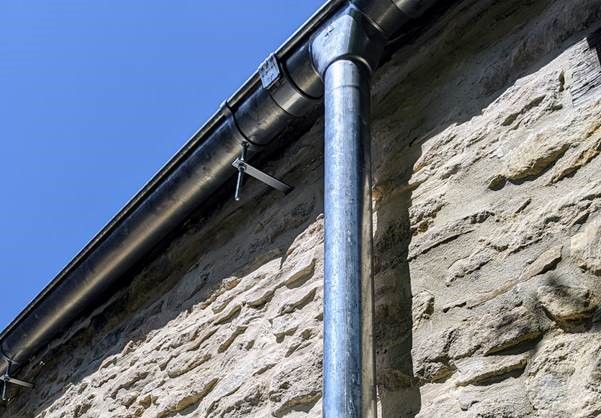 Rainclear Systems, the UK's leading stockist and online retailer of metal rainwater systems, has once again responded to the demand for its Natural Zinc Rainwater System by adding it to the huge ranges it stocks in its two warehouses in Swindon, for next day delivery to mainland UK addresses.
The Natural Zinc was only added to website, originally with a 15day leadtime, in April. The response has been such a success that they recognised the value to customer of having a shorter leadtime and so will begin stocking the range, in 115mm half-round profile gutter and 80mm diameter round downpipe, from the 5th July 2020.
Read more: Natural Zinc – now in stock – for next day delivery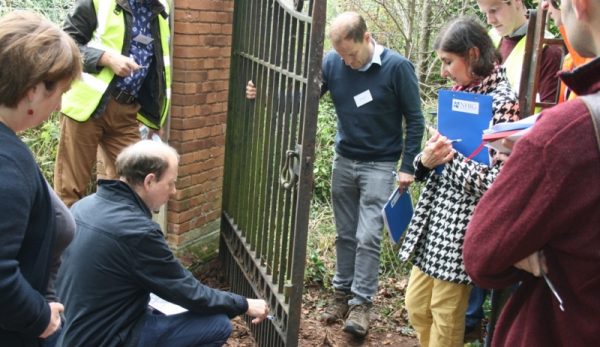 Not to be deterred by COVID-19 in their quest to bring you the benefit of their expertise, on June 3 National Heritage Ironwork Group (NHIG) are holding a new webinar on assessing the condition of heritage ironwork.
Read more: Webinar on assessing the condition of heritage ironwork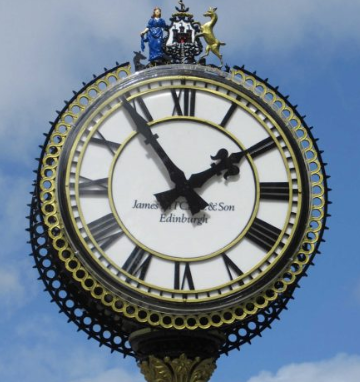 To coincide with shops, towns and cities re-opening, Smith of Derby are offering communities a free guide (Restarting Mechanical Tower Clocks) to help start the thousands of local mechanical public clocks, up and down the country, which may have stopped or purposefully stopped for safety reasons, during lock-down.
Over the last few months many mechanical clocks in our communities have stopped due to restrictions preventing regular clock windings and the BST time change taking place. As we look forward to our communities return to a new normal, a working public clock will be an important sign of wellbeing to everyone.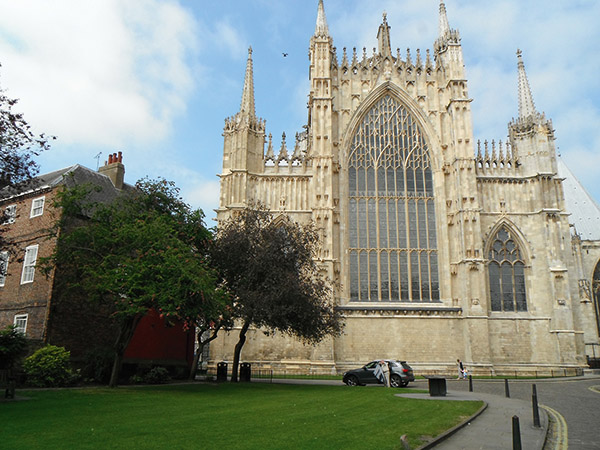 The photographs in this article illustrate two 'messages' regarding the virtues of planting trees alongside heritage buildings. They are taken from a project recently carried out at York Minster by arboricultural and landscape consultants Barnes and Associates. It involved a tree survey, a health and safety assessment, an assessment of replanting opportunities and a management plan.
The photograph on the left demonstrates how the planting of small, out-of-proportion trees may distract from the magnificent structure of the Minster. They provide habitat, cooling and water retention – but are they the right trees in the right place?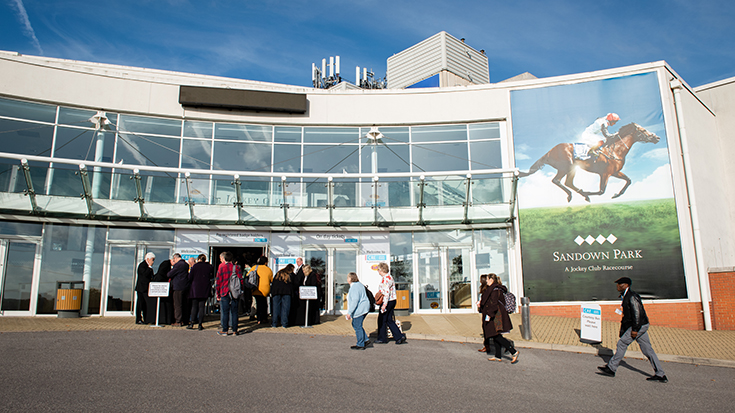 With large-scale indoor events unlikely to be permitted in the autumn, CRE National at Sandown Park, Esher has been postponed for 12 months – until 12-14 October 2021.
'Though October is still four months away, we thought it best to make this difficult decision sooner than later,' said event director Brett Pitchfork. 'Even if Government restrictions are lifted, we doubt enough people will feel confident about attending an event of this kind in the autumn. We have taken the decision with a heavy heart but feel it is the responsible thing to do and appreciate the thoughts and prayers of our visitors and exhibitors as we plot our way through these difficult times.'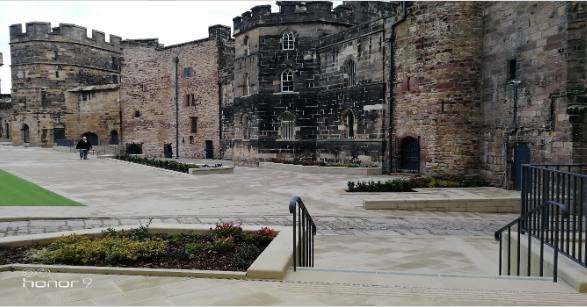 Lancaster Castle, often known as John O' Gaunt's Castle is one of the most historically fascinating surviving buildings in the country. Its beginnings date back to Roman times when, from its commanding position on the hill overlooking the town of Lancaster and the River Lune, it stood as a bastion against the marauding forces of the ancient Picts and Scots tribes.
Read more: James Stone Masonry transform courtyard at Lancaster Castle