War Memorials Trust works to protect and conserve war memorials in the UK. The charity provides free advice to anyone as well as running grant schemes to support repair and conservation projects. You can find a range of resources on the website http://www.warmemorials.org/ to help you engage with our unique war memorial heritage. The Trust is a charity so if you support our work please consider making a donation.
Get involved with War Memorials Online to upload photos, check location, contribute condition information and add links for your local war memorial.
Grants
War Memorials Trust grants support repair and conservation works undertaken following best conservation practice. Almost all war memorials are eligible for support and custodians/owners can find information about eligibility and processes in this section of the website.
Anyone interested in applying for a grant should read the Apply for a grant section carefully to help understand if their project is eligible and what information needs to be provided to start a grant application.
Just because a project is eligible for funding does not mean the Trust will be able to make a grant. As a charity the Trust must raise funds in order to make grants so the level of grant-making will depend on donations received. Priority is given to those memorials in greatest need and the charity will be able to deal with your enquiry more quickly if your war memorial is has an up-to-date condition provided and photographs on War Memorials Online.
Decisions will depend on the amount of funding available and the grant scheme for which your project is eligible.
Help
Advice, helpsheets and FAQs are available in the WMT website help section
DONATIONS
Finally Donations are very important source of income for the charity War Memorials Trust relies entirely on voluntary donations to protect and conserve the UK's war memorial heritage.You can find out more at http://www.warmemorials.org/donate/
Historic England, a major funder for memorials, defines a war memorial as 'any physical object created, erected or installed to commemorate those involved in or affected by a conflict or war'. So it can be anything from a sculptor to a stained glass window.
We are now adding some interesting case study examples of war memorials to give our church and heritage readers inspiration.
Stone cleaning experts offer advice on care of memorials
Independent Memorial Inspection (IMI) offer the service of cleaning and conserving war memorials using only methods approved by War Memorials Trust and English Heritage. They work in tandem and liaise with In Memoriam 2014 enduring the safety of our nation's war memorials as well as with The United Kingdom National Inventory of War Memorials who keep an up to date record of all the war memorials nationally. A number of the company's clients have undertaken the operations with grants for the works which IMI carry out to the high standards required for the grants.
Click here to read the full story.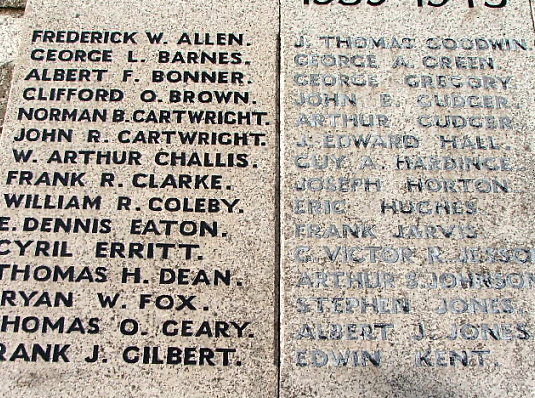 Desert memorial merits its place on shortlist
It is unusual for the shortlist of the Roofing Awards to contain an overseas project, but the inclusion of the El Alamein War Cemetery in the Reinforced Bitumen Membranes category of the 2020 Awards was an honourable exception. The reroofing project was carried out by The Complete Roofing Company (TCRC) and will be carried over to the combined 2020/21 awards with the other shortlisted entries.
Click here to read the full story.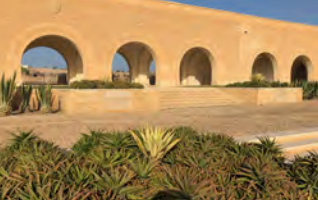 Families praise poignant memorial sculpture by Derbyshire craftsmen
All Steel Fabrications, a Derbyshire company that builds steel sculptures, has been praised for a 'deeply moving' memorial built to mark the centenary of one of Britain's worst wartime civilian disasters.

The explosion in July 1918, at the National Shell Filling Factory in Chilwell, Nottinghamshire claimed 134 lives. The remains of the victims rest in the graveyard of St Mary's in Attenborough and the church wanted to pay tribute to the courage of those who worked at the factory by commissioning a new memorial.
Click here for further information.