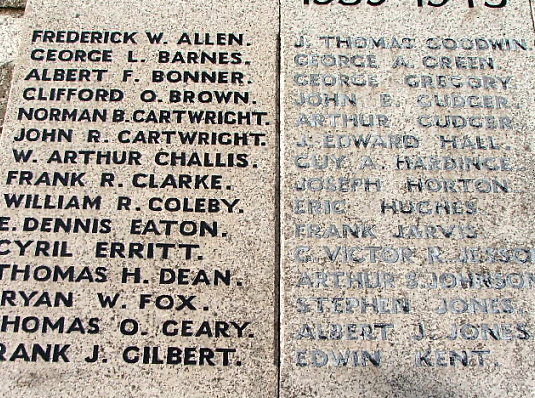 Independent Memorial Inspection (IMI) offer the service of cleaning and conserving war memorials using only methods approved by War Memorials Trust and English Heritage. They work in tandem and liaise with In Memoriam 2014 enduring the safety of our nation's war memorials as well as with The United Kingdom National Inventory of War Memorials who keep an up to date record of all the war memorials nationally. A number of the company's clients have undertaken the operations with grants for the works which IMI carry out to the high standards required for the grants.
IMI use two main cleaning methods for stone, both are approved by English Heritage and War Memorials Trust.

Steam Cleaning – DOFF/Super Heated Water
This method uses super heated water to a temperature of 150 degrees celsius, at very low pressure. The system used low volume of water ensuring the area is dryer than other cleaning methods.
The detritus is removed by the action of the steam and then washed off by the condensating water, leaving the surface clean – with NO damage.
Torc/Jos System
This system uses low pressure, high volume air with inert safe abrasive powder and water, this system is extremely efficient in removing paints, carbon deposits and other hard detritus from surfaces. The system uses a swirling action that no damage to the stone surface.

Both the above methods are CHEMICAL FREE, additional information can be given upon request
Find out more about care, cleaning and restoration of your memorials at http://www.imi-cenotaph.co.uk/