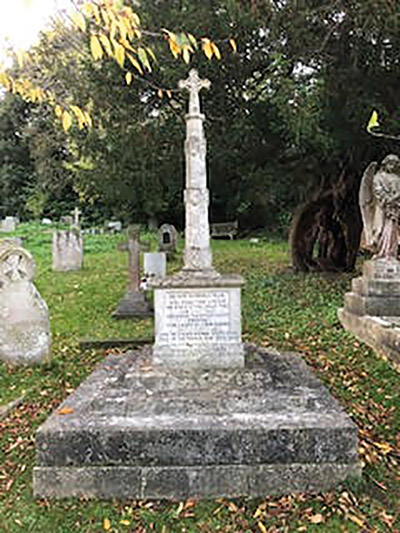 The work of cleaning and restoring the country's war memorials has carried on throughout the past year, despite the restrictions of the pandemic. Hertfordshire-based P&S Property Management have carried out a number of cleaning projects, including that of the memorial at Shorne in Kent (pictured right and below), at the Church of St Peter and St Paul in the village.
P&S were asked to provide a quotation in early November for a deep clean: the memorial had not been cleaned since 2010. The clean was carried out on 24 March and revealed further work that needs to be carried out.
Director Henry Perales explained: "After a deep clean we usually expose any necessary repairs like re-grouting or repainting the letters. We met with the client and pointed out the exposed problems and will arrange for a quotation so the repairs can be carried out."

The company also completed the clean back in October of the Croxley Green War Memorial in Hertfordshire (below), in preparation for Remembrance Sunday commemorations. They have subsequently provided a quote for the repainting of the lettering.

Similarly, the cleaning of the memorial at Hockley Heath, Solihull, in early November exposed the need to have the letters repainted.
For further information visit www.pandsproperty.co.uk