There are a number of professions that can help you plan and carry out work to an old building. Going it alone without the help of experienced and qualified professionals in order to save money often proves to be a false economy. It's worth thinking about what help will benefit your project early on.
What professional help do you need?
The advantages of using professionals
Preparing for the work to start
Whoever you decide to employ it's important to choose someone who has the knowledge and experience necessary to work on older buildings. They also need to be aware of the problems and pitfalls to expect. Many building professionals are trained and experienced only in modern building methods. Lacking the relevant experience with older buildings they're less able to identify the causes of problems or to specify appropriate and cost effective repairs to older buildings.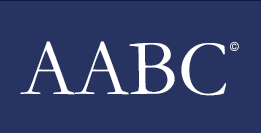 AABC: The Register of Architects Accredited in Building Conservation - benefitting clients and the structures they are responsible for

In recent years the Climate Crisis has been throwing new light on the benefits of refurbishing historic buildings. Extending the life of a historic building offers benefits over new construction in terms of embodied energy and waste. The thoughtful upgrade of a historic building by a competent architect can also reduce operational energy costs, a fact that clients and building users are increasingly aware of. However, in the hands of an architect inexperienced in working with sensitive historic buildings there is also the danger that inappropriate or damaging interventions may be made, putting clients and the structures they are responsible for at risk. It stands to reason that now, more than ever, the accreditation of Architects in Building Conservation plays an important part in linking clients with suitably skilled architects.

Click here for the full story
Working with older buildings calls for a particular set of skills and expertise. Professionals use conservation accreditation and certification schemes to demonstrate their competence. These will be useful for finding professionals to help you as the professionals registered in these schemes have demonstrated their competence by submitting evidence of their knowledge skills and experience you can search the registers to find professionals with the skills you need.
Depending on the size, complexity and nature of the particular building project you may consider using architects. The term 'architect' is a protected title in the UK. Only those who are registered with the Architects Registration Board can call themselves an 'architect'. Practitioners who adopt similar titles such as 'architectural designer' do not have the professional qualifications needed to be an architect.
Architects are trained in design and those who specialise in old buildings can bring their expertise to the design of refurbishments alterations and extensions as well as designing new buildings in historic areas.
There are more than 30,000 architects registered in the UK but only a small proportion specialise in the repair of old buildings. Those who do may apply for conservation accreditation through the Register of Architects Accredited in Building Conservation (AABC), the Royal Institute of British Architects (RIBA), Royal Incorporation of Architects in Scotland (RIAS) or Royal Institute of Architects Ireland (RIAI).
Chartered building surveyors (MRICS or FRICS ) have a similar role to the architect in relation to repairing and maintaining existing buildings but are generally not trained as designers. Chartered building surveyors and chartered quantity surveyors can apply to the Royal Institute of Chartered Surveyors (RICS) Building Conservation Accreditation Scheme.
The Chartered Institute for Building (CIOB) Conservation Certification scheme has routes for building and quantity surveyors. From their register it's also possible to find a range of other roles with conservation certification including works supervisors/site managers, design coordinators/managers, project/construction managers, facilities/estates managers, chartered quantity surveyors.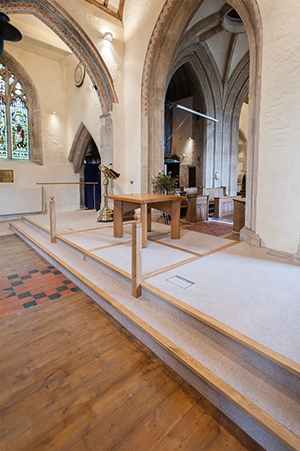 Sensitive adaptation maintains the beauty of Grade One medieval treasure

A beautiful piece of precious history, such as a church building, is so much better when it can be used today. Its colours and textures can be felt, evoking a sense of history so much richer than just walking through it as a monument.

Click here for the full story
For a larger project consider hiring a chartered quantity surveyor (MRICS or FRICS) with conservation expertise demonstrated by accreditation or certification. A quantity surveyor can estimate the cost of building work, obtain tenders and deal with the financial control of building work and contractual issues. Conservation professionals are specialists in heritage matters who help you manage, care for, conserve and improve your home. Their particular concern is to ensure that any work respects heritage values, historic features and specialist construction techniques.
Conservation professionals might come from a wide variety of disciplines such as archaeology, town planning specialist research and investigations project managers. They can be accredited as full members of the Institute of Historic Building Conservation and have the letters IHBC after their name.
You can find a range of conservation professionals and contractors using the IHBC's Historic Environment Service Providers Recognition (HESPR) web list of businesses while the organisation's national office can guide you towards the relevant accredited members.
Chartered architectural technologists (MCIAT) are concerned primarily with the sound technical performance of buildings. They are specialists in building design and construction and can initiate and complete a building project from conception through to final certification.
Those who specialise in conservation may apply to the Chartered Institute of Architectural Technologists to become an accredited conservationist.
Structural problems are usually best assessed by a structural engineer. Again it's best to find an engineer who is experienced with old buildings. The Institution of Structural Engineers (IStrucE) and the Institution of Civil Engineers (ICE) hold a list of engineers accredited in building conservation (Conservation Accreditation Register of Engineers - CARE). Structural engineers can help with examining the condition and defects of the existing structure.
Building services engineers, also known as mechanical and electrical services engineers, can provide advice and design on a range of systems including internal and external lighting heating ventilation public health drainage electrical distribution fire alarm and security systems. Again it's important to employ suitably qualified professionals on larger more complex historic building projects. Suitable engineers are likely to be chartered members or fellows of the Chartered Institution of Building Services Engineers (CIBSE and FCIBSE) or The Institution of Engineering and Technology (IET).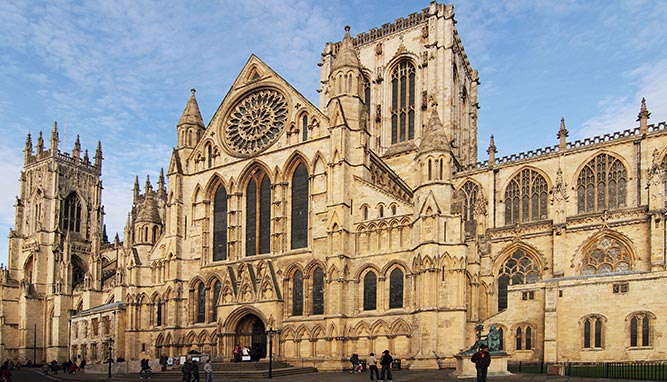 York Minster revealed

The Morton Partnership were engineers for the refurbishment and enhancements to the Minster, including works to the Undercroft, Chapter House yard building and the approach to the South Transept and the repair of the Great East Window and East Front. In addition, further projects included assessment of the Aculn Library, fire damage at the Stoneyard and several other properties owned by the Dean and Chapter, as well as the setting up of a 'watch survey' for the Minster.

Click here for the full story
For simpler projects, as with listed domestic-sized properties, it may instead be possible to use a quality contractor or local tradesman. It's still important that the chosen contractor is experienced in working on older buildings and is a registered member of a recognised trade body such as the National Inspection Council for Electrical Installation Contracting (NICEIC), The Gas Safe Register (the register replaced CORGI registration in 2009 and is the official list of gas engineers who are qualified to work legally on gas appliances), ELECSA (a competent person scheme for contractors working with electrical, renewable technology or fire alarm installations), The Electrical Contractor Association (ECA - note ELECSA is part of the ECA), The Chartered Institute of Plumbing and Heating Engineering (CIPHE), Building Engineering Services Association (BESA). For electrical works within a domestic dwelling it's also important that the electrician is Part P registered. (Part P of the Building Regulations came into force in January 2005 to ensure that all electrical work carried out within a dwelling is carried out safely by a qualified electrician and that building control is notified of this work).
Conservators are experts in the conservation, repair and preservation of materials and objects such as wall paintings, statues and stained glass. They can also carry out surveys of historic materials and objects and make recommendations for their repair. The Institute of Conservation's Conservation Register lists conservators with specific skills.
It's worth spending just as much time choosing a builder as a professional adviser. If you have appointed an architect or surveyor they should help find a suitable builder for you. If you're not employing a professional adviser for the works it's important to find a builder with experience and knowledge of old buildings. Ask around, check references, go and look at other jobs that the builder has completed. The Federation of Master Builders and National Federation of Builders offer searchable registers.
If you're seeking advice from a builder on what work is needed be aware that they have a vested interest in how much work there is to do. If you think a builder may be proposing unnecessary work you should seek independent professional advice.
Many elements of old buildings are quite fragile. When considering a repair they'll require specialist expertise rather than the skills of a general builder. This kind of work could include the cleaning of brickwork or stonework, paint-colour analysis or the installation of special services. So ask for examples of their experience with older buildings and take up references. Ask about their training and qualifications. For example trades people can gain the Heritage Skills CSCS card while works supervisors and site managers can gain CIOB Conservation Certification.
There are now a wide range of specialist suppliers who can supply traditional building materials. These can include lime products, special bricks, historic paint colours and mixes and many other useful materials. These suppliers can also give advice on how the materials should be used.
Courtesy of Historic England