Ecclesiastical and Heritage World
Heritage Project Contracts

Harlescott Industrial Estate
Contact Person:
Will Jones
Occupation:
Heritage Project Contractors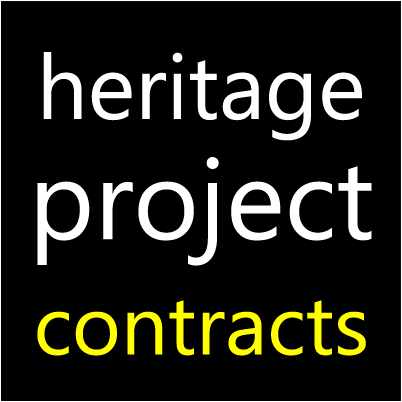 Heritage Project Contracts (HPC) is an accredited conservation company that works within the construction arena. HPC is able to assist construction companies to fulfil any obligations imposed by local authorities relating to listed building consents and planning restrictions tied into works on historic buildings and structures.
HPC has been involved in a number of projects involving the restoration of historic buildings and their conversion to new, and often innovative, uses. We pride ourselves on being able to establish and build very good working relationships with construction companies of varying sizes, such that HPC will be approached about future projects at an early stage. This often takes the heritage pressures off contractors, as HPC can undertake a full service of developing conservation and restoration proposals, liaising with heritage organisations and implementing the works on site, thus ensuring that heritage elements do not become obstacles in the contractor's path.
Conservation

The conservation of historic materials is a key service offered by Heritage Project Contracts. The company works in partnership with a number of PACR Accredited conservators and its employees are skilled in a wide range of traditional craft skills.
HPC is not only experienced in the application of practical conservation treatment techniques, but is also able to carry out condition assessments, prepare treatment specifications and provide guidance on costings. This allows a client to fully understand their objects' requirements and the likely costs. HPC is pleased to be able to work with museums and galleries across the UK helping to care for the collections in their care.