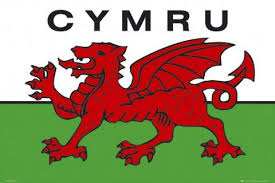 There may be occasions when you need help to maintain your building. Cadw, the Welsh Government's historic environment service works for an accessible and well-protected historic environment for Wales, but is unable to recommend contractors - so here are a few simple tips to help you choose the right professional advisor, builder or craftsperson.
Heritage Counts Wales 2018–19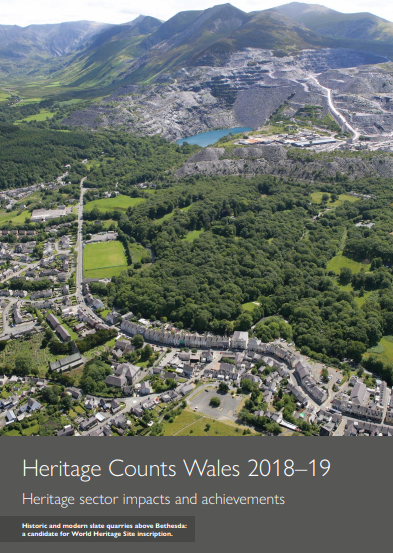 This annual report has been produced by the government-funded, charitable, voluntary and private-sector organisations that make up the membership of the Historic Environment Group for Wales (HEG). Together we work to sustain and enhance the precious and irreplaceable historic buildings, landscapes and monuments that serve as important reference points for understanding the history and culture of Wales and that inspire and shape our sense of nationhood. In doing this, the heritage sector supports thousands of jobs and attracts valuable tourist income; our regeneration work helps to build resilient communities, and our community engagement activity supports learning and contributes to the nation's health and well-being.

Click here to find out more.
Architects and building surveyors
Not all architects and surveyors are used to working with historic buildings and traditional building techniques, so choose someone who has the necessary skills, knowledge and experience and ideally, has had specialist training in building conservation.
They should also belong to an appropriate professional body, such as the Royal Institute of British Architects (RIBA) or the Royal Institution of Chartered Surveyors (RICS). Many professional advisors who regularly work with historic buildings are also members of the Institute of Historic Building Conservation (IHBC).
Ideally, you may want to ask the person to show details of past projects that are similar to yours as well as testimonials from the property's owners.
As well as carrying out maintenance inspections on your behalf, an architect or building surveyor will be able to advise you on what needs to be done and how. If necessary, he or she can prepare a specification, seek competitive quotes from suitable builders and oversee the project to ensure that it is carried out to an appropriate standard.
Although you will be charged a fee for this work, appointing a professional advisor for anything more than minor repairs may save you money in the long run by ensuring that only necessary work is carried out, that it is properly completed and that you are charged a fair price.
If you have difficulty finding a conservation architect or surveyor, the professional bodies should be able to advise you on suitable people working in your area.
Structural engineers
If you have identified a problem that may affect the structural integrity of your building, such as movement in a wall or roof structure, you may need to seek advice from a structural engineer.
In most cases, your architect or surveyor will be able to recommend someone with suitable conservation experience.
You can find a selection of specialists in your area in our online directory.
Builders and craftspeople
Unfortunately, most builders lack experience of working with traditional building materials and techniques, and modern methods are not usually suitable for historic buildings. Indeed, the introduction of inappropriate materials can cause far more damage and be far more costly to put right than the original problem that they were intended to remedy.
It is therefore essential that you choose a builder or craftsperson with the appropriate skills and knowledge for the job in hand. It is also essential to find someone who understands the principles of building conservation and will only do what is necessary. Windows, for example, should be repaired whenever possible, rather than replaced. Traditional materials such as lime and stone should be used and generally you should choose a contractor who uses traditional building methods as a rule of thumb and has the proven expertise and skills for the sector.
Try to choose a contractor whose work you have seen examples of. Ideally, the builder or craftsperson should be able to provide evidence of his or her ability to carry out the work required with case studies and testimonials.

A selection of leadwork at its best from Ken Davies of North Wales LCA member Furlong And Davies. Left to right: Code 6 lead chutes installed on a Grade 1-listed church in Wales; detailed eyebrow dormer window with decorative lead moulding facia installed on a private dwelling in North Wales; dormer window covering with lead facia and barge board installed on a private dwelling in Cheshire; Code 7 sand cast rainwater pipe offset detail, installed on a private dwelling in Cheshire. Find out more at www.furlonganddavies.co.uk
Some examples of work carried out by heritage professionals can be found with this article.
A selection of skilled and experienced Wales based heritage professionals can be found by skill and area of Wales in our online directory to be found at the top right hand side of our Home Page - just look for the Welsh symbol.