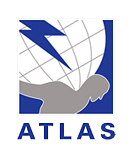 Lightning protection is widely used within the corporate sector but many churches and heritage buildings are unaware of the need for specialist lightning protection.
With over 300,000 lightning strikes in the UK each year, your building could be at risk of extensive damage and a large repair bill if there is not an adequate inspection and maintenance programme in place.
What is Lightning Protection?
A lightning protection system is used to divert the lightning's current away from a building, straight to the earth, thereby protecting the building from full-scale damage and ensuring the continued functioning of equipment and the safety of the people inside.
Heritage and ecclesiastical buildings can benefit significantly from the services of experienced lightning protection professionals in reducing the damage which would occur to a building if it were hit by a lightning strike. This is particularly important for heritage buildings where the cost of repairing or re-building could be significantly increased by the types of repairs which would need to take place.
The myth that 'lightning never strikes twice' will not provide heritage buildings with the protection they need, as many buildings are struck by lightning on numerous occasions during their lifetime. For many heritage and ecclesiastical buildings, the cost of having no protection in place in the event of a lightning strike will far outstrip the cost of installing a system in the first place which provides for the long-term safety and security of your building.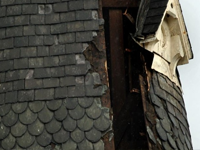 Choosing a Lightning Protection Professional to Test your System
An alarming trend is emerging with facilities management companies providing limited training to their own employees and then using them to test the lightning protection systems on the buildings that they manage. This is a high risk strategy as these employees will often have limited experience of testing procedures and no practical knowledge on the design and installation aspects of the system.
The consequences of inadequate lightning protection can be serious and only qualified Specialist Contractors have the knowledge and skills to test and inspect the system properly and prepare an accurate report identifying any non-compliance issues.
To ensure you secure the services of an experienced Specialist Contractor such as those within membership of the Association of Technical Lightning and Access Specialists (ATLAS), you should use the following checklist:

• ATLAS logo
ATLAS is the recognised trade association for lightning protection professionals which has strict criteria for membership covering financial stability, health and safety, insurances, technical standards and training. Look for the ATLAS logo, which is a badge of quality demonstrating the skills and experience of the Specialist Contractor.
• Qualifications
Check that the employees of your proposed Specialist Contractor have formal lightning protection qualifications, such as NVQ Level 2 for Lightning Conductor Engineers. A Specialist Contractor should also regularly update their employees' knowledge through training and development.
• Current Standards
Any new system which your Specialist Contractor installs should conform to BS EN 62305, the recognised British Standard for the for the design, installation and testing of lightning protection systems, with component parts complying with BS EN 50164. Your Specialist Contractor should demonstrate a thorough understanding of the Standard and have received training and gained an accreditation in its implementation.
• Reputation
Look for Specialist Contractors with an established track record within the industry. Don't be afraid to ask for references from previous clients and follow these up directly to check the credentials of your proposed Specialist Contractor.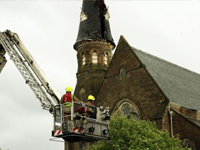 • A full design, installation and maintenance package
Experienced Specialist Contractors will be able to discuss the various options available to you and the on-going costs relating to maintenance. They should provide you with a comprehensive outline of the work which will take place at your site, including continuity testing to ensure the system is electrically sound, earth resistance testing using the appropriate method for the design of the system, and the identification of surge protection requirements and solutions. The Specialist Contractor should state the compliance of the system on their certification; if it states "tested in line with", you may not be receiving the full technical reporting required.
• Maintenance
Experienced Specialist Contractors will set a regular inspection and maintenance cycle to ensure the continued safety of the building in changing conditions. Look for a Specialist Contractor which recommends an 11-monthly test cycle and provides on-going advice and support.
By using an ATLAS member, you can be confident that you are working with a competent and reputable Specialist Contractor that has access to up to date information and support from a well-established trade association.
All members of ATLAS also belong to the Steeplejack and Lightning Protection Training Group (SLPTG). Both ATLAS and the SLPTG are committed to raising standards within the industry and have recently developed the new NVQ Level 3 Inspect and Test. The qualification, which will be available later this year, will provide clients with an additional measure to check the skills and experience of their Specialist Contractor.
ATLAS has over 40 experienced lightning protection companies based throughout the UK and Ireland, who will ensure the most appropriate and cost effective lightning protection solution to Inspect and Protect your building.
You can find a selection of ATLAS members in our directory under Lightning Protection and Steeplejacks by searching in your area for the type of company you need. Look for the ATLAS Logo.
For further information on ATLAS visit www.atlas.org.uk