Purcell Miller Tritton has won the RICS East Midlands Project of the Year award for its work on the restoration of Wollaton Hall in Nottingham, one of the finest Tudor houses in the country and the base for the city council's Natural History Museum.
The project also took the Building Conservation Award. Wollaton Hall now goes forward into the prestigious national RICS Awards in October.
The £7.5m first phase of Nottingham City Council's refurbishment programme for the hall and its surrounding park included a substantial stonework repair programme, the opening up of the roof level Prospect Room to visitors for the first time in 50 years and conservation of its important historic decorative scheme, the restoration of the Tudor kitchen and the installation of a lift to enable full disabled access to the first floor level of the building for the first time.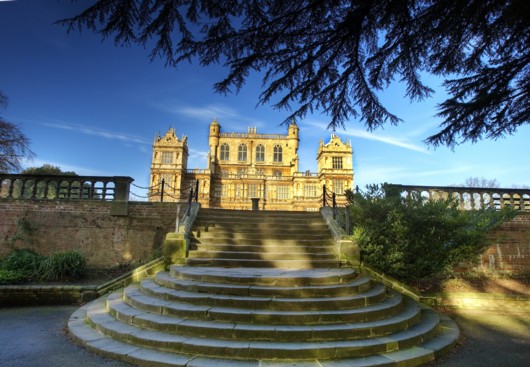 The project also included the complete dismantling and reconstruction of a complex cast-iron and glass Camellia House dating from the early 19th century. The Wollaton Camellia House is viewed by many as the first prefabricated use of cast iron and glass and an inspiration for the Crystal Palace for the Great Exhibition of 1851. Work also included significant landscape drainage works to ensure the long-term survival of the historic sweet chestnut avenue and the introduction of estate railings around deer enclosures.
Mark Goldspink, chief executive of Purcell Miller Tritton, said: "We are delighted that the RICS recognised the teamwork that went into this remarkable restoration, which first began over 10 years ago. Using traditional materials and techniques wherever possible was one of the key design philosophies employed during the conservation work undertaken at Wollaton Hall and Park. Stone repairs were undertaken using locally-sourced white Ancaster limestone and hydraulic lime mortar mix."