One of the country's last remaining Church of England retreat houses is launching a public appeal in a desperate bid to raise the £1m it needs for essential renovation work. If the money cannot be raised by the beginning of September the doors of Launde Abbey, which welcome in around 20,000 people a year, will be forced to close for good.
To fulfil legal requirements, the abbey must carry out interior renovation work to its kitchens, dining room, staircase and bedrooms, and is appealing to the people who value its work to help.
The Bishop of Leicester, Tim Stevens, is spearheading the appeal. He commented: "The abbey has played an important role in the community for many years. We don't just want to see it shut up because of health and safety reasons as it's so much more than just a building. It's helped thousands of people get away from it all to reassess and take a closer look at their lives, and is one of the rare places where people still have the space and also the support to think about life's deep questions and take stock of their own spirituality. It would be a great shame if it had to close."
The Archbishop of Canterbury, Rowan Williams, has joined Bishop Tim in pledging his support to the campaign: "In the relentless pace and noise of modern life, it is all too easy to lose sight of our inner selves and our connection with God. Retreat houses offer a tranquil environment where we can pause and pray, finding spiritual nourishment in our otherwise hectic world."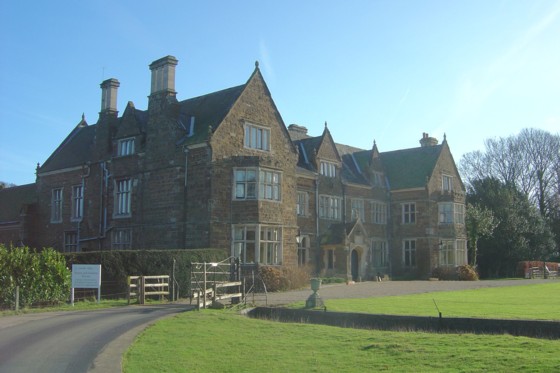 The abbey itself ( above) is a beautiful Elizabethan manor house, set in the rolling hills of the Leicestershire countryside, and boasts a large Victorian walled garden. It offers anyone and everyone somewhere to come and enjoy one of the rarest of commodities in the modern word – total peace and quiet. It is the ideal place for quiet reflection and soul searching, but its open door policy and residential capabilities mean it must conform to the latest health and safety requirements. Consequently bare pipes, uneven floors and wheelchair access must all be brought up to standard in order for the abbey to continue to offer its facilities to the public.
The appeal has a website, www.savelaundeabbey.co.uk, with news about the project, the background and history of the abbey and the work that it does, as well as 'voices of support' – including the Archbishop, Sir Cliff Richard and The Bishop of Leicester.