Quakers living close to the birthplace of their 357-year-old way of life are warming to a new solution for double glazing in listed buildings. The picturesque Sawley Friends Meeting House, a Grade Two-listed building that dates back to 1777, is situated on the edge of the Forest of Bowland in Lancashire – just a few short miles from Pendle Hill, where Quakerism first began, inspired by George Fox in 1652.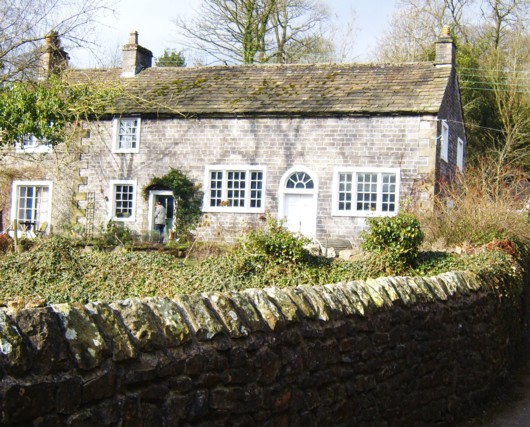 The vernacular-style Meeting House, with an adjoining warden's cottage, has been recently fitted out with EcoGlaze, a secondary glazing system manufactured and supplied by West Yorkshire firm Access Plastics. The clear acrylic sheets, cut and delivered to any required size, offer a host of advantages for listed buildings and period properties unable to double glaze in the traditional way due to listed building regulations.
Wendy Hampton of Sawley Friends explained: "We installed EcoGlaze late last year and we've noticed a big difference over the winter months. We no longer had rugs handy for when it was just too cold!
"It only cost about £200 to secondary glaze our two large windows and it was up and in place within 30 minutes."
Wendy attends the Sunday meetings with around 20 local people ranging in age from four to 80.
The views out over the Ribble Valley countryside are stunning and Pendle Hill can be seen in the distance as a reminder of the Quaker heritage.
Wendy went on: "We are one of the closest Society of Friends to Pendle Hill and it's very important that we have a warm, welcoming and friendly meeting place. Restrictions for listed buildings meant that we were unable to double glaze, so EcoGlaze provided a perfect answer at a fraction of the cost of other systems.
"The magnetic strip attachment means that they can be easily taken down during sunnier times as well and stored away safely."
It's a familiar story for Senga Smykala, MD of Keighley-based Access Plastics. She commented: "This is a wonderful location for EcoGlaze and I'm delighted that these charming people  will be able to gather and practice their religion in comfort.
"Word of mouth is spreading fast about EcoGlaze and it's not by accident! We are seeing a growing number of prestigious listed properties place orders, including locations such as Woburn Abbey.
"It's a completely flexible answer for any conventional windows and delivers an energy efficiency performance that surpasses glass in a number of respects, as well as costing around 10% of the price of double glazing. It seems EcoGlaze is the simplest and most cost effective system on the market by a distance, which is a big consideration during an economic downturn."
EcoGlaze has a U-value of 2.7, compared with around 3.1 for double glazing and 5.8 for single glazing. Given that most buildings lose between a quarter and half of their heat through windows, EcoGlaze combines outstanding performance with an unrivalled return on investment. The amount of condensation and noise is also dramatically reduced.