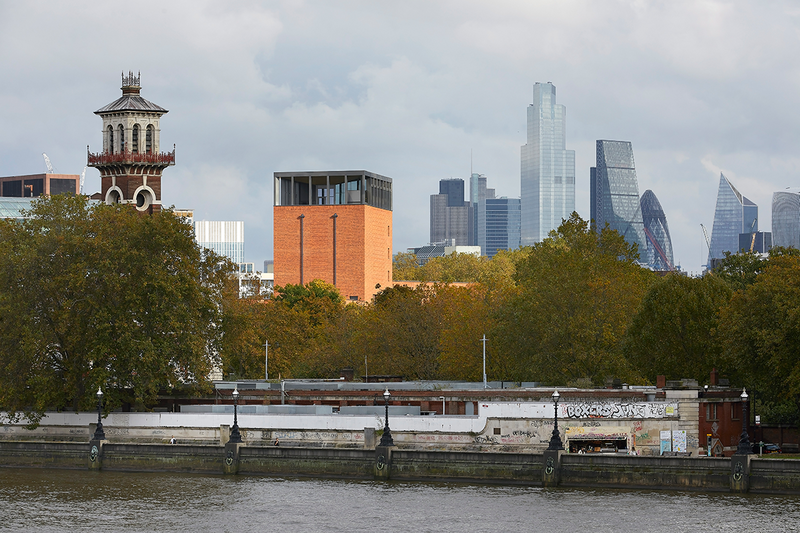 Lambeth Palace's newly-built £23.5 million national library and archive is due to open later this year with many of the collections having already moved into the sustainably-designed building.
Lambeth Palace Library in London contains an "unrivalled collection" of books and manuscripts that document over 1000 years of ecclesiastical and cultural life in the UK.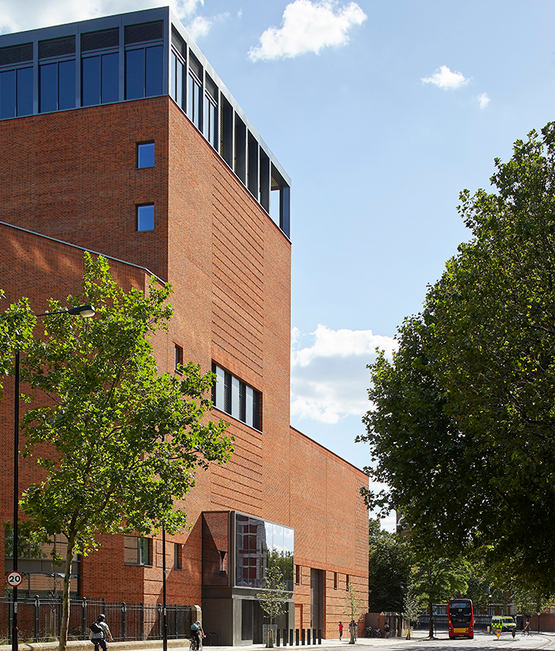 The new building designed by architects Wright & Wright comprises some 300,000 red bricks and is formed of four and five-storey wings and a nine-storey central tower with a viewing platform. Only the ground, first and very top floors are dedicated for people, with a specialist conservation studio (accommodating up to eight full-time conservators), reception and exhibition areas, a public reading room, offices for 30 library staff and seminar and teaching rooms.
The rest of the levels store the collection in airlocked floors of steel shelving that total 22 kilometres. There are no basement levels due to the flood risk presented by the site's close proximity to the Thames.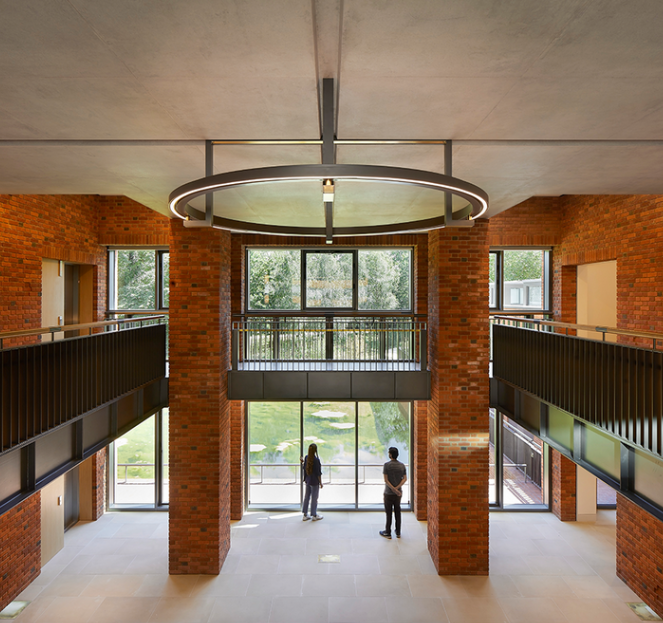 The architects took a holistic approach to sustainability to allow the Church of England to achieve the targeted BREEAM Excellent rating. The highly insulated building supports the stable environmental control requirements of the collections. Declan Kelly, Director of libraries and archives at Lambeth Palace Library commented:
"Given that the primary focus was protecting the collections, all of which are now in archival-standard storage with fire suppression, the brief insisted on largely passive environmental control from a team designing with whole-life performance in mind. This has been achieved through the dense structure, which minimises fire risk and energy inputs, with almost half our energy needs now supplied by rooftop solar panels."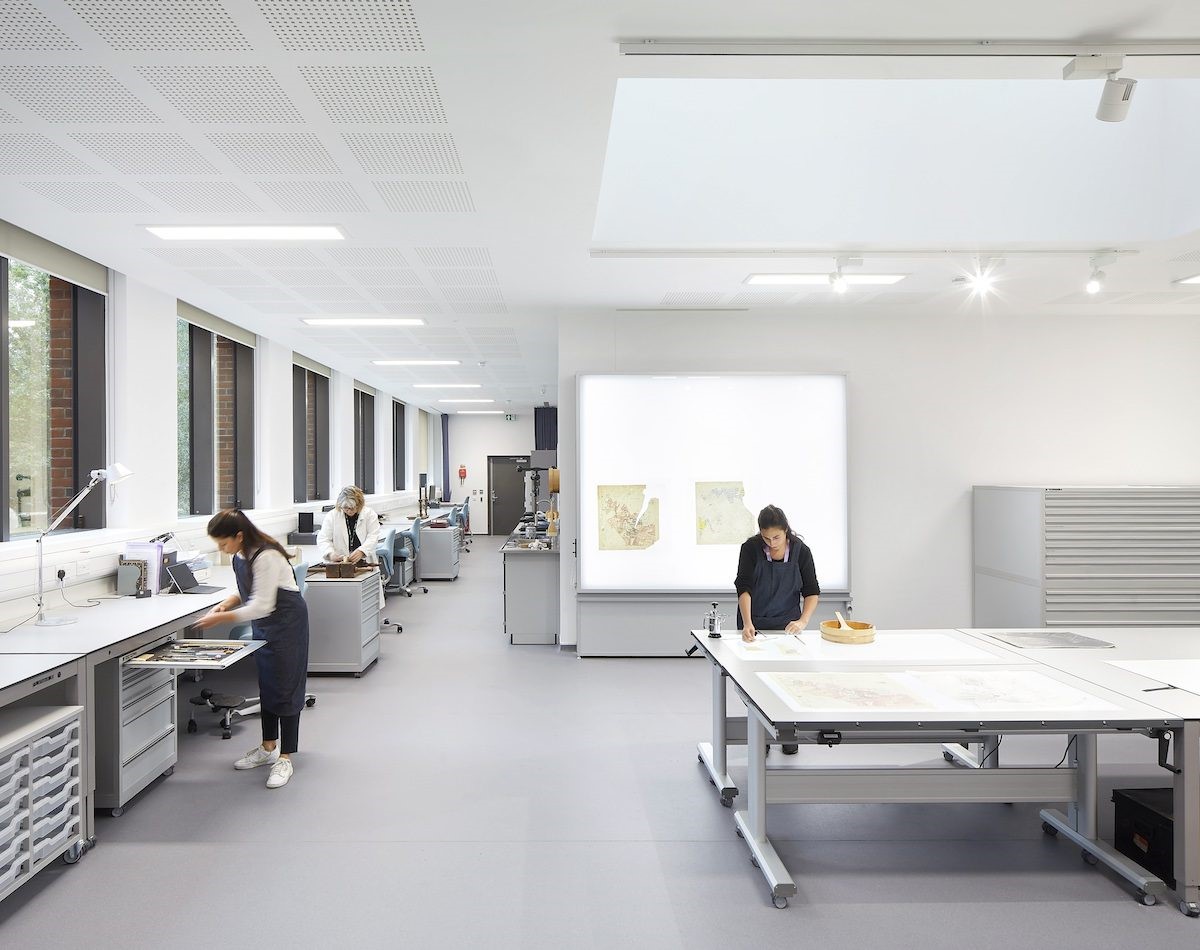 The collection was previously divided between the palace and a second site in Bermondsey. The Church Commissioners debated whether the archive should be housed elsewhere, such as in Swindon where many heritage institutions have their stores. However, due to the collection's deep connection to British history (it holds the prayer book of Elizabeth I and the execution warrant for Mary, Queen of Scots), the Church made the decision to build the library in the palace grounds, across the river from Westminster Palace.
The process of moving and unpacking the special collections into their new home continues. The carefully planned move includes a box cleaning programme, meaning exceptional care is being taken to protect the objects. So far, nearly 75% of the collections have moved into the new storage space.
An episode on Lambeth Palace Library was featured in the second series of The Art of Architecture broadcast on Sky Arts on Tuesday 16th February.
For further information visit www.icon.org.uk