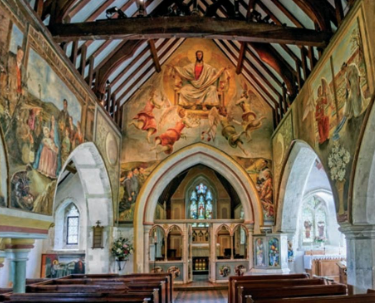 Low carbon consultancy MTA is a practice that specialises in the sympathetic conservation of culturally significant buildings during the integration of modern services.
With over 20 years of experience, the team at MTA have a comprehensive understanding of the complex rivalry between historical architecture and modern comfort. With an aspiration to 'repair rather than replace' they aim to preserve the historic fabric of these important structures.
Projects have included new boiler installations, traditional and underfloor heating which includes experience of limecrete floors, environmental controls where important artefacts are stored and/or displayed, fire alarm and detection and lightning protection, along with internal and external lighting designs and communication systems.
MTA seek to achieve a seamless integration of light within a building's structural composition by providing lighting schemes that complement and enhance the intended design, style and architectural features, while also being both functional and energy efficient.
As CIBSE-registered Low Carbon Consultants, sustainable engineering options are at the forefront of their work ethic.
MTA have worked on the cathedrals at Leicester, Wakefield, Arundel, Cirencester, Exeter, St David's, Hereford, Rochester, Salisbury, Southwark, Westminster, Winchester and Glastonbury.
Other church projects include St Alfege's Church in Greenwich, St John the Baptist in Cirencester, All Saints in Orpington, St James's Priory, Cirencester Parish Church, St Nicholas's Church in Radford Semele, St Jude's in Brompton, Beaulieu Abbey Church, the Italianate Church in Wilton, St Mary de Crypt in Gloucester and many others.

For further information visit www.mtassoc.co.uk