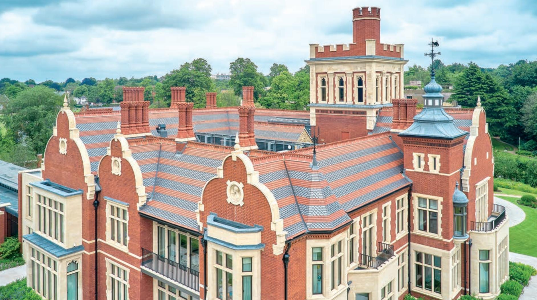 When the Pitched Roofing Awards were announced on 26 November, one outstanding project won both the Best Use of a Heritage Roof and Best Use of Concrete Clay Tiles for a Domestic Project categories. That project was the reroofing of Athlone House in North London using tiles produced by traditional manufacturer Dreadnought – whose pedigree in clay tile production dates from 1805.
Standing on high ground just beyond the northern edge of North London's Hampstead Heath, within the Highgate Conservation Area, over its 150-year history Athlone House has been used as a private dwelling, a secret RAF school during WWII and more recently an NHS home for people with dementia.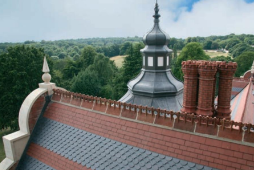 The house has recently undergone major restoration to transform it into a beautiful modern family home. The new scheme, designed by SHH Architecture won approval from Historic England, who were keen to preserve the character and appearance of the Highgate Conservation Area. The roof was replaced by Attleys Roofing.
In the award citation for the Heritage category, the judges said: "The spectacular roof, which defines this historic building with its alternating dark bands of plain tiles, spade tiles and fishtails, has been faithfully restored using Dreadnought Tiles in traditional Staffordshire red and blue colours that closely match the originals. Meticulous planning and collaboration was required to follow this complex pattern, whilst tying in the various elevations (all of which have different pitches), allowing its visual richness to flow seamlessly from one elevation to the next."
For further information visit www.dreadnought-tiles.co.uk