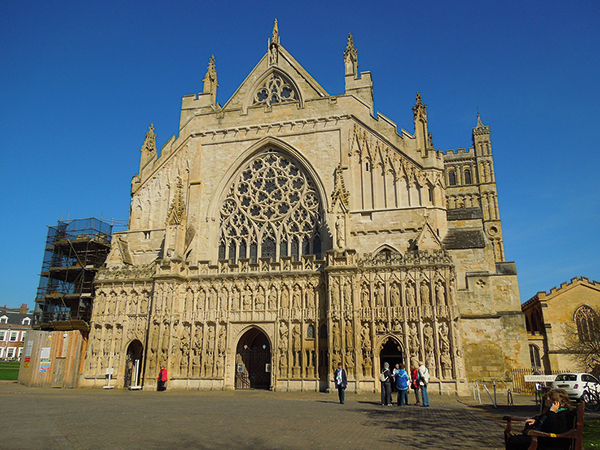 The development plan for Exeter Cathedral has received a major boost in the form of a £400,000 award from the Wolfson Foundation. Launched in 2020 with The Prince of Wales as Patron, the appeal aims to raise funds for a programme of heritage conservation, building work and improvements.
The award is the latest in a series of good news stories for the cathedral's development effort, which includes the construction of a new cloister to replace one torn down during the Civil War more than 400 years ago. Plans for that design by architects Acanthus Clews (pictured below) were approved by Exeter City Council just before Christmas. Earlier last year the project was awarded development funding from the National Lottery Heritage Fund.
Commenting on the latest award, the cathedral's Dean, Very Rev Jonathan Greener said: "Exeter Cathedral is widely acknowledged as one of Europe's great cathedrals, and as one of the most significant buildings in Devon. However, it needs urgent investment now if we are to safeguard this symbol of local and national heritage.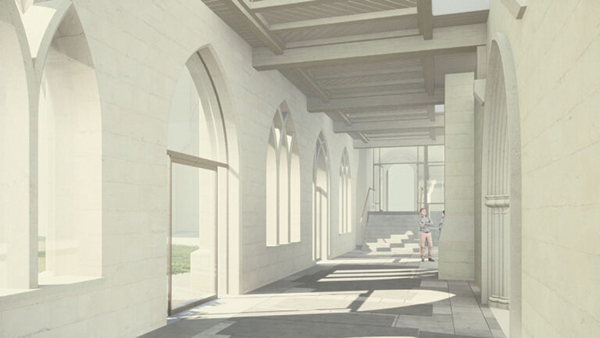 "We also want to make it fit to continue to serve the whole community of Devon – and visitors from further afield – for generations to come."
Plans to preserve and improve the cathedral include building the new Cloister Gallery, conservation work, improvements to sound, heating and toilets, improved visitor experiences to help tell the story of the building and a new Treasures Gallery to display the cathedral's significant library and archive collections. Funds will also support a new programme of activities and events designed to appeal to a wider audience.
It is a project that fits perfectly with the aims of the Wolfson Foundation, which supports communities by investing in science, health, heritage, humanities and arts projects.
The charity's chief executive Paul Ramsbottom OBE explained: "It is a joy to be supporting Exeter Cathedral – one of Europe's great medieval cathedrals, an exemplar of English architectural heritage, a place of worship and a community focus for Exeter and the South West.
"But this project also demonstrates that the glory of Exeter Cathedral is not simply limited to architecture – and we are delighted to be backing the cathedral's noble ambition to open up their collection of early books, records and art for the enjoyment of visitors."