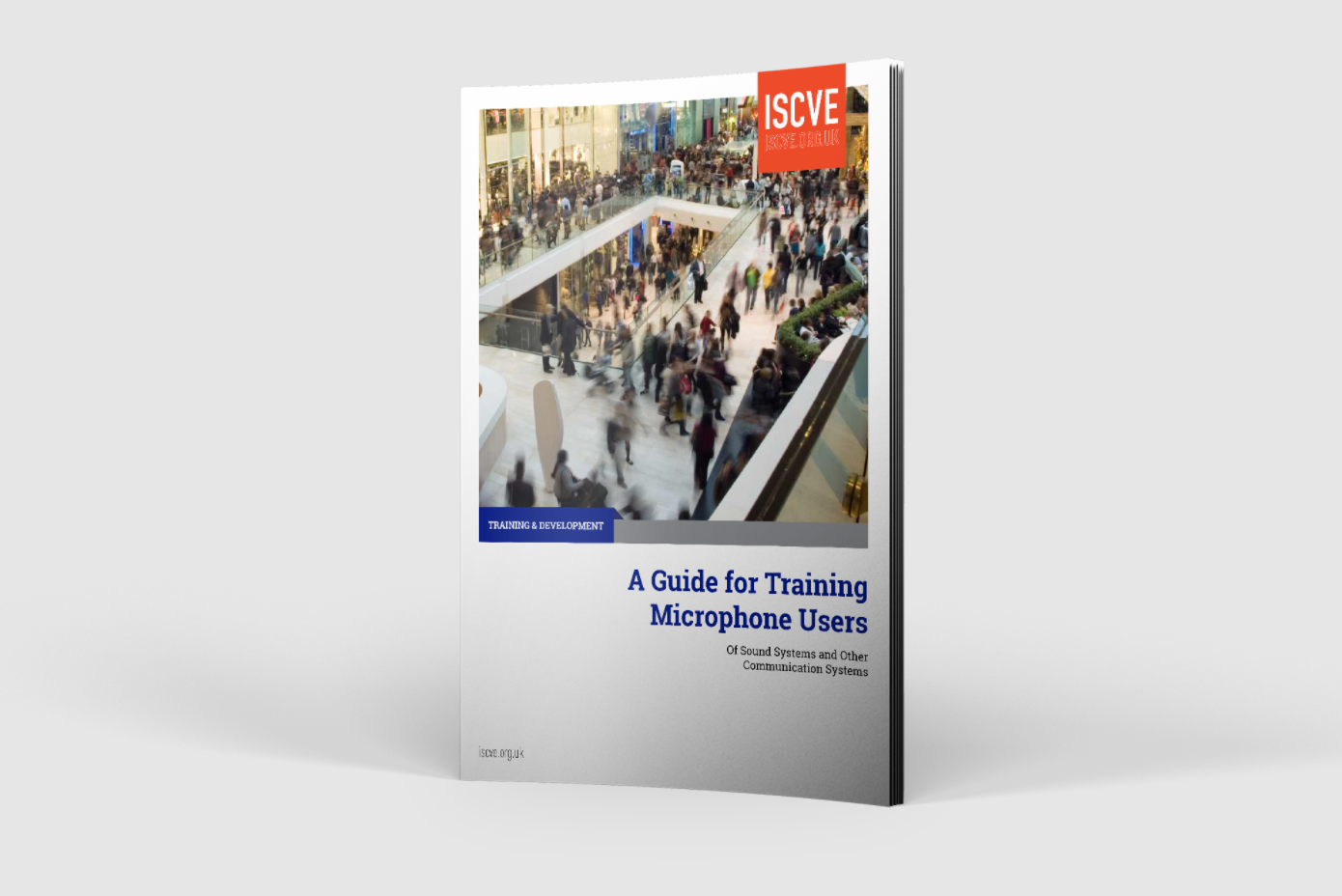 The Institute of Sound, Communications and Visual Engineers (ISCVE) is delighted to announce the launch of its new publication, 'A Guide for Training Microphone Users of Sound Systems and other Communication Systems'.
The new guide is designed to help users learn how to best use their microphone to promote clear communication, which is especially important when used for emergency situations. Important messages, such as safety announcements, evacuation messages or even train departure announcements are often difficult to understand in public spaces. Representing best practice covering topics, such as choosing the right microphone, adjusting microphone settings and effective speaking techniques, the new guide is perfect for first-time microphone users or experienced users looking to improve their skills.
"We are really pleased with this first edition of the Guide for Training Microphone Users. It is due to the hard work, determination and expertise of ISCVE members that have contributed to its production", comments Jim Smith MInstSCVE, Chairman of ISCVE's working group.
"The Guide is intended to assist in making a better listening experience, where the quality and intelligibility of speech broadcasts is fundamental to imparting clear information or instruction, particularly in emergency situations. We hope this first step in ISCVE's Talker Training programme is well received as we now embark upon developing further Talker Training initiatives.", concludes Smith.
"We are really excited to release this new training guide,", adds ISCVE president Helen Goddard FInstSCVE, "It is our hope that it will help emergency planners and responders around the world, safely and effectively use microphones in emergency and everyday situations."
For further information visit iscve.org.uk