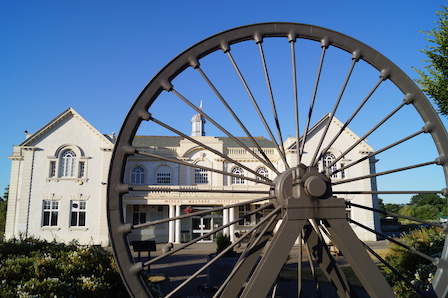 Llay Miners' Welfare Institute, a grade II listed building, in Wrexham North Wales, has been at the centre of recreation for the local area for over eighty years since the official opening in the summer of 1931. Originally miners covered the running costs of the institute by contributing a penny a week from their own wages.
Eighty years later in 2011, following major structural works, the opportunity to refurbish and improve the facilities of the first-floor function room was realised.
At the time Richard King Systems had been providing specialist audio and lighting services for the 'Welfare' for over twenty years and were invited by the Institute Trustees to provide system designs for stage lighting, dance floor effects lighting and a multi-functional audio system.
As well as designing for high performance, Richard King Systems gave particular attention to the visual impact of equipment not detracting from the architectural style and features of the room.
The audio facilities were to include a state of the art digital processing controller which provides the benefits of optimum performance together with controls that are user friendly and easy to operate, thus enabling staff to make adjustments quickly and efficiently.
The benefits also include:
High-quality clear microphone sound throughout the room provided by programmed time aligned sound to all listening positions
Clear high-fidelity background music sound evenly spread with high-quality commercial-grade loudspeakers for increased comfort and enjoyment
High impact night club grade sound reproduction on the dance floor with the latest media connectivity for DJs
For the stage area, the lighting was designed to give professional results while being simple to operate and adjust with low running and maintenance costs. For aesthetics, the lantern units were to be installed out of the line of sight of the audience.
The discretely installed dance floor effects lighting consists of pre-programmed intelligent units, producing varied, multi-coloured, moving displays for an exciting party dance floor atmosphere. While the light output is high, running and maintenance costs are low.

For further information visit www.richardkingsystems.co.uk