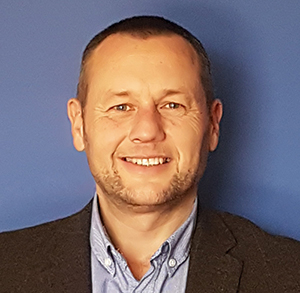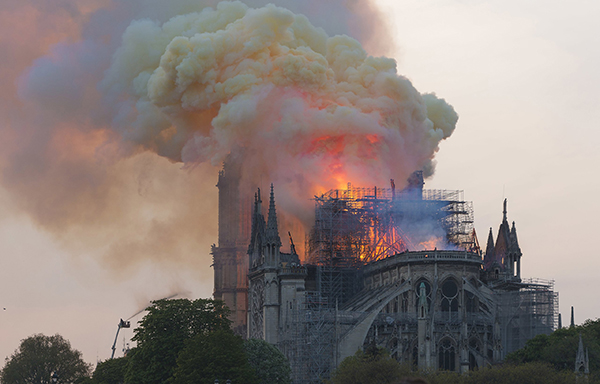 by RICHARD WILLIAMS, divisional director of Oculus Building Consultancy and the Assent Group
Fire and heritage sites don't mix well. You need only think about significant fires at heritage sites in the past 40 years and you could probably name the three main ones that have made the news: Notre Dame, Windsor Castle and York Minster.
However, that only scratches the surface of the real story. Every year we lose heritage buildings to fire. Some are uninhabited or derelict, but many are in use today and the fires cause damage that is often irreversible, meaning that we lose more of our history.
Heritage buildings do present unique challenges for fire safety as they were built in a time when no fire safety regulations were enforceable or even in place. It is, however, the responsibility of the industry to ensure that any retrofit or works carried out to a heritage building involves compliance with the current fire safety standards, while trying to be sympathetic to the historic fabric and features.
There are a number of things that any building owner needs to do in order to protect a heritage site and it starts with the most obvious, which is to carry out a full Fire Risk Assessment. It is a legal requirement to have a Fire Risk Assessment carried out and because of the many intricacies of a heritage site it is also recommended that it is done by a competent assessor with an understanding and appreciation of fire safety in heritage buildings.
A Fire Risk Assessment should also be reviewed regularly to ensure that it is still relevant and that nothing has been done to the building that might alter the result of the assessment.
Every site should also have an Emergency Response Plan that includes details of contacts, site plans and log sheets. If the site contains artifacts of historical value a Salvage Plan should also be included that identifies the items that should be salvaged first, how to remove them and where in the building they are located.
Making a heritage building fire safe can be challenging but there are a number of different things that should be considered:
The use of compartmentation to reduce the risk of fire spreading either around the building or to other buildings that might be linked, through hidden voids, cavities, roof spaces and facades. Surveys can be carried out to identify those risks and put remedial works in place to help deal with the challenges.
Automatic fire detection systems are critical to give early warning of a fire and advise occupants of the need to evacuate the building quickly and safely via the nearest route. These should always be installed in any retrofit of a building.
While some heritage sites may have sprinkler systems and dry risers, they should be checked against current regulations as they may not have been installed to current standards. Automatic fire suppression systems should be installed to ensure the safety of the building, its occupants and its contents.
It is highly likely that heritage buildings will have been constructed using non-compliant materials, including glass, wooden panelling, lath and plaster and occasionally asbestos. Consideration needs to be given to the effect that will have on fire safety and how best to mitigate it.
Fire doors can be an incredibly effective way to prevent the spread of a fire in any building, but in a heritage building it is unlikely that any of the original doors are fire rated. It is not always possible to remove those doors and replace them with more modern and compliant doors, so it is worth considering the solutions that are available that can make an existing historic door more resistant to fire and heat.
The best advice for any owner or occupier of a heritage building is to get the building surveyed by a competent person. That person should be fully versed in the current fire regulations and can help to put an effective plan in place to make the building a safer place for its occupants, the general public and any historic artefacts. Fire can very quickly take hold and spread through a heritage site and any adjoining buildings, so ensuring regular checks and updates is vital.
• For further information visit www.assentbc.co.uk
Notre Dame photo courtesy GodefroyParis, CC BY-SA 4.0, via Wikimedia Commons - https://creativecommons.org/licenses/by-sa/4.0