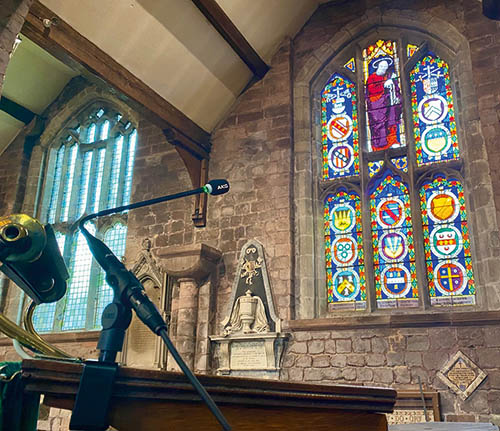 Shrewsbury Abbey has a fascinating history dating back almost 1,000 years. It was founded in 1083 by Roger de Montgomery, one of William the Conqueror's principal counsellors. In the 20th century the Ellis Peters character Brother Cadfael was portrayed as a Benedictine monk and herbalist at Shrewsbury Abbey.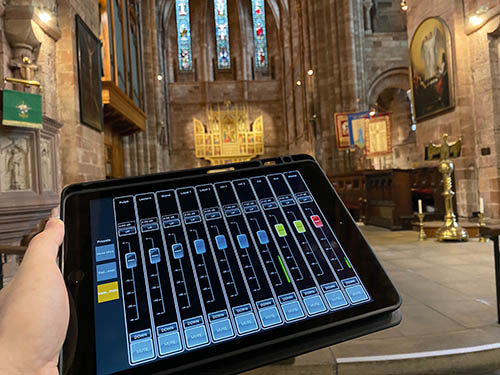 In 2019 The Abbey began to explore options for the replacement of the existing, poor performing and unreliable sound system. Following recommendations and detailed references The Abbey brought in Richard King Systems to design a new system to meet its needs looking forward.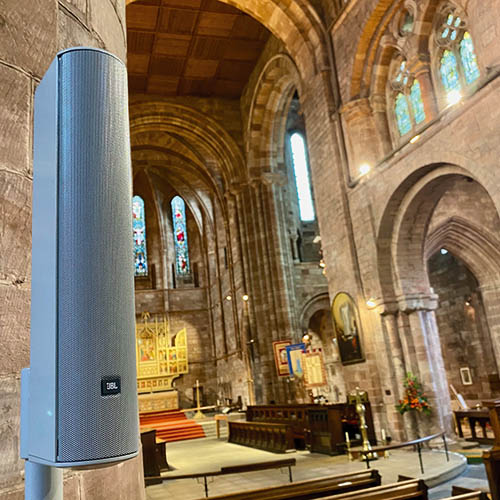 Part of the process involved the submission of a detailed Faculty application to the Lichfield Diocese Advisory Committee. It included the technical information package from Richard King Systems, which was described as 'exemplary'.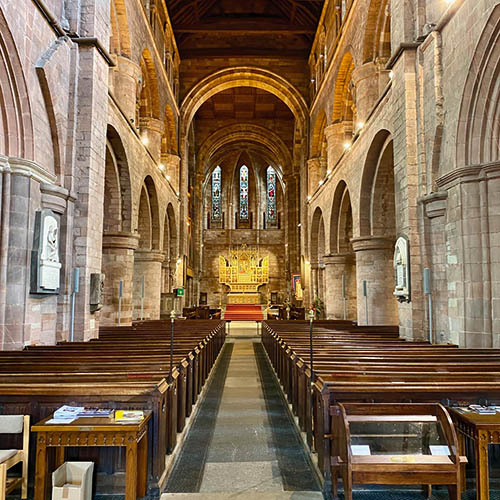 Operational from September, The Abbey is now benefiting from the comprehensive new system that, while providing first-class sound reproduction, has minimal visual impact.
Best-in-class loudspeakers, painted to blend in with the interior, provide excellent speech intelligibility and high-fidelity full-range reproduction. Powerful signal processing has enabled the sound to be engineered for optimum performance while also providing simple-to-use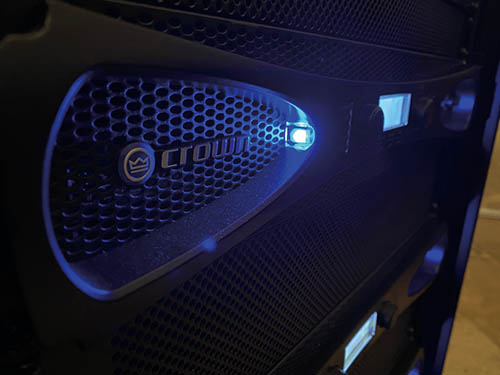 wireless control for The Abbey's operators.
The top-quality microphones include both cabled and wireless models for maximum flexibility and effectiveness, and for people with hearing impairment the loop system has been designed and tested to provide performance to the recognised standard IEC60118-4:2014, AMD1:2017.
In all, it is a fine sound system for a very fine building.
• For further information visit richardkingsystems.co.uk