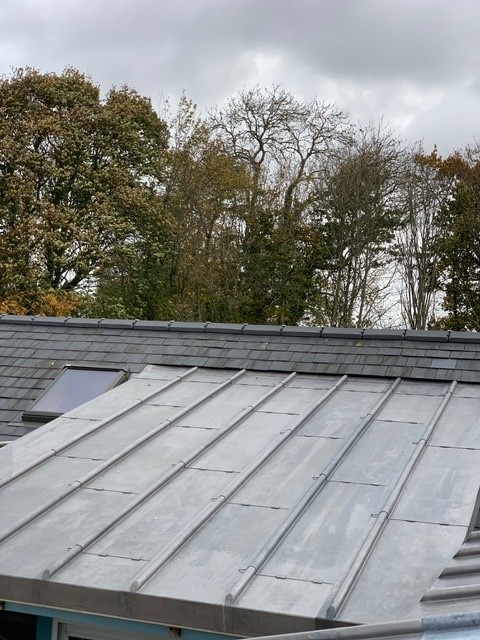 Reigate Priory School is set in the beautiful surroundings of Priory Park and is a historic Grade 1 listed building. It dates back to 1235 when William de Warenne, 6th Earl of Surrey, founded Reigate Priory for the Order of St Augustinian whose monks resided there for 300 years before the dissolution of the monasteries during the English Reformation.
The Priory played a further role in history being owned by the Howard family. The daughter, Catherine, became the fifth wife of Henry VIII at 19. She was the last one to be executed two years after the marriage.
Pictured above are details of the fine craftsmanship lead roofing by Sussex Leadcraft Ltd using Code 6,7,8,9, and 10 lead.
Pictured left is the sloping roof at Laughton Manor using Code 6 lead - another example of the craftsmanship of Sussex Leadwork.
The company has the highest achievable grade in the Lead Contractors Association.
For further information contact This email address is being protected from spambots. You need JavaScript enabled to view it.