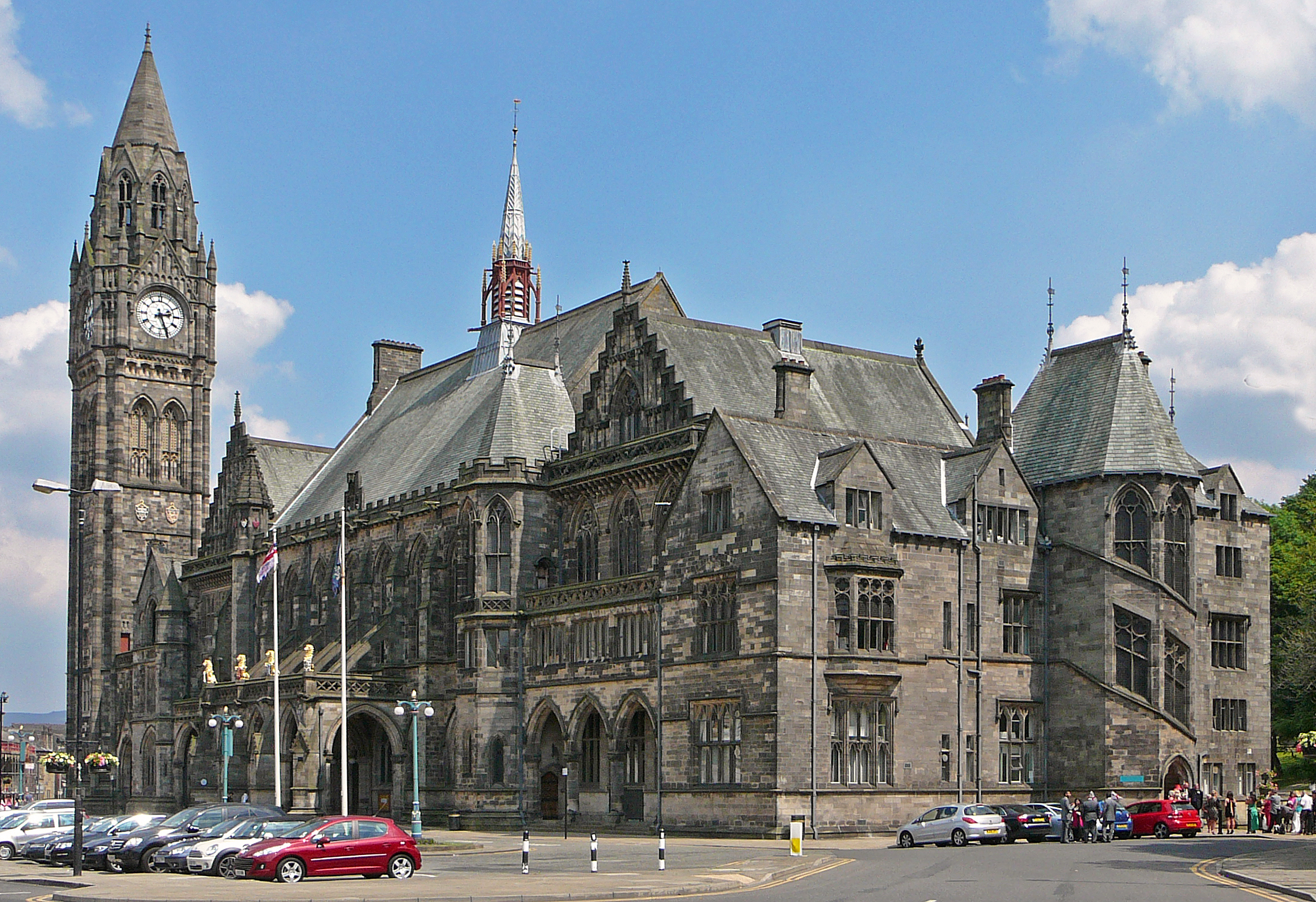 Rochdale Town Hall is a Victorian-era municipal building in. Completed in 1871, the Grade-1 listed Gothic Victorian Town Hall is widely regarded as one of the finest municipal buildings in Britain, renowned for its unique and detailed architecture.
The Town Hall functions as the ceremonial headquarters of Rochdale Metropolitan Borough Council and houses local government departments, including the borough's civil registration office.
It's magnificent Great Hall has stunning intricate hand-painted walls and ceiling panels and stained glass windows showing an outline of English history from the time of the Norman Conquest to the reign of Queen Victoria. In this beautifully expansive, but highly reverberant and difficult acoustic space, improving speech intelligibility was the major goal.
The solution
Audio visual and stage technology specialists, Torpedo Factory Group were consulted to greatly improve audio quality and speech legibility for the wide variety of special events hosted, while blending discretely with the stunning and intricate hall.
After a detailed consultation, the Torpedo Factory Group installed a robust and discrete HK Audio solution based around CT108 enclosures from HK Audio's ConTour Series.
Equipment
6 x HK Audio Contour CT108 loudspeakers
2 x LAB Gruppen C28:4 4 channel installation amplifier
1 x Symetrix Radius 12×8 system controller
4 x Symetrix remote control panels
1 x Tascam CD-200iL CD player
2 x Sennheiser G3 radio microphones
1 x Audio-Technica ES915SC18 lectern microphone
The benefits
The solution has created a major improvement in sound and speech quality, clarity and intelligibility for the events it hosts. It means the Great Hall has become a hugely popular and well-known venue which can now be used for a wider variety of special events.
For further information visit www.tfg.com
Image credit: Tim Green, CC BY 2.0, via Wikimedia Commons