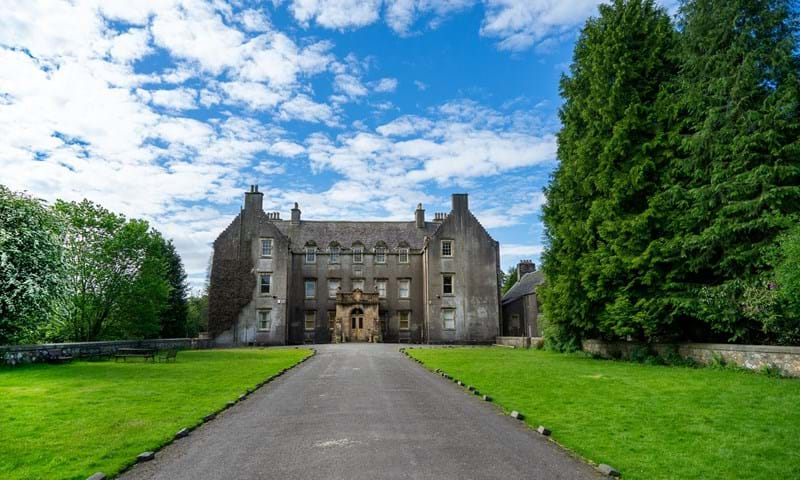 Funding to provide training opportunities and the restoration of historic structures will benefit local communities and economies throughout Scotland.
A historic Tolbooth steeple in Fife, the B-listed former Govanhill Picture House and a traditional skills training programme targeting disadvantaged people in Perth and Kinross are just some of the latest projects set to benefit from funding from Historic Environment Scotland (HES).
£241,995 has been awarded to more than 20 heritage projects as part of the Historic Environment Support Fund, administered by HES. The work being carried out by the recipients will benefit communities across the country, with projects based in the Highlands, Argyll and Bute, East Lothian and the Borders, among others.
The Historic Environment Support Fund is used to support various one-off, heritage-related projects in Scotland and has been running since 2016, with over £1 million distributed since it was launched. Funding is awarded to projects which use the historic environment to make a positive difference to their local area, supporting local economies, inspiring and engaging communities with the rich heritage on their doorstep, and ensuring that the historic buildings that give places their distinct character are protected and managed for future generations.
As part of this funding, Bannockburn House Trust (pictured in banner, © Hugh McCusker) will provide local members and volunteers with training in basic restoration and building methods, as part of a 15-year-plan to revitalise the A-listed Bannockburn House. Up to 50 people will receive training on practical woodwork skills from GalGael Trust, who will also deliver learning and engagement experiences, and Perth and Kinross Heritage Trust will provide opportunities for people to consider traditional building skills as a potential future vocation.
The Glasgow Artist's Moving Image Studio will run public engagement and outreach activities at the former Govanhill Picture House as part of a regeneration plan to return the B-listed building to use as a cinema and public café. Meanwhile, the Art Walk Project will aim to increase the public's understanding of the cultural significance of the Portobello Pottery Kilns in Edinburgh. As part of the project, they will document the hidden social history of the female decorators of Portobello, including personal stories and memories of women who once worked in the Potteries in the 1960s.
Restoration projects include repairing and upgrading a rare clock chime mechanism at Paisley Town Hall. This will allow various tunes, chosen by the local community, to be played throughout the day, and the operating mechanism will be put on display for the public to view. A community engagement programme will take place to raise awareness of the history and construction of the unusual instrument and its significance locally.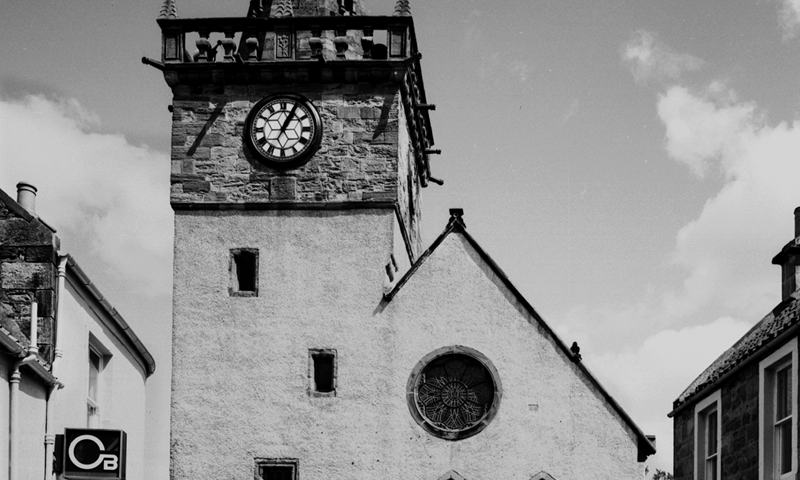 In addition, as part of a project to restore and maintain the Pittenweem Tolbooth Steeple building in Fife, three clockfaces on the A-listed tower will be restored, while Crail Preservation Society will restore the historic Mercat Cross in Crail as well as installing bollards and an information board explaining the significance of the medieval structure.
Alex Paterson, Chief Executive of HES, said:
"I am delighted to announce this funding which has been awarded to a varied range of fantastic projects.
"Whether it's through empowering volunteers with new skills, enabling people to engage with their local heritage in new and accessible ways, restoring an important part of a historic building so that it can continue to be enjoyed for future generations, or providing opportunities for groups and individuals that are sometimes harder to reach, each project has the ability to impact communities up and down the country.
"Despite COVID-19, many recipients have continued to adapt the way they work in order to continue delivering their crucial and invaluable work within the community – from online training and workshops to virtual events and conferences – and I am pleased to see these projects continue to shine a spotlight on and increase engagement with Scotland's historic environment."
The next application deadline for the Historic Environment Support Fund is Tuesday 30 November 2021.
Ancient and modern: technology and craftsmanship come together to create 'splendid balcony'
A large, cantilevered balcony is an exacting thing to build, particularly in stone, so when specialist surveyors Smith & Garratt were given the task of enhancing the galleries in the south wing of Marchmont House, an A-listed Palladian mansion in the Scottish Borders – to provide visitors with an outdoor dining space and to improve access to the west garden – they were keen to explain how it was achieved. This is their account of the build.
Click here to read the full story.