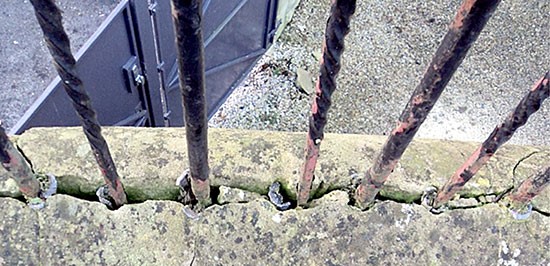 Heritage Ironwork CPD Webinar
Wednesday 12th May 2021
12:00-1:30pm
What is this event about?
Removing and reinstating ironwork will always have an impact, but how can we minimise that impact, act responsibly and safely, and avoid further complications? This webinar will look at the issues involved in dismantling ironwork on site and fixing it back in again, giving an overview of potential approaches, tackling typical problems and offering some solutions, including:
Methods of removing iron from stonework
Options for fixing ironwork into stone
Safe practice working with lead
Using heat on site
Who is it for?
This day is aimed at anyone wanting to get a better understanding of the ironwork in their care: owner/custodian, specifier or practitioner.
Who is leading it?
David James is a highly skilled blacksmith with extensive experience of conservation work at many of the country's most important heritage sites.

Ticket Prices: £10-25
Click here for more information about the day and to book.