John Taylor & Co. continues a line of bell founding which has been unbroken since the middle of the 14th Century when Johannes de Stafford was active only 10 miles from the site of the present foundry.
From 1784 the business was operated by members of the Taylor family, and in 1839 it moved to Loughborough as a condition of a contract to recast the Parish Church bells. The Foundry was moved to its present site in Loughborough in 1859 and is now proud to operate the largest bell foundry in the world.
Centuries of experience, together with up to the minute advances in technology, has put Taylors at the forefront in the design and manufacture of bells, their fittings and frameworks. The company produces single bells, peals of bells, chimes and carillons, together with sets of musical handbells and other small bells for customers worldwide.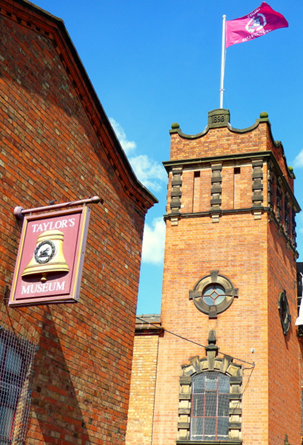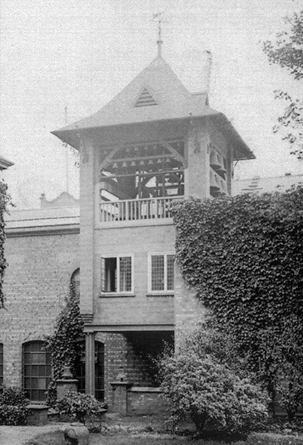 Taylor Five Tone Principle - Beautiful Harmonically Tuned Bells
After many years of experimentation, Taylor's perfected their five tone principle of bell tuning in 1896, producing purity and sweetness of tone and allowing bells to sound with full and rich mellowness. This gives Taylor bells their special characteristic and sets them apart from all other cast bronze bells.
The Bell Master and the Bell Tuner work on five principal harmonics, the hum, fundamental, tierce, quint and nominal but these in turn influence and affect many others. When the correct frequency for each of these harmonics has been achieved, the bell is in tune with itself. In a set of bells, each bell is tuned using the same standards applied to its own frequencies and thus each bell in the set is not only in tune with itself, but also with each bell in the set.
Case Study: The Cathedral Church of Christ and the Blessed Virgin Mary, Chester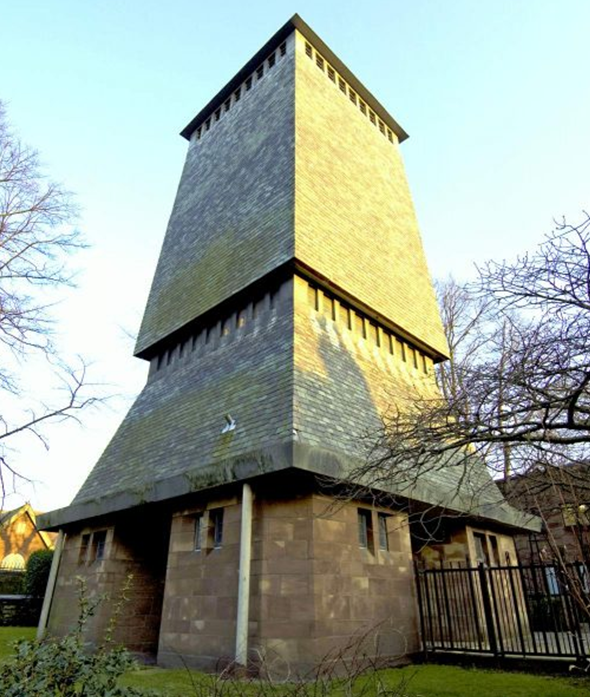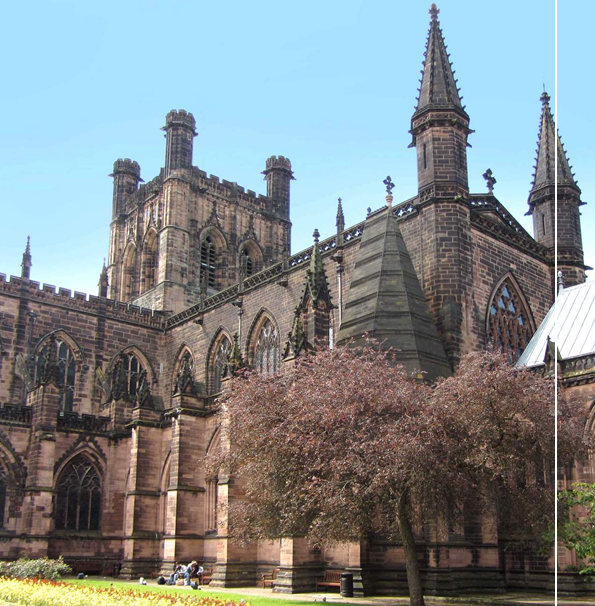 The detached campanile at Chester Cathedral is known as The Addleshaw Tower and was named after Dean Addleshaw who oversaw its conception and construction. It houses a 1973 Taylor 25 cwt twelve plus flat 6th. The local band has made considerable progress in recent years and is now a vibrant ringing group.
As a significant contribution to encourage this revival a most generous gift has been made by John Hyden, who will pay for a light treble to be cast and its fittings to be manufactured in memory of his parents and his sister. This will create a new "light ten". Other contributions to help cover the cost of the extension framework and hanging have also been made by two local ringers and The Chester Diocesan Guild.
The bell will be inscribed:-
(Inscription Band)
DEUM LAUDO VIVOS VOCO MORTUOS PLANGO
(The Bell's Waist)
AD PERPETUAM MEMORIAM
GEORGII MYRTAEQUE HYDEN PARENTUM
ET CATHERINAE HARVEY SORORIS
ME SONANTEM FUNDENDAM CURAVIT
IOHANNES HYDEN
Further information on Taylor Bells can be found via www.taylorbells.co.uk