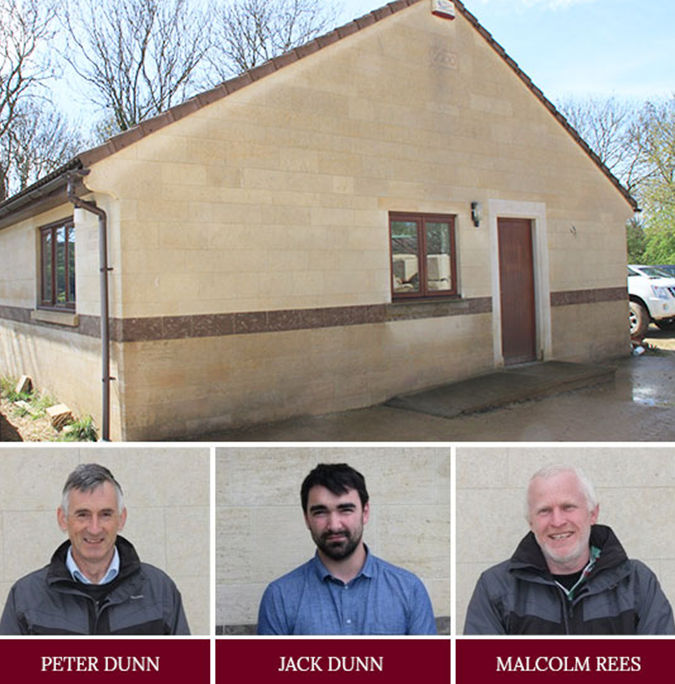 Weldon Stone are a long established and well respected stonemasonry company specialising in the repair, restoration and conservation of stone buildings both as main contractor and specialist subcontractor with over 200 years of combined experience in the field.
The company was founded in 1977 by father and son team Derrick and Peter Dunn at the Weldon Stone quarry near Corby in Northants and extracted the remaining rare and beautiful Weldon Stone whilst developing the stonemasonry side of the business.
Managing Director, Peter Dunn, trained as a master mason. He completed a four year apprenticeship in Cambridge with Rattee and Kett and furthered his training and experience in Venice with the School of European Building Conservation.
Assistant Manager, Jack Dunn, completed his apprenticeship with Weldon Stone after finishing college. He spent 8 years as a banker and fixer mason before working in the drawing office. And then graduating to the management team.
Malcolm Rees joined the company in 1983 as a stonemason, was promoted to Site Foreman and has worked in the drawing office since 2004. He offers a wealth of practical experience.
The team have turned their skills to some wonderful projects in the church and heritage sector and here are just
a few to give you a taste of what they can do for you.
BLENHEIM PALACE WEST QUADRANT
The West Quadrant forms part of the iconic North Elevation of Blenheim Palace.
The Architects to the Palace, Nick Cox Architects Limited, had recognised the pressing need to repair this area and went out to tender with an extensive schedule of work.
Weldon Stone Enterprises Limited were successful with their tender and were delighted to be awarded the contract.
Following the erection of the scaffold, it became apparent that the cornice was in an even worse condition than originally thought.
The intricately carved cornice was in poor condition with much of it in need of replacement. Those areas that were still structurally sound have been conserved and new stones have been painted with Copperas which is a long-held tradition for Blenheim Palace giving the Palace it's warm ginger colour.

Employer: Blenheim Palace Heritage Foundation
Architect: Nick Cox Architects Limited
Contractor: Weldon Stone Enterprises Limited

ALL SAINTS CHURCH SHEEPY MAGNA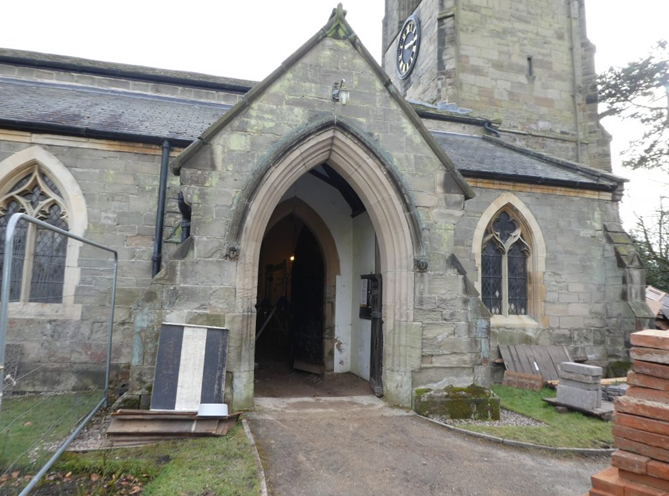 The parishioners of All Saints Church were determined to return their Church to the heart of the community and make the building more useful to the residents of the village.
To achieve this, they needed to address the fact that the Church was a rather cold, dark building with areas of rotten floor boards and fixed pews.
Architect Michael Clews spent several years persuading the various authorities to agree to his bold plan of installing underfloor heating, a new stone floor, new lighting and new seating.
Sadly, Michael did not live long enough to see his plan come to fruition and the scheme was taken forward by David Spragg of Acanthus clews Architects Limited. Weldon Stone Enterprises Limited were awarded the contract having successfully won the tendering process.
The installation of the new floor was completed using foamed glass, limecrete, corkboard, a lime screed and Ancaster Weatherbed limestone paving. This combination has provided a warm, breathable floor giving comfort and practicality.
Upon completion of the lighting and heating schemes, the plaster was repaired, new doorway installed, and the path re-configured to give disabled access.

Employer: The P.C.C Of All Saints Church Sheepy Magna
Architect: Acanthus Clews Architects Limited
Contractor: Weldon Stone Enterprises Limited
HEADSTONES, PLAQUES AND CARVING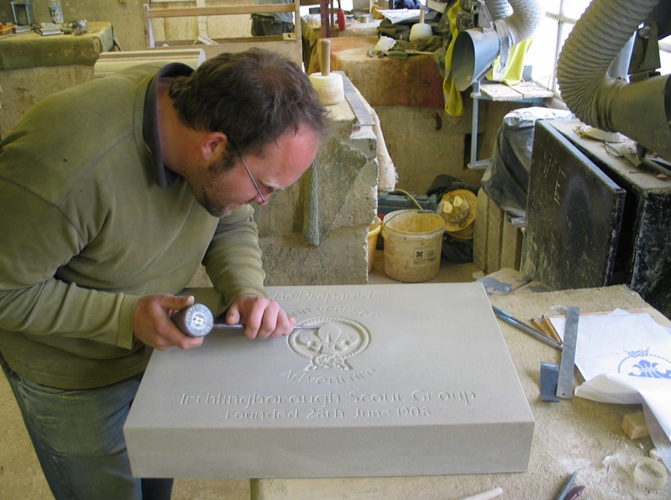 Find out more about the company's services at www.weldonstone.co.uk