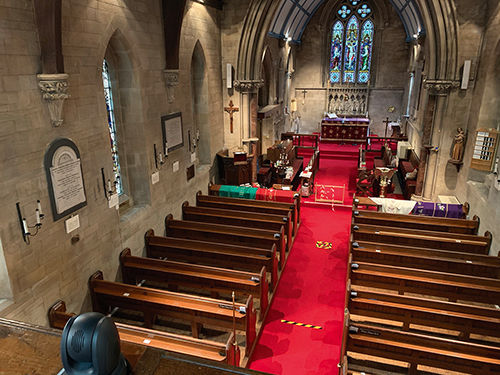 The year is 1873, in the middle of Queen Victoria's reign. William Gladstone is the Prime Minister of the day and Richard Benyon MP, then owner of Cranham Hall near Upminster in Essex, makes a generous offer to pay for the parish church to be rebuilt. The original parish church of All Saints', built in the early 14th century, has fallen into a state of disrepair.
Many years earlier the selling of silverware and altar equipment had funded repairs to the timber structure but on this occasion a new building was required. The medieval church was demolished just after Christmas 1873 and a new stone church erected in its place. The result was a modern and welcoming Victorian building with a warm internal appearance which remains standing strong.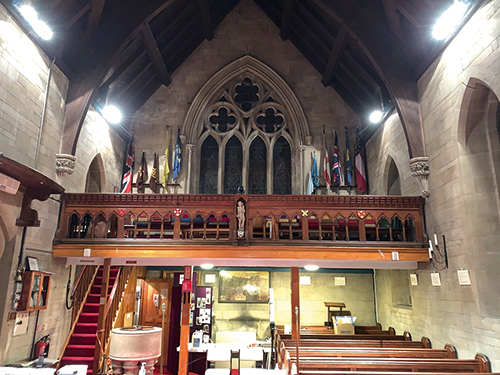 Nearly 150 years on and All Saints' Cranham continues to embrace the modern – this time in response to the coronavirus pandemic. With various lockdowns and restrictions forcing the congregation to worship from home, the church approached church audio-visual specialist Cunnings Recording Associates to consider the options for simple live streaming.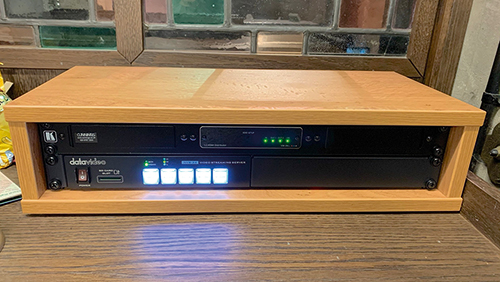 "The most important request from the church," explained Daniel Cunnings, "was for the equipment to be really easy to use. For smaller midweek services the equipment would be operated by the rector and, on Sundays, responsibility would fall to the warden. The church already had an established presence on Facebook so it was important for the live stream from the church to continue on this platform. We quickly settled on a single camera solution with a dedicated streaming encoder to connect to Facebook."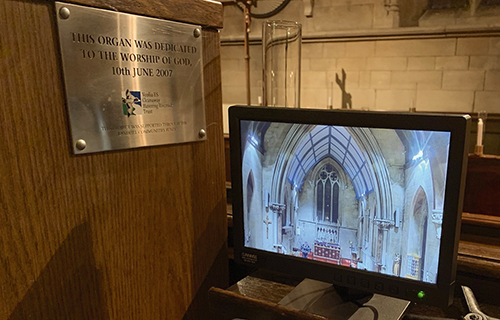 After a demonstration of the proposed system Cunnings was appointed to install and commission the new equipment. The system uses a high-definition controllable camera mounted on the front of the balcony to give the best view of the front of the church encompassing the lectern, pulpit and chancel. The streaming encoder is located in the vestry, fitted in an attractive wooden enclosure, to allow the live stream to be initiated at the start of services. This is linked to the sound system in church, previously installed by Cunnings.
A small LCD monitor, fitted beside the warden's chair, allows the camera view to be monitored and a control panel moves the camera to various preset positions so that focus can be moved from the wide camera view to the lectern, pulpit or altar at the touch of a button.
The result is that the church and its services can be brought into the homes and smart devices of the worshiping congregation regardless of what the coming years may bring.
To find out more about live streaming solutions and audio-visual systems for churches get in contact with the friendly team at Cunnings on 020 8767 3533, email This email address is being protected from spambots. You need JavaScript enabled to view it. or visit www.cunnings.co.uk.