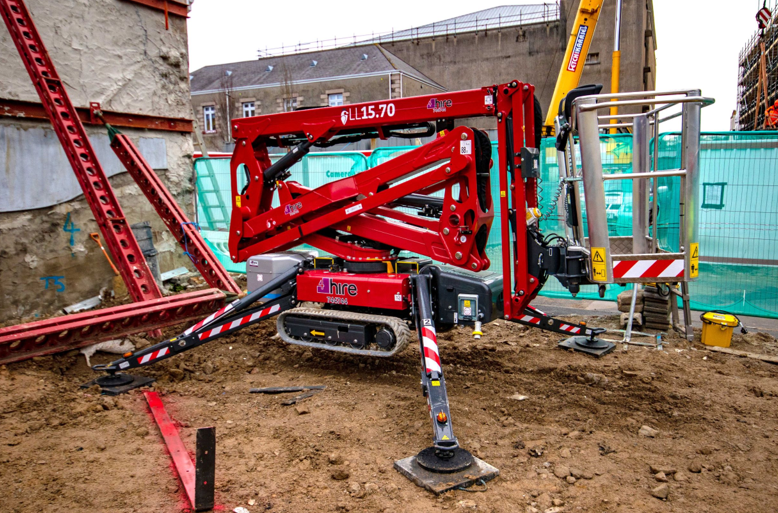 Pioneering sustainable access provider 4Hire has taken delivery of a second lithium electric Hinowa spider platform as it powers ahead with plans to create one of the UK's most eco-friendly plant and machinery fleets.
A lithium Hinowa Lightlift 15.70 Performance IIIS was the first machine on the order book two years ago as 4Hire pledged to make itself one of the most sustainable plant hire specialists in the UK.
The Jersey-based rental company has now bought a second lithium Hinowa LL 15.70 from Access Platform Sales (APS), Hinowa's UK and Ireland distributor, as it continues to grow its zero-emissions fleet.
The spider platform has a maximum working height of 15.4m and a maximum outreach of 6.6m. Its unrestricted basket capacity of 230kg impresses clients. As does its 780mm travel width. There are few places the spider platform cannot be tracked into.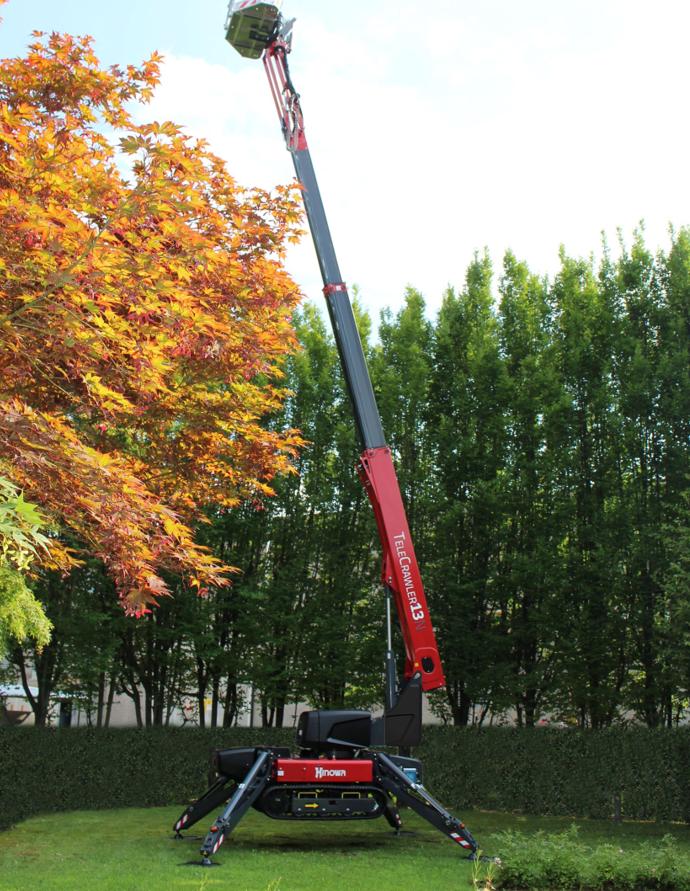 4Hire is owned by GAP but is still run by its original founder, Nigel Blandin, who has been pioneering all electric equipment which he has dubbed the company's Ecofleet.
He said: "Hinowa has championed our cause brilliantly. The LL 15.70 is very popular, very capable, simple to use, and very reliable. No one has ever said it has run out of charge. It goes out on hire, makes our customers happy, comes back and goes straight back out again."
APS Southern Regional Sales Director Lee Louder said: "4Hire's green business revolution is hugely impressive. Working at height sustainability, whether driven by forward-thinking rental suppliers like 4hire, or by end-use clients, is beginning to take centre stage, and Hinowa provides clear solutions."
4Hire is determined to stick to its promise to drastically reduce its carbon footprint and provide a growing range of plant and equipment to allow customers to do the same.
The company has created a mini-website to promote its campaign and invites visitors to use 4hire's expertise to find out how much 'mess' - carbon equivalent emissions - they create by using conventional thermal engine machines.
Its sustainability strategy is touching every aspect of the business. Half all platforms in the access hire fleet are electric or hybrid. The others can be operated on hydrotreated vegetable oil (HVO), a renewable diesel fuel that reduces emissions by 90%.
The rental company has also invested in electric vans, electric dumpers, electric mini excavators, solar powered generators, and solar hybrid welfare units. By the end of 2020, 15% of all plant and equipment on hire was electric, and the percentage is growing all the time.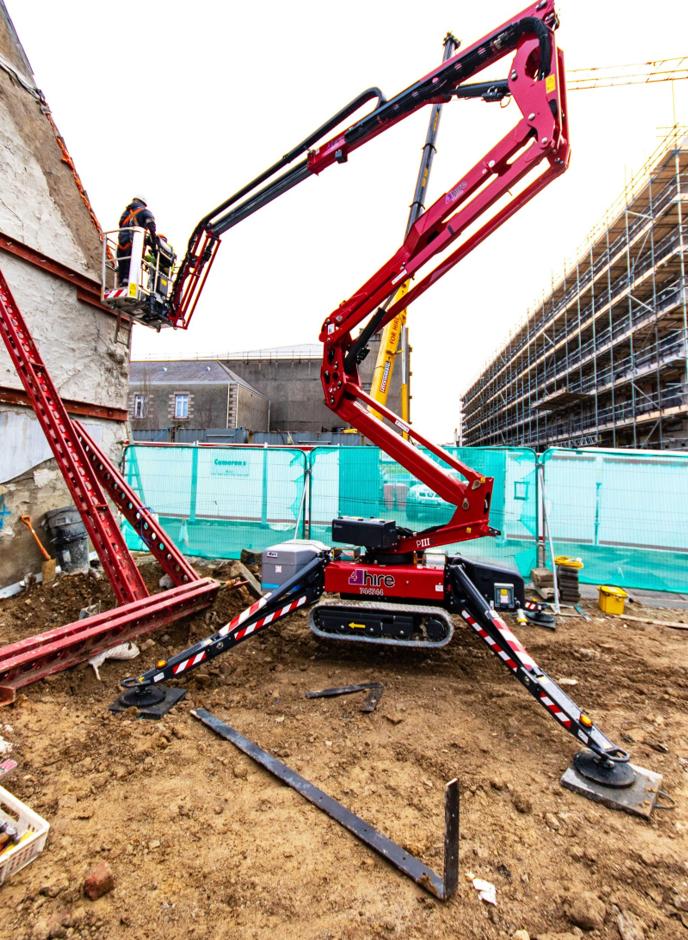 In 2021, it is installing solar panels on its roof so it can charge all its machines, including the Hinowas, with sun power. If the sun then goes in and the building runs low of power, it will be able to draw it back from the machine batteries.
Nigel Blandin said: "We'd been talking about improving sustainability. It's always been a hobby horse of mine. Then we decided, to hell with it, if we don't do something, nobody will.
"So we made a decision to commit 100% to developing a sustainable business model and we would do all we could to persuade our customers to join us on the journey. And, so far, it is working.
"Buying the Hinowa Lightlift 15.70 was our first investment under the new plan. We'd had Hinowas on our fleet for years. They're at the forefront of battery technology for MEWPs so it was a telling coincidence."
Hinowa is also expanding and developing its electric plant and platform offer. In the Performance IIIS spider lift range, lithium versions of he 33m Hinowa LL 33.17 and the 26m Hinowa LL 26.14 are also available.
APS can also supply the new Hinowa TeleCrawler 13, a telescopic tracked platform with a maximum working height of 13m. It is the world's first all-electric drive aerial platform, providing a 'zero-low-zero' offer of zero emissions, low noise, and zero hydraulic drive, greatly reducing the risk of pollution in sensitive locations.
APS also has available the new Hinowa HS7001E lithium electric mini dumper. The stand-on self-loading tracked dumper has a capacity of 700kg and is just 758mm wide, allowing it to be driven through narrow garden gates or even through single doorways.
For further information visit www.accessplatforms.co.uk