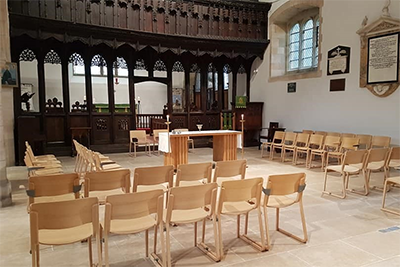 Originally built in 1170, St Grwst's, a Grade 1- listed building, is reported to be the only church dedicated to the Saint. After being partially destroyed during Owain Glyndwr's uprising in the 1400s it was fully demolished during the War of the Roses in 1468. The building that stands today was constructed in 1470, with further alterations and additions made over the following centuries.
In 2018 St Grwst's was awarded a National Lottery grant to upgrade the building and enable it to remain as a place of worship, while also serving a dual purpose as a heritage and tourist attraction, bringing visitors and the local community together.
Richard King Systems were chosen to work with the project architects Paterson Macaulay & Owens and main contractor, Tyddyn Construction Ltd, to provide specialist audio system design, installation, and commissioning services.
Developing the church's initial brief the audio facilities were designed to provide:
Professional quality sound reproduction of both speech and recorded music
A completely wireless microphone solution
User friendly and simple to operate controls
Top-quality audio loop coverage within the church to the recognised standard, IEC/EN 60118-4
Outdoor sound coverage, when required, for congregation overspill
To necessitate this the system included:
Loudspeakers model to enable high-level discrete positioning without compromising the listener experience
A digital control system for comprehensive fine-tuning of the system with a bespoke control screen tailored to the church's needs
High-performance radio microphones system with antenna distribution
Portable loudspeakers for outdoor use
High-performance audio frequency loop installation
Richard King Systems was well placed to draw upon a comprehensive portfolio of installations in Grade 1-listed buildings to ensure a high standard of finish for completion in 2020. The church provided historical guided tours.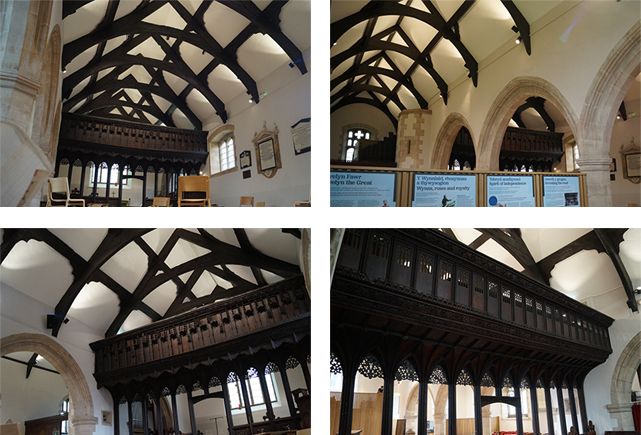 Click here to view the virtual tour.
For further information visit www.richardkingsystems.co.uk