Conversations Build Understanding Series
Free online event
Wednesday 27th January, 7.00-8.00pm
Without some form of accreditation scheme:
How do you prevent inappropriately skilled people from damaging highly skilled work?
How will clients know where to find the right-skilled people?
How can practitioners get recognition for their conservation skills and experience?
This event will discuss the pros and cons of accreditation, as well as exploring how any potential scheme might work.
Panellists will include Adrian Legge, Blacksmithing Education Specialist, and James Grierson, Chair of the Institute of Conservation (Icon).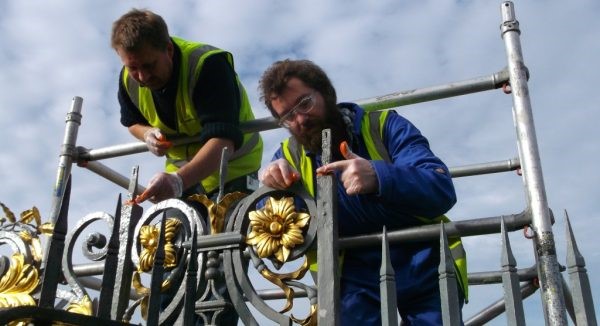 This is the third in a new series for all heritage professionals and practitioners in which invited guests compare their professional experiences through informal conversation. This FREE series is hosted jointly by the NHIG and Icon Metals Group
Sharing different perspectives helps build a much deeper understanding.
Hear first-hand insights of the issues involved in decision-making
Ask the questions you don't normally have the chance to ask.
For more information and to book your place click here