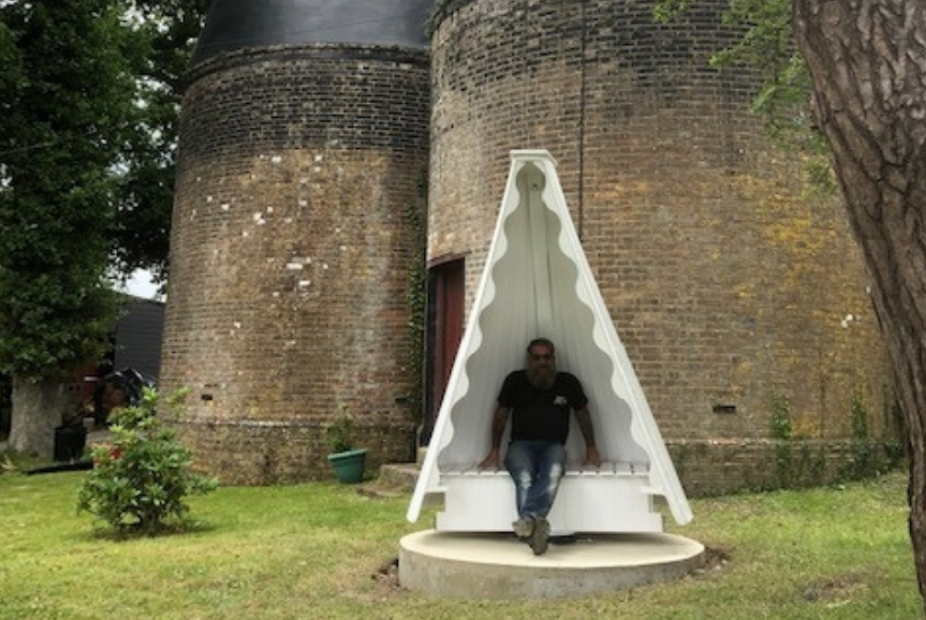 Did you know that oast cowl specialists Dude and Arnette also do bespoke features? That's right; every so often they get requests from clients to build something unique for them and it's always great fun for the team. It not only allows them to put their tried-and-tested skills to good use, but also to flex their creative muscles to bring ideas to life.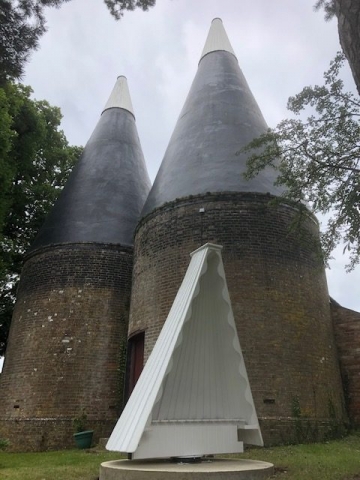 First things first
When a prospective client – we'll call them Russel – approached the firm to do some work on their estate, they packed the van and headed over to assess what work was needed. Russel had heard of them while they were working on some other oast houses and was keen to get in touch. At first Dude and Arnett worked on building some new oast cowls, and also carried out some roof repairs to ensure all the roofs were set and ready for the upcoming autumn and winter months.
There was one last request: they got chatting – like you do – and the conversation led on to the creation of something new…the idea for a cowl seat was born!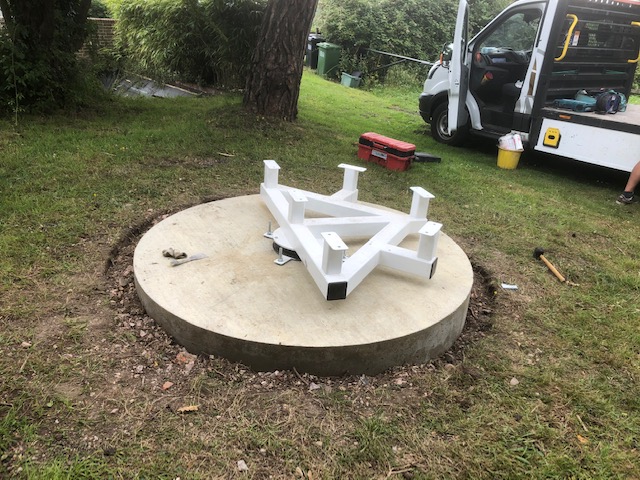 A seat with a twist
What's so special about this artefact? Darren Hold of Dude and Arnette explained: "Well, it's something we've always wanted to do; but most importantly, it's something that has never been done before to such high standards.
"The base of the chair was made out of steel at Laddingford Engineering. The oast cowl was made out of wood, using our perfected oast cowl construction methods, and then we fibreglassed it over the outside. Needless to say, our client was over the moon with his new cowl seat – the perfect place to read a book or to enjoy a good cuppa!"
For more information on oast cowls – or bespoke cowl features – visit www.dudeandarnette.co.uk