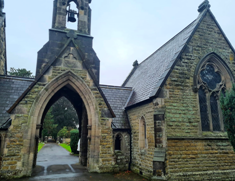 CG Building and Restoration Ltd is a trusted and highly skilled building contractor with a strong track record in the delivery of residential, commercial and restoration projects.
Founded by Vernon Carter in 2013, they have grown to become a leading building contractor with a professional and experienced team equipped with the perfect combination of skills. With offices based both in York and Ryedale, they are able to provide services throughout Yorkshire. CG were recently the first choice to restore Historic England's Headquarters in York.
With a team's combination of management expertise, 'on-site' craftsmanship and knowledgeable builders, their strength lies in being a building contractor of choice.
Their understanding and clear communication between the teams enables them to plan every project in detail, giving clients the confidence that their build schedule will be reliable and realistic.
They are experienced in applying and combining latest building materials and technologies together with traditional skills to create modern, contemporary properties as well as restoring historic buildings.
All building work is completed with the greatest care and attention to detail. They firmly believe that building is an art when done well and strive to ensure that this approach shines through in every one of their projects.
Take a look at some of their church projects:
St Oswalds Church, Oswaldkirk
CG Building and Restoration Ltd were awarded the works to carry out internal and external repairs to the Grade II* Listed Church of Saint Oswald, King and Martyr, Oswaldkirk, York, North Yorkshire.
Internally the company carried out lime render repairs, followed by lime washing. They also removed several wall-mounted memorials which were taken away to be repaired and restored. These were then reinstated in different locations.
Externally we have re-pointed areas, carrying out stone replacements and repointing in lime mortar.
---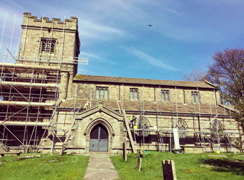 St Peter's Church, Rylstone
St Peter's in North Yorkshire is a Grade II listed active Anglican parish church in the deanery of Skipton.
Works included the consolidation of the tower parapet and wall including repointing, re-roofing and repair the roof timbers.
---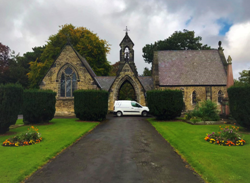 Malton Cemetery Chapel
CG Building and Restoration have been appointed by Malton Town Council to repair, refurbish and upgrade facilities to two Grade II Listed cemetery chapels within the town's main cemetery.
Malton Cemetery Chapel comprises the East Chapel and Chapel of Rest, which is separated by a stone link and bellcote. Works include external and internal alterations, installation of a kitchenette and accessible WC with foul drainage connection as well as several structural repairs including underpinning.
Various internal and external repairs and refurbishment works to the existing stone-built structure. Plastic rainwater goods are being replaced with cast aluminium, security gates to timber doors are also being removed as well as the concrete paving and the installation of a gravel perimeter.
---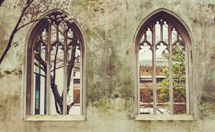 Christ Church, Bridlington
Works to Christ Church, Bridlington were completed in September 2015. The project involved repairs to existing stonework as well as the replacement of stonework to the church spire. Built in 1841 by Gilbert Scott, the architect of St Pancras Station in London, as a "Chapel of Ease", Christ Church became a parish church in its own right in 1871 and to mark the occasion the chancel and steeple were added to the building.
To find out more about what Vernon and his team can do for you visit www.cgbuildingandrestorationltd.co.uk