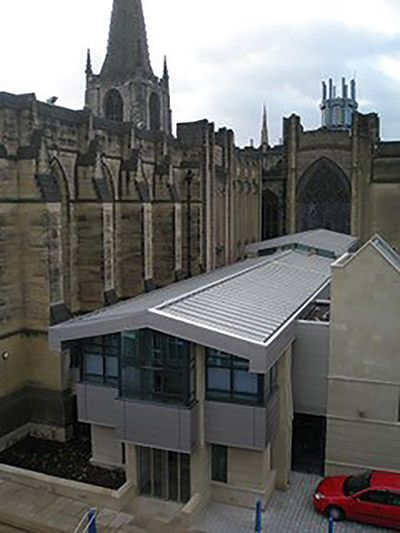 At the end of June National Construction Training Services (NCTS) re-opened its training centre at Hoddesdon in Hertfordshire. The number of trainees attending each course is currently limited to a maximum of four in order to provide the recommended isolation distances. All candidates and tutors are being asked to wear the appropriate face masks during each training session and hand sanitiser is positioned around the training facility.
National Construction Training Services is a training provider for the roofing industry. Its training centre is designed to offer skills and development to anyone who requires access to specialist training across the many roofing disciplines.
From beginner to experienced tradespeople, a range of industry-recognised qualifications is designed to help trainees make the next move in their career, improve in a niche area or simply gain more confidence.
The training is carried out at the prestigious Richard Murdoch Training Centre for Excellence – named after the late 'Mr Lead', the recognised leader in leadwork excellence.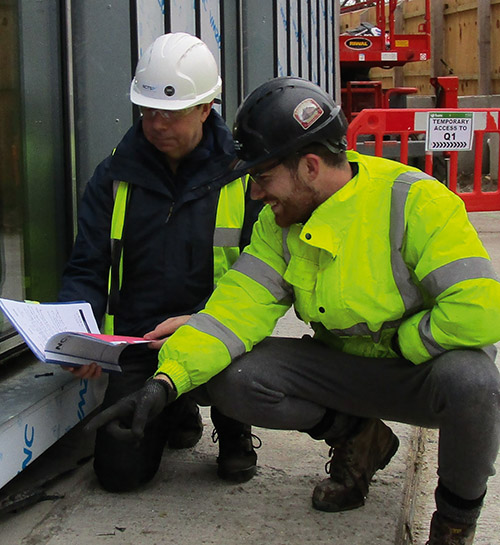 NCTS is open to all construction sector employers and those looking to develop or start a career in the industry. Working with roofing federations and associations, roofing training groups, manufacturers and employers from across the industry NCTS can offer a variety of comprehensive training courses designed to fit all needs, no matter the level of skill.
Courses currently on offer include leadwork, hard metals, roof slating and tiling, a basic competency programme and on site assessment training (OSAT).
The On Site Assessment & Training (OSAT) course is an efficient route for experienced workers without formal qualifications who want to obtain recognition of their skills. They can do so by obtaining an NVQ Level 2 or Level 3 through this assessment programme.
These assessments are carried out on site, therefore reducing the amount of time the candidate has to spend off site.
In the past, experienced lead and hard metal workers were issued CSCS cards through the Industry Accreditation, also known as Grandfather Rights, through employer recommendations rather than the achievement of a recognised qualification. CSCS closed this process to new applicants in 2010, but existing cardholders have been allowed to renew on the same basis.
However, from 1st January 2020 all cards renewed under the Industry Accreditation or Grandfather Rights will expire on 31st December 2024, and CSCS will stop issuing the cards from 30th June 2024. This is a very important transitional period for all contractors who currently hold the Heritage Gold Cards to plan and allow sufficient time to gain the relevant recognised qualification.
As the deadline approaches, working closely with contractor members, NCTS and their team of assessors can offer advice and guidance on an individual bespoke basis from initial enquiry through to certification.
Future course dates (all 5 day courses) are as follows, week commencing:
• 10th August - Hard Metal
• 24th August - Lead
• 7th September - Hard Metal
• 14th September - Lead
• 21st September - Hard Metal
• 5th October - Lead
• 12th October - Hard Metal
• 26th October - Lead
• 9th November - Hard Metal
• 23th November - Lead
• 7th December - Hard Metal
• For more information call 01992 801914, email This email address is being protected from spambots. You need JavaScript enabled to view it. or visit the website at www.ncts.org.uk